Future Of Work: 5 Trends For CIOs
Future Of Work: 5 Trends For CIOs
Social business, big data, and the Millennial workforce are just some of the trends causing disruption. Here's how CIOs can stay ahead of the curve.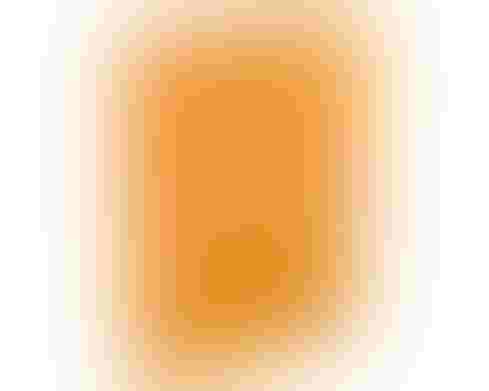 Today's business landscape is different from what most organizations are used to operating in. Five trends have come together to form a perfect storm that has caused disruption across all industries.
These trends -- which include social business, big data analytics, and the millennial workforce, among others -- have forced an "adapt or disappear" scenario for CIOs. Ray Kurzweil, director of engineering at Google, says that technology has reached the second half of the chessboard -- or that the rate of change and growth is now exponential. This analogy, though, can extend beyond technology and into new business practices and ways of working.
To keep up with the changes that employees and businesses are experiencing, CIOs need to recognize five trends driving these changes, and plan accordingly to stay ahead of the curve.
1. New behaviors
Employees today are living more public lives through social networks, enterprise social networks, and corporate communities where sharing and accessing information and real-time feedback are common.
What the CIO needs to do: Make sure that the gap between employees' personal lives and their work lives starts to close. The technologies that the business uses need to emulate those that employees are used to in their personal lives.
The CIO also needs to work with lines of business to make sure that the corporate culture is in sync with the capabilities that new technologies allow. For example, there is no sense deploying a collaboration platform if employees operate in an environment with a strict hierarchy that encourages individual competition.
2. New technologies
Big data analytics, the cloud, collaboration platforms, the Internet of Things, robots, and automation are all prevalent in workplaces today.
What the CIO needs to do: The big challenges for CIOs right now are rogue software deployments, also known as shadow IT. Many take the approach of shutting down these deployments as soon as they are discovered, but this is the wrong approach.
Instead, CIOs should use shadow IT as a springboard to launch broader initiatives across the organization. Do this by leveraging employees who are deploying their own software and turning them into evangelists and champions. Find out why they are using the software, and take that feedback into consideration for a broader initiative.
CIOs are constantly encountering new technologies. The number of technologies will only increase. To make sense of it all, CIOs must act as a scientist who experiments with new technologies to test the potential impact that they have and to determine whether or not they can be rolled out broadly to the organization.
3. Growing Millennial workforce
According to the US Bureau of Labor Statistics, Millennials are projected to make up a majority of the workforce by 2020, and 75% of the workforce by 2025.
What the CIO needs to do: The trends above are largely driven by Millennials in the workplace. CIOs need to recognize that many Millennials are digital natives who have never seen a cubicle or legacy technologies and don't know what it's like to receive 200-plus emails a day.
In order to attract and retain top talent, CIOs must focus on creating an organization where people want to work, rather than assuming that employees need to work there. CIOs must adjust the way they manage Millennials, too, such as adopting real-time feedback and flexible work environments, and being open to new ways of communication and collaboration.

4. Mobility
Workforces need to stay connected and be able to access work tools regardless of where they are located.
What the CIO needs to do: In a connected world, the CIO needs to make sure employees are able to access the information and the people they need anywhere, anytime, and on any device. The BYOD trend largely drives this necessity, which raises security and privacy issues that CIOs must address.
5. Globalization
Organizations are operating in an unsiloed world, free of boundaries of any kind.
What the CIO needs to do: The CIO must evaluate and rethink conventional business practices. Operating in a world without boundaries means CIOs have access to a global talent pool. The CIO must be privy to technologies that build and maintain effective, distributed teams around the world.
CIOs are poised for an interesting few years and probably feel more pressure now to affect change than years before. While some critics may proclaim that CIO stands for "career is over," nothing could be further from the truth.
In its ninth year, Interop New York (Sept. 29 to Oct. 3) is the premier event for the Northeast IT market. Strongly represented vertical industries include financial services, government, and education. Join more than 5,000 attendees to learn about IT leadership, cloud, collaboration, infrastructure, mobility, risk management and security, and SDN, as well as explore 125 exhibitors' offerings. Register with Discount Code MPIWK to save $200 off Total Access & Conference Passes.
Never Miss a Beat: Get a snapshot of the issues affecting the IT industry straight to your inbox.
You May Also Like
---