GAO: Army Logistics Implementation Needs Tighter Controls
GAO: Army Logistics Implementation Needs Tighter Controls
Best practices for schedule and cost estimates would ensure massive project is completed on time and at cost.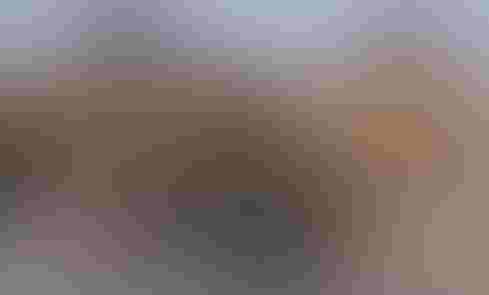 A U.S. Army logistics convoy (Source: <a href="http://commons.wikimedia.org/wiki/File:Flickr_-_The_U.S._Army_-_Logistical_convoy.jpg">Wikimedia Commons</a>)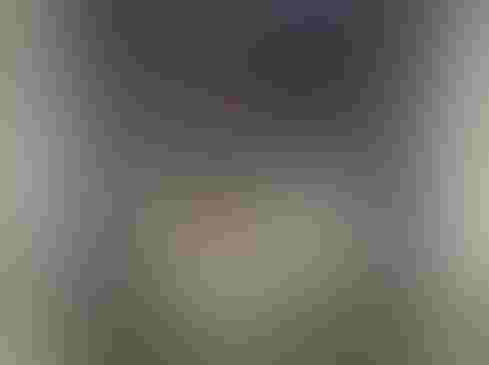 NASA Spinoffs: 6 Innovations In Health & Medicine
NASA Spinoffs: 6 Innovations In Health & Medicine (Click image for larger view and slideshow.)
The Army must apply the full spectrum of best practices available for schedule and cost estimates as it deploys a massive automated logistics system for Army activities around the globe, according to the Government Accountability Office.
In the course of its three-year audit of the Global Combat Support System-Army, the GAO found that the Army had fully met only one of eight best-practice characteristics for schedule and cost estimates.
GCSS-Army is an integrated logistics and financial system designed to support all Army tactical units and installations around the globe. The Web-based system is driven by configurable enterprise resource planning software that will enable 160,000 users to track maintenance activities and financial transactions for logistics.
[How to excel: The 'Rock Star' Government CIO, Redefined.]
Importantly, GCSS-Army is designed to furnish the Army with financial statements that are validated as audit-ready, which is something the existing patchwork of 40,000 databases is unable to accomplish. Statutory law requires the Army to have financial statements that are validated as audit-ready by September 30, 2017.
The GAO evaluated both the extent to which GCSS-Army has met GAO Schedule and Cost Guide best practices in regard to the service's December 2012 decision to proceed with full deployment of the global business system. GAO rated each best practice for schedule and cost estimates as either fully, substantially, or partially met.
In terms of the credibility and control characteristics required for a high-quality and reliable schedule, the Army has substantially met those best practices, GAO said. But when it comes to the comprehensiveness and construction characteristics for the schedule, government auditors found that the Army has only partially met those best practices.
For example, the Army has not yet assigned resources to specific activities, nor has it establish a valid critical path, according to GAO.
By using only some best practices and not others, GCSS-Army program managers are not using all of the tools available to them to identify, monitor, and correct activities that might have a negative effect on critical program milestones, GAO said. "By incorporating best practices for developing a reliable schedule," the agency explained, "the Department of Defense would increase the probability of completing the GCSS-Army program by the projected date."
The Army has either fully or substantially met the comprehensive, well-documented and accurate best practices characteristics for cost estimates, GAO noted, but has only partially met the credibility characteristic of a reliable cost estimate.
"Although program management officials provided a cost model that discussed a limited risk analysis, the results of the risk and uncertainty analysis were not documented," GAO said. "Incorporating best practices would help ensure that DOD has a reliable cost estimate that provides the basis for effective resource allocation, proactive course correction when warranted, and accountability for results."
To ensure the build out of GCSS-Army proceeds as outlined, the GAO recommends that the Army undersecretary, who is the project's chief management officer, take whatever steps are necessary to ensure that the projects program management office (PMO) develop an updated schedule and cost estimate that fully incorporates best practices.
Regarding schedule best practices, GAO recommends that the PMO should develop an updated schedule that assigns resources to all activities and establish durations of all activities. In addition, the PMO should confirm that the critical path is valid and also ensure reasonable total float; that is, the total amount of time that a scheduled activity may be delayed without delaying the project finish date.
In regard to the cost schedule, GAO advised that the PMO should document the results of a risk and uncertainty analysis, document the cross-checking of major cost elements to see if the results are similar, and document a sensitivity analysis.
The Defense Department concurred with GAO's recommendations to fully employ schedule and cost estimate best practices. DOD also shared with GAO auditors planned and continuing actions it is taking to address the various recommendations.
GAO stressed, however, that the best practices the Army used, which while they might have been consistent with DOD acquisition guidelines and Army best practices, are not necessarily consistent with GAO Schedule and Cost Guide best practices.
If the world wasn't changing, we might continue to view IT purely as a service organization, and ITSM might be the most important focus for IT leaders. But it's not, it isn't and it won't be -- at least not in its present form. Get the Research: Beyond IT Service Management report today. (Free registration required.)
Never Miss a Beat: Get a snapshot of the issues affecting the IT industry straight to your inbox.
You May Also Like
---