Generation Z Is Bringing Dramatic Transformation to the Workforce
Generation Z Is Bringing Dramatic Transformation to the Workforce
As younger generations infiltrate the workplace, we'll see companies deploy technology to fill the skills gap, train remote workers and drive real-life applications.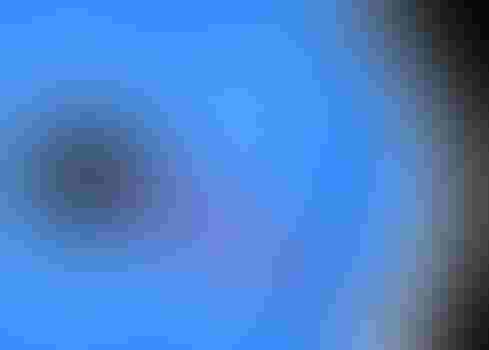 Image: boygostockphoto - stock.adobe.com
Though Generation X still holds the power in 64% of organizations, Millennials are becoming decision makers and Gen Zers are infiltrating the workforce. These milestones reveal a generational shift driving the next phase of business practices. There's no question the younger generations will transform the future of work, and as a result, we'll see companies deploy technologies to fill the skills gap, train remote workers and disrupt industries through game-changing digital initiatives.
While Gen Zers and Millennials are coming into their own in the workforce, Baby Boomers are leaving in droves, taking valuable expertise and experience with them that's often not documented throughout the organization. Pew Research reports 3.3 million people retired in the third quarter of 2020 -- likely driven by staff reductions and incentivized retirement packages created by the pandemic. The change in rank will inevitably drive how people interact with technology, particularly around the transfer of knowledge to bridge the skills gap.
While this transition is still in flux, we've already been able to imagine the impact. Coding languages risk becoming extinct, and machinery risks grinding to a halt. Data from recruitment firm Robert Half reveals three quarters of finance directors believe the skills gap created by retiring Baby Boomers will negatively impact their business within 2-5 years.
To that point, the COVID pandemic is not only creating turnover in the workforce but is also making in-person knowledge sharing difficult. Technology is helping to soften this challenge, ensuring business resiliency against the "disruption" of retirement. Where practical knowledge handovers are less viable, in the case of remote work or global organizations, programming languages or process-specific knowledge can be taught through artificial intelligence (AI). AI can learn from experts, allowing companies to re-apply that knowledge in the future to employees, minimizing the impact of generational change.
Remote trainings delivered through AI and enabled by IoT
As COVID forces more aspects of the workplace to take place remotely, technology is driving the future of training. Many employees entered the workforce for the first time during the pandemic and experienced a fully remote onboarding and work experience. Recent GenHQ data reveals that Gen Zers find remote work challenging overall, more than other generations, and feel they require better tools from employers to effectively work remotely.
Technology is one solution to deliver a more connected training experience. A virtual reality or augmented reality-enabled headset allows experienced engineers to train newer engineers and walkthrough tasks virtually. Another example of technology-enabled training is AR software company RE'FLEKT, which combines AR visualizations with machine data from IoT sensors to make troubleshooting and technical training for maintenance, repair, and overhaul processes easier. Real-time IoT data can improve first-time fix rates on machinery, making technician training faster and more efficient.
Thorough training can be difficult for large companies to implement at scale. Remote training delivered through AR and VR, enabled by IoT, makes it safer and more efficient, especially for employees working in hazardous environments. For industries with dangerous equipment or higher risk of accidents, allowing an employee to put in hours of practice virtually can protect themselves, colleagues, and the business from risks associated with real machinery.  
Millennials' trust in technology opens doors of possibility
The last 10 years of digital transformation investment have been building to a future where every company is inherently digital. Where predecessors may have seen software as a "nice to have", digital natives want to go beyond the basics to optimize and derive value for their "must-have" software. Younger generations will bring an expectation that technology will help employees on a day-to-day basis through real-life applications.
Until recent years, AI has been met with skepticism, especially as to its impact on the workplace and fears of displacing jobs. The incoming generation of employees not only expect assistance from AI but will also look to it as a trusted partner. AI and automation will play larger, more strategic roles across industries. Gartner predicts automation in manufacturing and farming will mean the customer will be the first human to touch more than 20% of products and produce in the world by 2025.
Additionally, as Millennials become decision makers, technology will naturally become more integral to key initiatives. In the battle against climate change, German startup Breeze Technologies uses smart sensors and AI to provide accurate, live data about air quality to drive decisions about air pollution. In the coming years, as Millennials own their power, we'll see a noticeable evolution where relatively simple technology -- like IoT sensors and AI -- can better inform and enable true movement in the fight against climate change. 
Companies have been focused on digital transformation efforts for years, but technology investments accelerated dramatically in 2020, with three out of five IT professionals reporting their organization went through a "large amount" of change. While customers see the most benefits of digital investment, employees are the second biggest beneficiary. As each new generation enters and disrupts the workforce, we'll likely see this increase as technology transforms work in new ways and drives the next phase of business practices.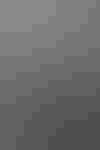 Jon Weiss is SVP of emerging technology at Software AG. He is a technology executive with a passion for delivering problem-solving solutions and developing high-performing teams. He specializes in emerging technologies such as IoT/IIoT, analytics, AI/ML and process automation, specifically for manufacturing and industrial companies as well as organizations with advanced supply chains.
Never Miss a Beat: Get a snapshot of the issues affecting the IT industry straight to your inbox.
You May Also Like
---