Google Android Heads For Cars
Google Android Heads For Cars
Automaker alliance will let cars be recognized as Android devices, seeks to dim Apple, Microsoft influence in automotive tech.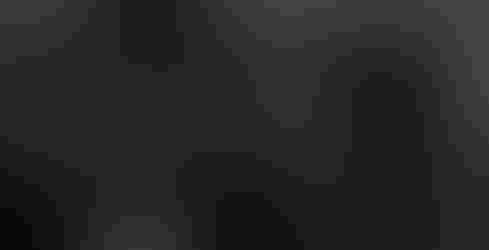 Microsoft powers Ford's SYNC technology.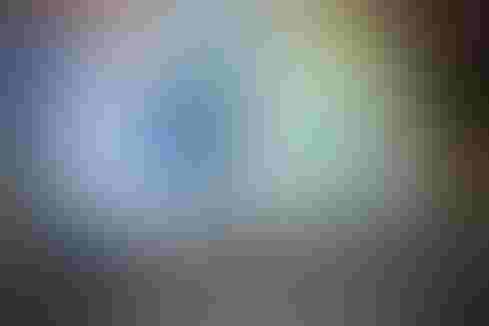 CES 2014: 8 Technologies To Watch
CES 2014: 8 Technologies To Watch (click image for larger view and slideshow)
Google, automakers Audi, GM, Honda, Hyundai, and graphics chip maker NVIDIA have formed the Open Automotive Alliance to extend the Android platform to vehicles.
The coalition of technology and car companies aims to put Android in automobiles this year. The companies hope to promote innovation, safety, and a more intuitive user experience.
Sundar Pichai, senior VP of Android, Chrome, and Apps at Google, said in a statement that bringing Android to automobiles will facilitate the integration of mobile technology into vehicles and provide drivers with a familiar interface.
The initiative should simplify developing mobile applications that run on or in conjunction with automotive electronics -- instead of writing code to communicate with many different proprietary systems, car-oriented apps can process data using common Android APIs.
[How should mobile apps be like cocktails? See Mobile Apps & The Art Of Mixology.]
Perhaps just important, putting Android in cars looks likely to limit Apple's alliance with automakers.
In June, Apple said that more than a dozen carmakers planned to add support for its Siri Eyes Free technology, part of its "iOS in the Car" initiative. Participating carmakers include: Acura, BMW, Chevrolet, Ferrari, Honda, Hyundai, Infiniti, Jaguar, Kia, Opel, Mercedes-Benz, Nissan, and Volvo.
The first casualty of this conflict, however, could be Microsoft, which has partnered with Ford to power the carmaker's Ford SYNC technology but hasn't yet mustered a compelling response to the mobile technology stacks of Apple and Google and hasn't rallied an appreciable number of automaking allies.

Credit: Open Automotive Alliance
Frank Gillett, an analyst with Forrester Research, in a phone interview said that Apple and Google present contrasting approaches. While Apple's iOS in the Car seems to be focused on enabling smartphone use in cars, he said, "the Google approach seems to be about building Android into the car." At some point, he suggested, car buyers may have to make a platform choice when purchasing a car.
Gillett emphasized that the competition to integrate technology into cars goes beyond Apple, Google, and Microsoft. He pointed to Livio, a five-year-old Detroit-based auto technology company that Ford acquired last year. Livio aims to create an industry standard for connecting cars and mobile apps. He also pointed to AT&T, which on Monday announced that it has integrated its AT&T Drive automotive platform with Synchronoss Technologies' Integrated Life platform, a cloud service for automotive communication technology.
Just as cable companies have sought exclusive content to avoid becoming sellers of undifferentiated commodity bandwidth, automakers want to avoid ceding the relationship with their customers to technology platform providers like Apple, Google, and Microsoft.
"We're seeing the beginning of a battle for the relationship with automotive customers," said Gillett.
Auto companies would love to control the information that comes from the connected car, Gillett said, but they lack the software skills and experience to manage ongoing relationships with users of software.
Gillett anticipates shifts in auto technology revenue as partnerships form and alliances shift.
The challenge for automakers is figuring out how car systems can work with smartphones without ceding too much value or control to smartphone makers. Consider that an in-car radio or media player is redundant if you have a smartphone that can connect to in-car speakers via Bluetooth or AirPlay. Similarly, car-oriented subscription services like OnStar can easily be offered from a smartphone, without the involvement of the car maker, depending upon the availability of car data and wireless connectivity.
Gillett suggests carmakers focus on the unique data and sensors car systems can provide, like the inertial data from car wheel sensors, while planning for the mismatch between mobile product lifecycles and cars that may be operational for decades. "You want interoperability between the car and the mobile device, but you want interoperability that allows for the significant evolution of the mobile device," he said.
Thomas Claburn is editor-at-large for InformationWeek. He has been writing about business and technology since 1996, for publications such as New Architect, PC Computing, InformationWeek, Salon, Wired, and Ziff Davis Smart Business. Before that, he worked in film and television. He's the author of a science fiction novel, Reflecting Fires, and his mobile game Blocfall Free is available for iOS, Android, and Kindle Fire.
Mobile, cloud, and BYOD blur the lines between work and home, forcing IT to envision a new identity and access management strategy. Also in the Future Of Identity issue of InformationWeek: Threats to smart grids are far worse than generally believed, but tools and resources are available to protect them (free registration required).
Never Miss a Beat: Get a snapshot of the issues affecting the IT industry straight to your inbox.
You May Also Like
---