Google Buys Nest Labs
Google Buys Nest Labs
The $3.2 billion deal represents one of Google's largest acquisitions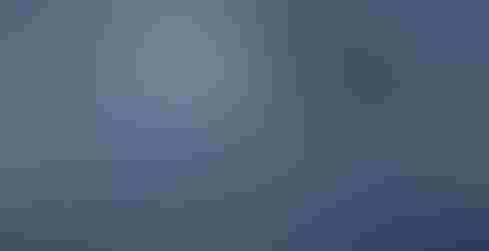 Nest Protect smoke detector.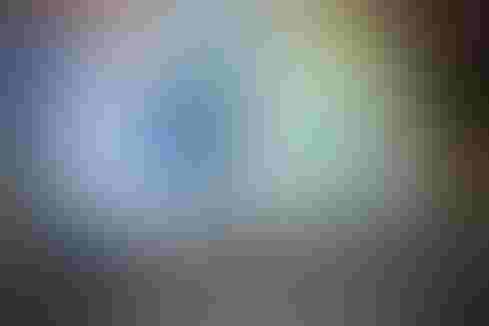 CES 2014: 8 Technologies To Watch
CES 2014: 8 Technologies To Watch (Click image for larger view and slideshow.)
Making a major bet on the "Internet of Things" and on the value of connecting with customers beyond mobile phones and tablets, Google on Monday said it has reached an agreement to acquire Nest Labs, maker of well-regarded network-connected thermostats and smoke detectors, for $3.2 billion.
That's $100 million more than the company paid in 2007 for ad network DoubleClick, arguably the company's most financially meaningful transaction. Nest Labs becomes Google's second most expensive corporate purchase (or third if inflation is taken into account). Its $12.5 billion deal for Motorola Mobility two years ago was its most expensive acquisition.
Google has been on something of a buying binge lately. It disclosed the purchase of eight robotics companies in December and has acquired two companies so far in January, the other being mobile app maker Bitspin.
Google CEO Larry Page welcomed Nest founders Tony Fadell and Matt Rogers in a Google+ post. "It's amazing to see how they have taken important but unloved devices and made them beautifully simple and useful," Page said. "We are excited to bring great experiences to more homes in more countries and fulfill their dreams!"
[Are Internet of Things devices the next big thing? See 10 Wearables To Watch At CES 2014.]
In his introduction of the Nest Protect smoke detector last October, Fadell said, "It's time to love your smoke and carbon monoxide alarm." That may be overstating the case for consumers, who, if not besotted, at least no longer have to hate smoke detectors for chirping low-battery warnings in the dead of night.
But for Google, love is in the air, specifically in the network signal that carries data to and from customer homes. This is a deal about expanding Google's relationship with customers in what it calls the multiscreen world and expanding its reach into new products.
Forrester analyst Frank Gillett in an email said the Nest acquisition "affirms the growing strategic importance of the idea of the Connected Home."
"I see this as a way to understand Google's ambitions for serving individuals beyond mobile," Gillett said in a phone interview. "It's not just about mobile data. It's about understanding what it takes to support products like Nest's."
Gillett suggested that networked home appliances would work well with a service like Google Now, which could automatically ready a home for its owner's return. However, he characterized Nest as a long-term bet for Google, noting that Forrester data indicates only 8% of people use home automation products. The industry is still in its early stages, he said.
That's hasn't dampened industry enthusiasm. At CES 2014 last week, Cisco CEO John Chambers extolled the "Internet of Everything," which he insisted will be "bigger than anything that's ever been done in high tech." He predicted the networking of everyday objects will generate $19 trillion in new revenue by 2020. And that's to say nothing of the potential windfall for security companies that attempt to ameliorate the insecurity of everything.
This marks Google's second attempt to insinuate itself into utility monitoring. In 2009, the company launched Google PowerMeter through its philanthropic arm, Google.org. The plan was to partner with local utilities to provide customers with online displays of their energy usage data, to help with energy conservation. But few utilities wanted to participate, perhaps worried about ceding their customer relationships to Google. Also, integration with third-party hardware proved difficult. The service was retired in 2011.
Gillett observed that the deal underscores Google's growing commitment to building its own products, like Apple, as opposed to building operating systems for Android and Chrome OS hardware partners.
Apple's resurrection following the return of Steve Jobs in 1997 and its subsequent prosperity remains the most compelling argument for controlling both software and hardware. Larry Page is said to have admired Jobs, and in Fadell he gains an executive who helped steer the development of Apple's phenomenally successful iPod.
When Page took over as CEO in 2011 he said, "All of us at Google want to create services that people across the world use twice a day... just like a toothbrush!" Given the scope of the company's acquisitions and interests -- from robots to automated cars to home appliances to mobile and wearable computing devices to ads -- Google customers will be brushing constantly. 
Thomas Claburn is editor-at-large for InformationWeek. He has been writing about business and technology since 1996 for publications such as New Architect, PC Computing, InformationWeek, Salon, Wired, and Ziff Davis Smart Business. He's the author of a science fiction novel, Reflecting Fires, and his mobile game Blocfall Free is available for iOS, Android, and Kindle Fire.
InformationWeek Conference is an exclusive two-day event taking place at Interop where you will join fellow technology leaders and CIOs for a packed schedule with learning, information sharing, professional networking, and celebration. Come learn from each other and honor the nation's leading digital businesses at our InformationWeek Elite 100 Awards Ceremony and Gala. You can find out more information and register here. In Las Vegas, March 31 to April 1, 2014.
Never Miss a Beat: Get a snapshot of the issues affecting the IT industry straight to your inbox.
You May Also Like
---