Google Chromecast Adds 10 Apps
Google Chromecast Adds 10 Apps
The Web-to-TV media device has been updated as Google continues its push into the living room.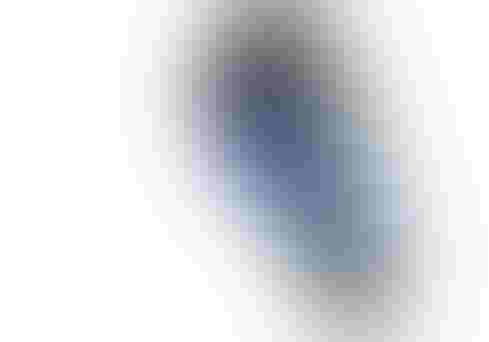 Google Barge: 10 Informative Images
Google Barge: 10 Informative Images (click image for larger view)
Google on Tuesday released an update to its Chromecast streaming media device that adds support for 10 new apps.
The over-the-air update will be distributed automatically to Chromecast devices connected to a wireless network. It provides the ability to stream music, news, sports, and other content from mobile and web apps like BeyondPod, PostTV, Red Bull.TV, Revision 3, Songza, VEVO, and Viki to a Chromecast-connected television.
The revised software also offers access to the Avia, Plex, and RealPlayer Cloud apps.
Introduced in July, Chromecast appears to be quite popular, presumably because of its affordable $35 price. It sold out in retail stores shortly after its launch. That month, citing "overwhelming demand," Google halted a promotional deal that provided three months of Netflix free with a Chromecast purchase.
Presently, the Web-to-TV device is the top seller in Amazon.com's electronics category. Google did not respond to a request to provide specific sales figures.
Chromecast offers two ways to route content to a television. The first is via Chromecast-enabled apps, such as those mentioned above. These apps have integrated Google Cast APIs for optimized video playback. Google also offers a Chrome extension called Google Cast that can display optimized video from Cast-enabled websites like YouTube.
The second method is via Chrome browser tabs. Chromecast can display a Chrome tab window on a connected TV, much the way Apple's AirPlay technology can display an iOS or OS X screen on a TV. The Chromecast tab video quality is generally not as good as a Cast-enabled app because the tab approach relies on the transmitting device's processor to handle the video, without the help of plug-in technologies like QuickTime or Silverlight.
[Which version of Android are you running? Read Google Pushes Android 4.4.2 To Nexus Devices.]
Google's quest to become relevant in living rooms got off to a slow start with the launch of its smart TV platform, Google TV, in 2010. Google TV hardware from Logitech and Sony failed to attract much enthusiasm and the project never really recovered. Google's consumer audio product, the Nexus Q streaming music player, was also poorly received and had its launch postponed and then cancelled over worries about cost and shortcomings.
Reports in The Wall Street Journal and The Information, a recently launched paywalled tech news website, indicate that Google is preparing to launch an Android-powered set top box called Nexus TV. The device reportedly will not support live broadcast television, thereby obviating the need to negotiate with traditional media providers, a group far less pliant and far better organized than software developers.
Cloud Connect Summit, March 31 – April 1 2014, offers a two-day program colocated at Interop Las Vegas developed around "10 critical cloud decisions." Cloud Connect Summit zeros in on the most pressing cloud technology, policy and organizational decisions & debates for the cloud-enabled enterprise. Cloud Connect Summit is geared towards a cross-section of disciplines with a stake in the cloud-enabled enterprise. Register for Cloud Connect Summit today.
Thomas Claburn is editor-at-large for InformationWeek. He has been writing about business and technology since 1996, for publications such as New Architect, PC Computing, InformationWeek, Salon, Wired, and Ziff Davis Smart Business.
Never Miss a Beat: Get a snapshot of the issues affecting the IT industry straight to your inbox.
You May Also Like
---