Google Developing Disease Detection Pill
Google Developing Disease Detection Pill
Google X scientists hope to create a pill laden with nanoparticles to non-invasively identify diseases like cancer.
(Source: <a href="https://twitter.com/nayan/status/527152842839453696" target="_blank">Nayan Naik</a> on Twitter)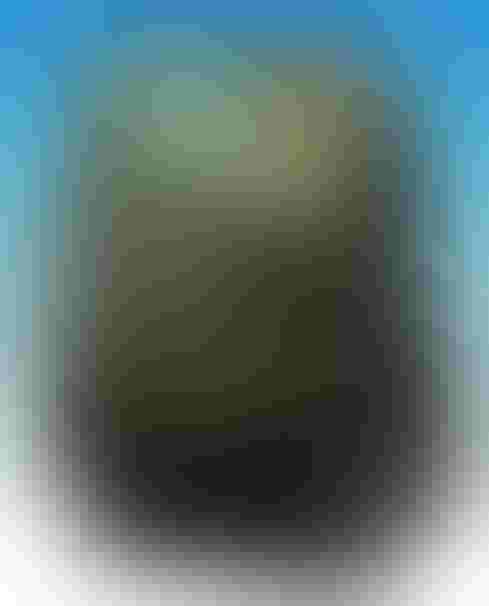 Tricorder XPrize: 10 Finalist Prototypes
Tricorder XPrize: 10 Finalist Prototypes (Click image for larger view and slideshow.)
Google's research group, Google X, is developing a pill containing magnetic nanoparticles that detect disease, and a wearable device to read the nanoparticles' findings.
Andrew Conrad, who runs the life sciences team at Google X, revealed the project on Tuesday at The Wall Street Journal's WSJD Live conference.
"Nanoparticles are the nexus between biology and engineering, so we can make these nanoparticles behave in ways that we want them to," Conrad explained. "Essentially, the idea is simple: You swallow a pill with these nanoparticles, and they're decorated with antibodies or molecules that detect other molecules. They course through your body, and, because the core of these particles are magnetic, you can call them somewhere... And you can ask them what they saw."
To interrogate these particles, Google is contemplating a wearable device. It will gather the particles using a magnet and read their characteristics to see if they detected cancer or other identifiable conditions during their travels through the bloodstream.
Google didn't immediately respond to a request for comment.
According to The Wall Street Journal, the project is at least five years from completion and faces numerous obstacles, both scientific and regulatory, on its way to market.
[One major obstacle: DHS Investigates Dozens Of Medical Device Cybersecurity Flaws.]
The potential health risks of nanoparticle manufacturing and of nanoparticles in the human body are not well understood, the National Institute for Occupational Safety and Health (NIOSH) says. Research into these areas is ongoing.
Conrad said that Google isn't planning to use the technology itself. Rather, Google aims to license the system to other companies, which would handle the data and security. In so doing, Google would presumably avoid amplifying concerns that it controls too much data.
Nonetheless, Google remains interested in health data. In February, it joined the Global Alliance for Genomics and Health to help develop standards for storing and securing genomic and clinical data in the cloud. As a seller of cloud services, Google has an incentive to make the cloud-based storage more suitable for health data.
Google X has another health-oriented project, announced in January, that's further along. The research group has developed a prototype smart contact lens that measures glucose levels in tears using a tiny chip. Google researchers have begun discussions with the Food and Drug Administration in the hope of eventually getting the device approved for diabetics, who need to regularly monitor their glucose levels. As with its nanoparticle project, Google plans to work with health industry partners rather than trying to market the contact lens on its own.
Considering how prevalent third-party attacks are, we need to ask hard questions about how partners and suppliers are safeguarding systems and data. In the Partners' Role In Perimeter Security report, we'll discuss concrete strategies such as setting standards that third-party providers must meet to keep your business, conducting in-depth risk assessments -- and ensuring that your network has controls in place to protect data in case these defenses fail. (Free registration required.)
Never Miss a Beat: Get a snapshot of the issues affecting the IT industry straight to your inbox.
You May Also Like
---