Google Enterprise Rebranded 'Google For Work'
Google Enterprise Rebranded 'Google For Work'
Name change aims to better reflect Google's business customers and shift focus from the term 'enterprise.'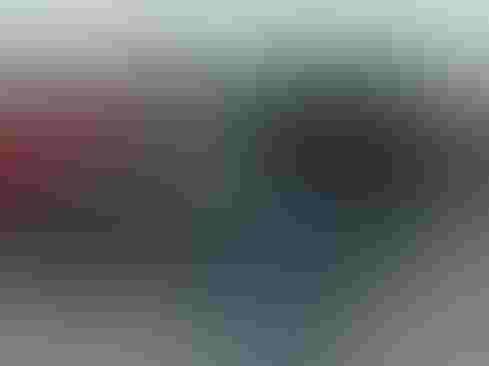 Smarter Cars: 9 Tech Trends
Smarter Cars: 9 Tech Trends (Click image for larger view and slideshow.)
Google Enterprise is no more. The company's decade-old division dedicated to corporate customers has a new name: Google for Work.
"In many ways work itself has changed in the last five years as mobility has come into play," said Amit Singh, president of Google for Work, at a press briefing in San Francisco on Tuesday. "I think Google for Work better reflects the new market environment we're all working in.
"This is one of the big growth opportunities for Google," Singh added, noting that almost 60% of the Fortune 500 companies are using paid services from Google for Work.
[Amazon isn't the only one exploring deliveries by drone. Read Google Tests Delivery Drones.]
Google executive chairman Eric Schmidt offered this explanation in a blog post: "We never set out to create a traditional 'enterprise' business -- we wanted to create a new way of doing work. So the time has come for our name to catch up with our ambition. As of today, what was called Google Enterprise is now simply Google for Work."
Corporate name changes can be inconsequential; they can also reflect fundamental corporate realignment. Apple's decision in 2007 to drop "Computer" from its name represents an example of the latter. The company's switch to "Apple Inc." announced the company's new focus on mobile devices and marked the end of the desktop era.
Google's identity shift is a bit less than that. It's a declaration of commitment and a promise of persistence, something that many Google users, businesses and consumers, have had reason to doubt. Since Larry Page became CEO in April 2011, Google has shut down more than two dozen products, leaving many users wary about the longevity of Google services.
The shift to Google for Work is also aimed at Google's small and midsize business customers, many of whom don't identify with the term "enterprise," explained Rajen Sheth, product manager for Chromebooks and Android.
In discussions after the briefing, Sheth said that "enterprise" as a term is associated with the legacy IT infrastructure that Google has been working to reinvent and with a different sort of buying cycle.
"It's more than just a name change," said Sheth. "It's a mindset shift. ... Every part of the stack is being thrown up and reinvented."
When Google began offering Google Apps to businesses, one of its first education customers was Arizona State University. This was in 2006, when Apps consisted only of Gmail and Calendar. Shortly thereafter, Sheth said, Google hosted a roundtable event for university CIOs, and they thought Arizona State University was crazy for moving to the cloud. Now most of them are customers, he said.
Sheth said that Google's commitment to business customers began with its search appliance. But a decade ago, Google had only about 25 people on its enterprise team. Today Google has thousands of people working on products for business customers, according to Singh.
"Now the cloud is really a given for companies," said Sheth. "The question is how they're going to implement the cloud."
Cloud Connect (Sept. 29 to Oct. 2, 2014) brings its "cloud-as–business–enabler" programming to Interop New York for the first time in 2014. The two-day Cloud Connect Summit will give Interop attendees an intensive immersion in how to leverage the cloud to drive innovation and growth for their business. In addition to the Summit, Interop will feature five cloud workshops programmed by Cloud Connect. The Interop Expo will also feature a Cloud Connect Zone showcasing cloud companies' technology solutions. Register with Discount Code MPIWK or $200 off Total Access or Cloud Connect Summit Passes.
Never Miss a Beat: Get a snapshot of the issues affecting the IT industry straight to your inbox.
You May Also Like
---