Google Glass Gains Momentum In Healthcare
Google Glass Gains Momentum In Healthcare
Google Glass plays a growing role in healthcare as developers incorporate the device into medical and personal health software.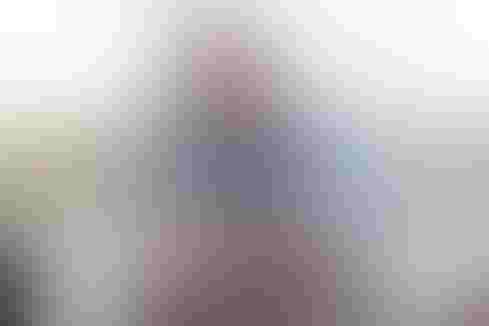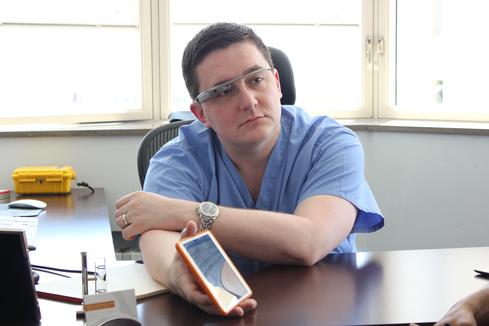 Dr. Bill Metaxas is an early adopter of the Google Glass version of EHR drchrono. <br />(Image: drchrono)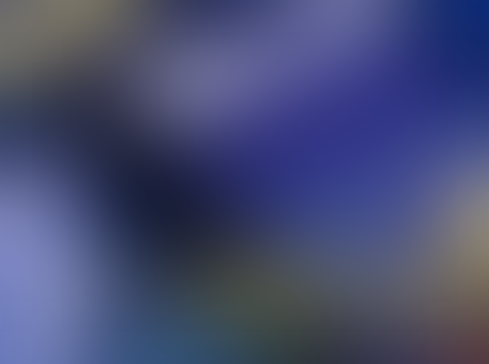 Google I/O 2014: 8 Things To Watch
Google I/O 2014: 8 Things To Watch (Click image for larger view and slideshow.)
A week before Google is expected to release Google Fit at its I/O conference, several vendors unveiled Google Glass-related healthcare products. Shipments of the smart glasses could reach 6.6 million units in 2016, compared to the measly half-million units sold in 2012, according to IHS Research.
Apps are crucial to the success of Google Glass, and healthcare developers are rising to the challenge, enabling new and existing applications to work with Google's powerful eyewear. EHR developer drchrono this week began accepting beta test applicants for a Glass-enabled version of its cloud-based software. Wearable health records (WHRs) will become the preferred way for providers to interact with health data, CEO Michael Nusimow predicts in an interview. "We are definitely ahead of the curve, but since we started asking doctors to sign up for our beta program, the reaction has been overwhelmingly positive and excited about using Glass in their practices," he says.
[Want to learn more about Google Fit? Read Google Fit: Another Try At Health Data?]
Using Glass and drchrono, physicians can use voice commands to take a picture that's automatically added to a patient's EHR. They also can record videos of consultations or surgeries so scribes or coders can accurately bill after the procedure, the developer said. Glass can show real time data-streaming of patient encounters, or allow doctors to skim through their day's appointments and patients' medical files.
"Google Glass was a great addition to drchrono's EHR interface," Dr. Bill Metaxas, a physician at the Foot and Ankle Institute of San Francisco, told InformationWeek. "It allows me to capture the first-person perspective in both image and video in a medical examination. Patients are impressed by Glass as a new technology and comment on it favorably. Only one or two patients have expressed concerns about privacy," he added, "and we make sure to reassure them that we are using it in a secure manner."
Figure 1: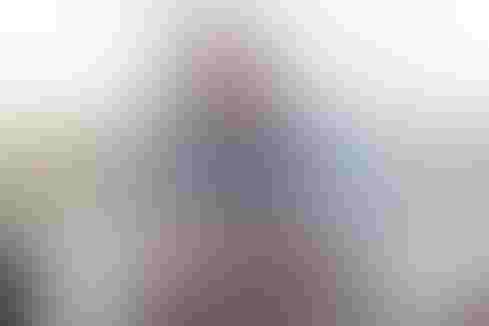 Dr. Bill Metaxas is an early adopter of the Google Glass version of EHR drchrono.
(Image: drchrono)
By switching to Glass, Nusimow said, physicians can focus more attention on patients. "Tablets and wearable devices force us as EHR developers to build an interface that doesn't get in the way of patient face time while still automating and saving time on the 90% of healthcare paperwork that happens once the patient leaves the exam room," he explained. "Wearable devices like Glass are at the bleeding edge of technology right now,
and working on Glass today feels like developing on tablets when they were first released."
Another app, CrowdOptic, broadcasts first-person views through wearable devices, including Google Glass, by live-streaming Glass video feeds to remote observers, says Jon Fisher, CEO, in an interview. The University of California, San Francisco (UCSF), is testing the system to live-stream surgical procedures to enhance patient care and physician training, he says.
"CrowdOptic allows physicians and other healthcare professionals to share contextual data in a real time and secure manner through Google Glass, allowing one physician to inherit the view/vantage point of another physician, in the same operating room, within the hospital or even in a more community-based setting, through our secure portal," Fisher explains. "In situations where the surgical environment is restricted -- in the operating room, for example -- and the field of practitioners is very small, the virtual environment through wearable tech opens up new possibilities for observation and collaboration."
To address privacy and security, the software automatically switches between HIPAA-compliant and non-compliant modes, depending on where the wearer looks. In HIPAA mode, some features are disabled and video is sent and saved only to a healthcare organization's local secure servers. In non-HIPAA mode, all Google Glass features are live, and data is saved to less-expensive Google cloud storage. As a best practice, Fisher adds, CrowdOptic software is used only with patients who have consented to the practice. He expects that number to grow as more physicians, practices, and segments of healthcare become Glass-empowered.
"Wearable computing can usher in a whole new era of connected information in healthcare, where doctors have instant access to information such as medical records and collaboration with other professionals," he says. "Professionals will also increasingly make use of the analytics and physiological sensor data collected by wearable devices."
InformationWeek's new Must Reads is a compendium of our best recent coverage of the Internet of Things. Find out the way in which an aging workforce will drive progress on the Internet of Things, why the IoT isn't as scary as some folks seem to think, how connected machines will change the supply chain, and more. (Free registration required.)
Never Miss a Beat: Get a snapshot of the issues affecting the IT industry straight to your inbox.
You May Also Like
---