Google, HP Recall Faulty Chromebook 11 Charger
Google, HP Recall Faulty Chromebook 11 Charger
Nine instances of chargers overheating and melting have been reported.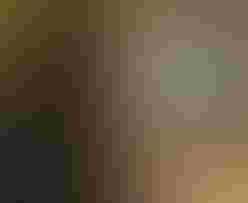 Google Chromebook Pixel: Visual Tour
Google Chromebook Pixel: Visual Tour (click image for larger view and for slideshow)
One month after halting sales of the HP Chromebook 11 following complaints about charger failures, Google and HP, in conjunction with the US Consumer Product Safety Commission, have issued a recall of the micro-USB charger that comes with the device.
The recall notice says that Google has received nine reports about these chargers overheating and melting. Though no fires have been started as a result of the malfunction, one person reported minor burns, and another reported minor damage to a pillow.
The recall affects about 145,000 units, a figure that reflects distribution, rather than sales.
The defective charger, which is made in China by Leader Electronics, is model No. MU15-N1052-A00S. The designation can be seen on the same side of the charger as the outlet pins. Customers are advised to stop using the charger immediately.
[What else has Google been up to? Read Google Chromecast Adds 10 Apps.]
Caesar Sengupta, Google's vice president of product management, wrote in a blog post that Chromebook 11 buyers can visit this website to obtain a replacement charger at no charge. "We apologize again for the inconvenience this has caused. Your safety is our top priority."
HP posted a similar apology on its website. A company spokesperson did not respond to a request for Chromebook sales figures. During the third quarter of the year, HP was the leading seller of PCs in the US by volume, according to IDC.

While waiting for a replacement charger, customers can use any micro-USB charger approved by Underwriters Laboratories.
Google and HP are also resuming sales of the HP Chromebook 11, now that the charger issue has been addressed. Despite the setback, Chromebooks continue to attract hardware partners. Last week, Dell announced that it intends to begin shipping a Chromebook for the education market in early 2014. Dell is the last of the major Windows PC makers to start making Chrome OS hardware.
Sometime next year, a Chrome OS tablet may emerge. Google hasn't committed publicly to one, but it has presented the possibility through a concept drawing on its website. This year, Chrome OS gained some technology that a tablet would require. The Chromebook Pixel debuted with touchscreen support, and in October, Google engineers added a virtual keyboard to Chrome OS.
If a Chrome OS tablet does debut, it may come from Asus, which is planning to enter the Chromebook market in early 2014. In mid-2013, Asus CEO Jerry Shen reportedly told investors his company would launch a Chromebook in late 2013 -- a deadline that apparently will be missed. If the device turns out to be a Chrome OS version of the company's Transformer notebook, the detachable screen effectively would be a Chrome OS tablet.
Thomas Claburn is editor-at-large for InformationWeek. He has been writing about business and technology since 1996 for publications such as New Architect, PC Computing, InformationWeek, Salon, Wired, and Ziff Davis Smart Business. He is the author of a science fiction novel, Reflecting Fires, and his mobile game Blocfall Free is available for iOS, Android, and Kindle Fire.
IT groups need data analytics software that's visual and accessible. Vendors are getting the message. Also in the State Of Analytics issue of InformationWeek: SAP CEO envisions a younger, greener, cloudier company (free registration required).
Never Miss a Beat: Get a snapshot of the issues affecting the IT industry straight to your inbox.
You May Also Like
---