Google Revamps Enterprise Search Appliance
Google Revamps Enterprise Search Appliance
Google's upgraded appliance lets businesses and organizations search internal and public-facing documents. New hooks connect third-party content stores.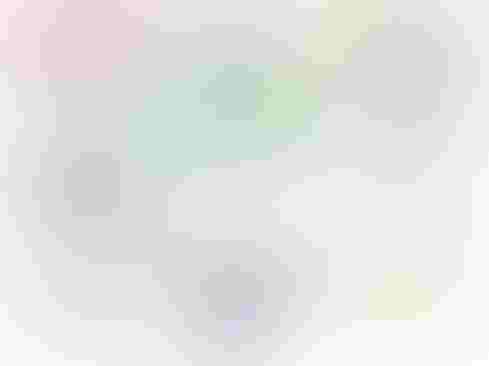 16 Top Big Data Analytics Platforms
16 Top Big Data Analytics Platforms (Click image for larger view and slideshow.)
After 16 months of silence, Google is updating its enterprise search system. On Tuesday, the company plans to introduce version 7.2 software for the Google Search Appliance (GSA), a rackmountable search server that allows businesses and organizations to search internal and public-facing documents.
In a phone interview, Google product manager Brent VerWeyst described the update as an extension of the capabilities added to the GSA with the 7.0 release in October, 2012. Chief among those is universal search, "the belief that our users want to be able to search any content from any device securely," said VerWeyst.
Universal search assumes the ability to crawl and index many different content repositories. The 7.2 release implements that concept through the introduction of a new framework for connecting to third-party content sources, GSA Connectors 4.0. "We've completely rearchitected how the GSA connects to these third-party content sources," said VerWeyst.
The new framework -- open-source middleware -- has been designed for greater ease of deployment, better performance, and lower maintenance cost, said VerWeyst. The framework comes with two connectors, for communicating with Microsoft SharePoint and with file systems. At the same time, VerWeyst insists Google isn't abandoning the older 3.2 framework and that the company plans to help its customers make the transition.
GSA 7.2 extends a 7.0 feature, the ability to define custom entities -- structured search data, such as location information -- by allowing administrators to test custom entities on a small document set before they're integrated into a document index.
The 7.2 software adds wildcard search as an option, allowing GSA users to enter a "*" to represent the full range of valid characters. Support for other languages like Arabic, Czech, and Danish, among others, has also been improved.
Thanks to its exposure to the languages of the world through its Internet search index, Google is able to use its knowledge to improve the relevancy of searches conducted behind corporate firewalls.
VerWeyst said Google has also been striving to improve usability, not just for end users but for administrators too. Version 7.2 of the GSA software features a redesigned administrative console "so administrators can understand what's being acquired and how quickly content is being crawled," he said.
A Google spokeswoman declined to provide GSA sales figures, noting only that Google has tens of thousands of enterprise search customers. The Google Search Appliance starts at $32,000 for an index of up to 500,000 documents with a two-year contract. Potential customers should consult with a sales representative as pricing varies.
Could the growing movement toward open source hardware rewrite the rules for computer and networking hardware the way Linux, Apache, and Android have for software? Also in the Open Source Hardware issue of InformationWeek: Mark Hurd explains his "once-in-a-career opportunity" at Oracle.
Never Miss a Beat: Get a snapshot of the issues affecting the IT industry straight to your inbox.
You May Also Like
---