Health IT: Friend To Emerging Medical Technology Companies
Health IT: Friend To Emerging Medical Technology Companies
Medical technology companies can fill the gap between hospitals, physicians, insurers, and manufacturers to improve the customer experience during this time of regulatory turmoil.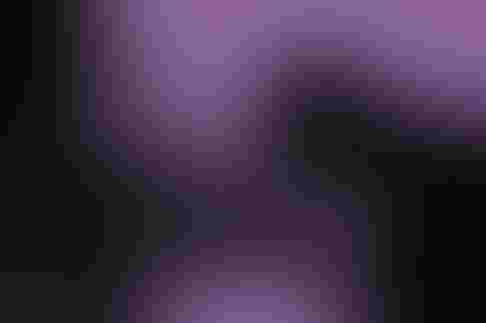 The prevalence of wellness and sickness care in our society has fostered continued growth in the healthcare sector.
According to the 10th Edition of Jonas & Kovner's Health Care Delivery in the United States (published in 2009), the healthcare sector employs more than 14 million Americans, with national expenditures amounting to almost $2.5 trillion annually, or 17.6% of the nation's gross domestic product. Growing demand has ignited a call for innovation -- especially in the healthcare IT, pharmaceutical, technology, and medical device industries -- presenting a major opportunity for life science companies to step forward and help address concerns about quality of healthcare and rising costs, all the while promoting healthy behavior.
[Frustrated with your electronic health records software? Read Will Electronic Health Records Ever Be Usable?]
Within the healthcare category specifically, the medical technology industry is being disrupted by three sweeping trends that I call the Perfect Storm. They are value-based healthcare, regulatory pressures, and resource constraints.
The first trend is a focus on value-based healthcare, where the customer base is shifting, and physicians are no longer the sole decision makers, because payers and patients exert more influence in wellness and sickness care choices. Second, regulatory pressures have added longer timelines for product approvals, especially when comparing policies of the Federal Drug Administration (FDA) and the European Union. In addition, as a way to instill transparency and drive healthcare costs down, the Centers for Medicare & Medicaid Services (CMS) instituted the Sunshine Act, which requires public reporting and full disclosure of financial incentives that manufacturers and medical supply companies provide to physicians -- ultimately working to drive healthcare costs down. Third, resource constraints result when investors reset expectations amid increased regulatory and reimbursement uncertainty and lower growth prospects. Many investors are mitigating risk and focusing on later-stage investments.
As a result, it is evident there is an opportunity for life sciences companies in the medical technology industry to step forward and fill the gap between hospitals, physicians, insurers, and manufacturers in order to improve the customer experience. Within the life sciences sector, medical technology companies are heavily invested in understanding consumers and have become agile in responding to customer demands and managing innovation more effectively.
With a focus on emerging markets that are innovating things that have never been done before, medical technology companies also are positioned to drive the pace of technological innovation. Corporate venture capital (VC) funds can shift investment focus to the medical technology industry, and traditional VCs can perform selective later-stage investments in order to help bridge the gap. There is also a big opportunity for angel investors to step forward and carry a larger load of investments in life sciences and medical technology to leverage the category.
Once the gap has been filled, pharma companies can enter the market and help deliver companion diagnostics, working to combat illnesses like cancer while providing more genetic-specific treatments. Hospitals can also look to medical technology companies as partners that can help design better methods to care for patients at lower costs while improving the patient experience.
Ultimately, within the current healthcare environment, the medical technology sector has a unique opportunity to fill the gap between the delivery system and the patient -- bridging the distance, time, and boundaries between clinicians and patients. What that means for the medical technology industry is that companies should capitalize on the mindset that hospitals, physicians, insurers, and manufacturers are starting to collaborate in shared-risk delivery models. The value of the device is no longer on the product itself. The future of healthcare might be dependent on new medical technology companies entering the space and their ability to collaborate with key influencers in order to drive innovation and improve patient care.
The owners of electronic health records aren't necessarily the patients. How much control should they have? Get the new Who Owns Patient Data? issue of InformationWeek Healthcare today.
Never Miss a Beat: Get a snapshot of the issues affecting the IT industry straight to your inbox.
You May Also Like
---