Health IT's Future Without David Blumenthal
Health IT's Future Without David Blumenthal
The outgoing national coordinator for Health IT charted a course for meaningful use of EHRs, accelerated health IT adoption, and spurred cooperation among healthcare stakeholders.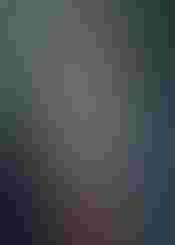 Slideshow: Who's Who In Healthcare IT
Slideshow: Who's Who In Healthcare IT
The Department of Health and Human Services Secretary, Kathleen Sebelius, led a chorus of officials in the healthcare community who praised the national coordinator for Health IT, Dr. David Blumenthal, and contemplated a future without him. Their comments poured in after Blumenthal said Thursday that he will step down in the spring and return to his academic post at Harvard.
Blumenthal accelerated health IT adoption, charted a course for the meaningful use of EHRs, and launched a new phase of cooperative work with healthcare stakeholders across the nation. That's what Sebelius said in an email to HHS senior leadership and staff at the Office of the National Coordinator for Health Information Technology (ONC), Sebelius credited Blumenthal with laying the foundation upon which America's modern health IT (HIT) infrastructure will be built.
"In the last two years, our nation has finally turned the corner in our critically important journey to the use of health information technology, particularly the adoption of electronic health records," Sebelius said, noting that it was Blumenthal and his ONC team that lead this effort.
Sebelius said HHS will conduct a national search to find the right successor, and reiterated that the successful adoption and use of HIT is fundamental to virtually every other important goal in the reform of the nation's health care system.
"This important fact has long been recognized on both sides of the political aisle. And, with enactment of the Health Information Technology Economic and Clinical Health Act of 2009, followed by David's adept and powerful leadership in implementing the principle of "meaningful use" of EHRs, America is finally on the road to harnessing the full power of EHRs to help improve the quality, safety and value of health care delivery," Sebelius said.
David Muntz, chair of the College of Healthcare Information Management Executives' (CHIME) advocacy leadership team told InformationWeek that Blumenthal's departure gives him pause, but noted that the adoption of health IT is a movement that's much greater than a single individual.
"I know that it will be tough, but I'm hopeful that they will find a suitable replacement very quickly and everybody will align behind that person," said Muntz, senior VP and CIO at Baylor Health Care System in Dallas, Texas. "Blumenthal's successor has to have the same kind of credibility that he had with the CIOs and physicians in order to be successful, Muntz said. "They'll have to find somebody that has enough trust to inspire others to continue their investments in what will be a long process. The sustainability of enthusiasm is what I see as the biggest challenge for the person coming in," Muntz added.
Allscripts CEO, Glen Tullman, said Blumenthal assumed the position of national coordinator for health IT at a pivotal moment.
"David shepherded ONC through a very critical time . . . the creation, definition, and implementation of meaningful use, which really is a way to ensure that physicians actually use electronic records to improve care, but also that taxpayers get good value for their investment," Tullman said.
Tullman also said Blumenthal's successor will have the hard job of raising the standards for meaningful use and therefore for patient care, as well as shifting the focus from use of EHRs to ensuring that EHRs become information delivery systems that create insights and better outcomes.
According to Jamie Coffin, VP of Dell Healthcare and Life Sciences, Blumenthal had the benefit of being a physician who had used an EHR, which helped him relate to the physician community.
"David has been a champion of physicians in this process because, as a practicing physician, he understands that IT will only make a difference in healthcare if it makes a difference for our care providers," Coffin said.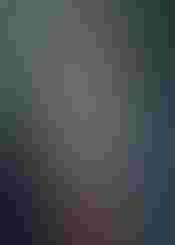 Slideshow: Who's Who In Healthcare IT
Slideshow: Who's Who In Healthcare IT
Blumenthal should also receive credit for bringing the public and private sectors together to prioritize the digitization of patient records and for putting the U.S. on the path to a modern, integrated information-enabled healthcare system that provides better care and is more efficient, Coffin said. He also noted that even in tough times, Blumenthal moved the health IT agenda forward.
Stephen Lieber, president and CEO of Healthcare Information and Management Systems Society (HIMSS), said Blumenthal is leaving behind a legacy of achievement in implementing the President's and Congress' vision of an interoperable healthcare system.
"Despite pressure from many sides, he has been able to pull resources from across the government and the nation, stick to an extremely aggressive schedule set by law, and begin putting the critical pieces into place to establish a safer and more efficient healthcare system in the U.S.," Lieber said. "Dr. Blumenthal clearly understood that the on-going healthcare IT transformation must not leave any community behind and he was pleased that many initiatives, including HIMSS Diversity Business Roundtable and HIMSS Latino Initiative, were launched to specifically address this national challenge."
Blumenthal, who assumed the ONC post in March 2009, led the Obama administration's efforts to implement a nationwide interoperable, privacy-protected HIT infrastructure as called for in the American Recovery and Reinvestment Act (ARRA).
Blumenthal is leaving at a pivotal time as the nation's healthcare delivery organizations transition from a paper-based system to digitized medical records. Under his stewardship, along with billions of dollars from the ARRA, several initiatives were implemented to accelerate EHR adoption.
Last summer ONC, in collaboration with the Centers for Medicare & Medicaid Services (CMS) issued meaningful use guidelines that EHR systems at hospitals and physician practices must meet to be eligible for incentive payments.
Listing ONC's achievements during his time in office, Blumenthal wrote in his letter to colleagues that ONC allocated $2 billion to support systems created by the HITECH Act including: 62 Regional Extension Centers, providing assistance to providers nationwide, with special attention to smaller primary care practices and rural hospitals; 84 community college programs to provide HIT training, 17 Beacon communities, demonstrating how HIT can help bring community resources together to tackle specific local health needs.
Additionally, funding also went to states to support local solutions for health information exchange, along with broader national standards for interoperability and a program of research and development to help continually improve EHRs.
Blumenthal also wrote that from 2008 to 2010, the proportion of primary care physicians who had adopted a basic EHR increase by half, from 19.6% to 29.6%; 81% of hospitals, and 41% of office-based physicians recently said that they plan to achieve meaningful use objectives and qualify for incentive payments; a total of 291 EHR products have been certified to support meaningful use; and some 38,000 providers have enrolled in REC assistance programs. Additionally community college programs will "graduate" an initial class of 3,400 HIT-trained students this spring.
"We have achieved these accomplishments together, as a hard-working team with a unique opportunity to make a difference," Blumenthal wrote.
SEE ALSO:
National Health IT Coordinator Blumenthal Stepping Down
Blumenthal Cuts Ribbon On EHR Incentives Program
Health IT Czar Pushes EHR For Minority Communities
Health IT Czar, CMS Official On Meaningful Use
Q&A: Dr. David Blumenthal On Getting Doctors On Board With EHRs
Never Miss a Beat: Get a snapshot of the issues affecting the IT industry straight to your inbox.
You May Also Like
---