Health IT Salaries Continue To Rise
Health IT Salaries Continue To Rise
The average healthcare IT professional's salary reaches six figures, with generous raises and bonuses. Interesting data points about demand emerge.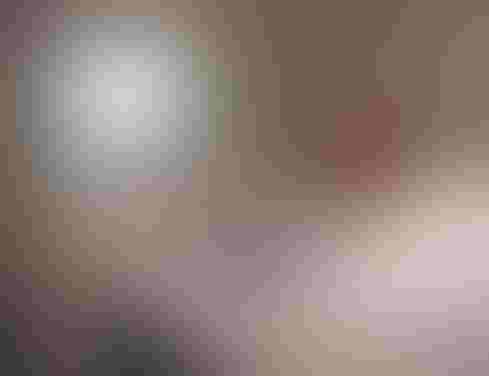 With demand for health IT professionals continuing to exceed the supply, the average salary in the field reached $113,269 in 2013, and the median salary was $95,000, according to a new survey from the Health Information Management and Systems Society (HIMSS).
Salary levels ranged from $86,536 for those who described their positions as "staff" to $109,468 for department heads and $189,435 for executive managers.
While the 1,126 survey respondents were representative of the field, the average salary might be a bit skewed toward the high end because a greater percentage of higher-paid professionals responded, said Jennifer Horowitz, senior director of research for HIMSS Analytics. Of the respondents, 43% were staff members with no management duties, 20% were managers, and 15% were senior managers.
[How to hire -- and keep -- the best healthcare IT pros: Hiring For Talent, Not For Tenure, In Healthcare IT.]
Seventy-two percent of the health IT professionals said they received a salary increase last year. The average raise was 4.16%. The size of the increase for individuals largely correlated with their responsibilities: Staff professionals received an average raise of 3.74%, for example, while department heads' pay jumped 4.31% and executive managers got a 6.1% salary bump.
Nearly half of the respondents (46.8%) reported that they received a bonus in 2013. Among those who got a bonus, the median amount was 3%-4% of salary. Horowitz said that the bonuses and raises indicated that these professionals were in high demand.
The average salary for male professionals was $130,800, more than 30% above the mean salary of $99,523 for women. HIMSS' report did not reveal the pay for men and women in comparable jobs. However, it did show that male professionals received an average salary increase of 4.75%, compared to 3.71% for women.
According to Horowitz, the gender gap was largely related to the different kinds of positions held by male and female professionals: 48% of the women, but only 28% of the men, held staff positions. Conversely, 12% of the men, but only 5% of the women, were executive managers.
There was no correlation between a professional's experience in his or her current position and compensation. In fact, those who had been doing their jobs for less than a year earned an average of $113,521, while professionals with 20 years or more of experience were paid $110,941. The highest-paid professionals, with average earnings of $123,132, were those who had been in their positions for 15 to 19 years.
Horowitz downplayed the importance of this finding, noting that it applies only to the number of years in a professional's current position, not to his or her total experience in the field. She pointed out that there is a direct relationship between the age of respondents and compensation, at least until age 65: Workers aged 55-64 reported an average salary of $127,111, while those aged 25-34 received $89,001 and those under 25 earned just $47,313.
Salaries also vary markedly by region. The highest-paid professionals worked in the mid-Atlantic ($127,549) and Pacific ($122,683) regions, followed by those in the East North Central ($113,623), New England ($113,042), and South Atlantic ($112,779) areas. The East South Central region had the lowest average salary: $95,243.
There was also a correlation between the average salary and the net revenue of the respondent's organization. Professionals working for organizations with annual revenues of $1 billion or more reported average income of $143,715, compared with $106,216 for organizations netting less than $5 million a year.
However, respondents who worked for small organizations such as physician practices received higher raises than those in large organizations. Salary increases were also greater in for-profit organizations than in government employment.
About three-quarters of the respondents worked for a healthcare provider organization. The rest were employed by consulting firms or hardware or software companies. Professionals in consulting firms had the second-highest average salary ($141,818) and the second-largest pay increase (6.64%).
A HIMSS workforce report released last July found that healthcare organizations looked for seasoned professionals with industry experience to fill open positions, using "competitive salary and benefits packages as a hiring strategy." Even so, healthcare organizations faced challenges in completing health IT initiatives because of staff shortages. Thirty-one percent of respondents reported placing at least one initiative on hold due to a lack of IT staffing. Nineteen percent said they had not yet postponed any projects but were considering doing so.
The top areas for hiring were low-level positions, such as clinical application support and help desk, the HIMSS report found. Smaller numbers of positions were being filled in areas such as system design and implementation, IT security, project management, and systems integration. The top jobs being outsourced by provider organizations included project management, clinical application support, system design and implementation, IT security, and systems integration.
In the 17 years since we began the InformationWeek US IT Salary Survey, more than 200,000 IT professionals have completed the questionnaire. Take part in the 2014 US IT Salary Survey. It's a great way to prepare for your next salary review, or that of the people you manage. Survey ends February 21.
Never Miss a Beat: Get a snapshot of the issues affecting the IT industry straight to your inbox.
You May Also Like
---