Healthcare Collaboration Across 3 Generations
Healthcare Collaboration Across 3 Generations
Patients may see 50 different hospital employees during treatment. Don't let different collaboration styles among your multigenerational staff hinder patient care.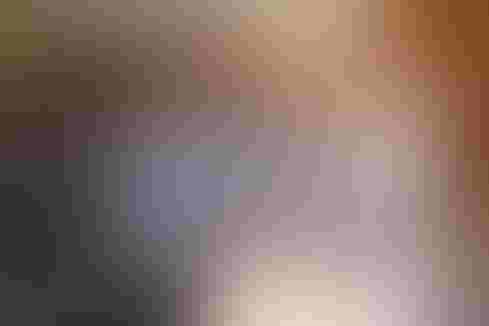 (Source: <a href="https://www.flickr.com/photos/christianacare/3856171481"target="new">Christiana Care</a>)
weigh each generation's work style and preferences to create a "win-win" outcome -- one that addresses individual needs while delivering an effective solution for the entire organization.
One proven framework is the "3 Es of Multigenerational Collaboration," where each "E" represents a style of implementing technology and management best practices that is:
Easy to use -- critical for Baby Boomers Efficient -- a best fit for Gen X employees Engaging -- in a way Millenials will expect and appreciate
One example of the 3 Es is a business-focused social media application that promotes communication, collaboration, and productivity. Collaboration technology represents a significant opportunity. According to recent research from McKinsey, social technologies can help companies raise the productivity of knowledge workers by 20%-25%.
Now healthcare organizations can provide an application that is intuitive and familiar -- even for Baby Boomers -- to help engage employees and enable them to share best practices, resolve staffing challenges, or address day-to-day issues themselves.
For example, rather than trying to track down all employees or posting a paper message on a bulletin board, a manager could upload a policy change in the application, see which employees read it, remind other employees, and even audit who took the appropriate action.
Other examples include:
Communicate a sudden need for additional employees to take shifts due to a natural disaster, flu epidemic, or other extraordinary event. Share information gained from bed huddle meetings to a larger group. Foster collaboration between inexperienced and experienced nurses to build highly effective teams that increase patient safety and quality care. Provide means to communicate better why certain shifts are important for nurses to select during self-scheduling because they impact staffing the most (e.g., special event).
Improved collaboration, improved results
Today, it's crucial to manage healthcare employees, both to maintain the organization's competitive edge and to deliver the highest levels of patient care possible. Today's most innovative healthcare organizations are discovering that collaboration technology can bring out the best in all generations to encourage information sharing, engage employees, and make teams more effective. As a result, they are better able to bridge the generational gap and deliver the results that matter most.
Has meeting regulatory requirements gone from high priority to the only priority for healthcare IT? Read Health IT Priorities: No Breathing Room, an InformationWeek Healthcare digital issue.
Never Miss a Beat: Get a snapshot of the issues affecting the IT industry straight to your inbox.
You May Also Like
---