Hillary Clinton Talks Tech: 9 Facts
Hillary Clinton Talks Tech: 9 Facts
Hillary Clinton explained how she sees technology fitting into the recovering US economy, at Nexenta OpenSDx conference. Here are nine things we learned.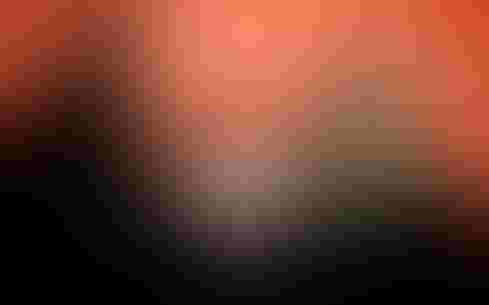 Nexenta CEO Tarkan Maner interviews Hillary Clinton.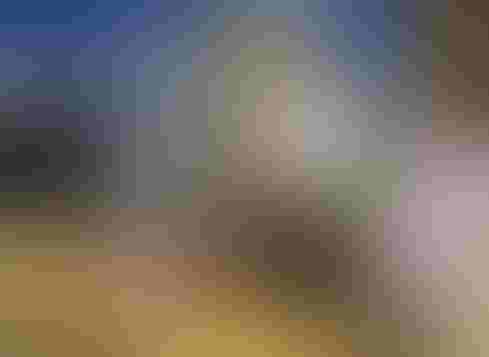 White House Maker Faire: 10 Cool Inventions
White House Maker Faire: 10 Cool Inventions (Click image for larger view and slideshow.)
Presumed presidential candidate and former Secretary of State and First Lady Hillary Clinton discussed her views on tech last week, speaking at the Nexenta OpenSDx conference in San Francisco. Addressing a crowd that included the CEOs of several major tech companies, she confessed to being a little out of her depth.
"I have to start by admitting I'm not an expert in software-defined storage. Or the intricacies of cloud computing," she said, drawing amused applause. "But I have learned enough to be tremendously excited about how the advances you are making are helping to build a 21st century American economy that is vibrant and dynamic, and if we make smart choices and investments, inclusive and broadly shared as well."
What could another Clinton administration mean for the tech industry and the nation at large? Here are nine things we learned from Hillary Clinton's appearance at OpenSDx.
Figure 1: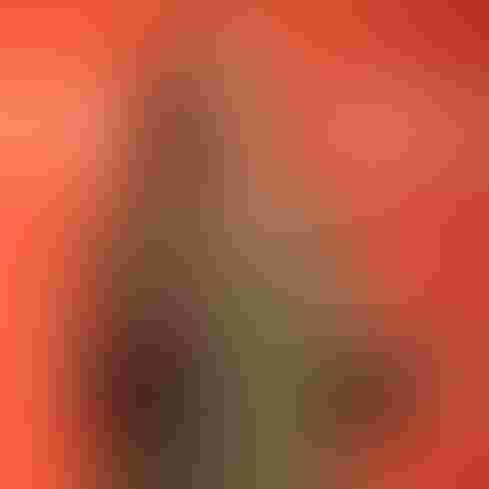 1. Clinton believes cloud computing, big data, and SDN are engines for US economic growth.
Clinton emphasized that tech has and will continue to play a key role in America's recovery from the Great Recession. "The power of the Internet wasn't just dot-coms," she said. "It was wonderful to see new companies creating jobs, but more important were the productivity gains that computing and the Internet brought to industries we wouldn't think of as being high-tech."
[Lack of cohesive policy is hobbling mobile tech adoption by government workers. Read Why Federal Agencies Lag Behind On Mobile Tech.]
Clinton argued current tech trends such as cloud computing, big data analytics, and software-defined architectures will fuel future rounds of US growth. She briefly cited a range of ways in which new technologies will change traditionally non-tech fields, from farmers' use of weather data to stores that use real-time data to optimize retail and distribution operations. She also echoed a favorite talking point of her husband, former president Bill Clinton, describing tech's potential impact on healthcare alone as "staggering."
2. Clinton wants more public-private tech partnerships.
Clinton praised Silicon Valley's role in correcting the infamously botched healthcare.gov rollout. She said problems plagued the website because the government hasn't kept up with the pace of technology. "Let's face it, our government is woefully, woefully behind in all policies that affect the use of technology," she said, adding that when she became Secretary of State in 2009, the department wasn't equipped to support BlackBerrys for service officers.
Compared to the tech currently coming out of Silicon Valley, she pointed out, much of the government is one to two generations behind. "When people say, wow, look at the [healthcare.gov] rollout, that was not done right, well, [that was] in part because the rules, the procurement rules, the technology rules ... make it very difficult."
While Clinton allowed that other factors marred the website as well, she stressed that in the future, greater collaboration between businesses and the government could help avoid such debacles altogether. "Going forward, government could use more of your expertise on the front end," she told the crowd. "Designing and launching programs rather than coming afterward to help save them, embracing and launching a classically American public-private partnership -- it brings out the best of both worlds."
3. Clinton said privacy and security often conflict.
"[There is] no doubt we may have gone too far in a number of areas," Clinton said of post-9/11 intelligence efforts. Speaking directly to the NSA surveillance scandal, she said the agency "didn't so far as we know cross legal lines, but [it] came right up and sat on them."
"We have to rebalance," she added.
She cautioned, however, that "our privacy and our security are in a necessary, inevitable tension," a dynamic she said goes back to the beginning of our
country. Noting that privacy can be equated with liberty, she also reminded the audience that two Americans were recently killed while fighting with Middle Eastern terrorist group ISIS. Faced with such threats, she said, the American people need a more robust debate about where to draw the line.
4. Clinton acknowledged that NSA surveillance has imperiled US tech companies' international reputations.
Clinton said the US must "make it clear to other countries that our tech companies are not part of our government." She said she was frustrated that some world leaders have behaved as if the US is the sole country with aggressive surveillance tactics. "We couldn't take any [devices] off the plane," she said of State Department visits to China and Russia. "They're so good, they would penetrate them in a minute -- less, in a nanosecond."
Looking ahead, Clinton said she'd like to see a "global compact about surveillance and information," though she acknowledged the concept might be "too hopeful."
5. Clinton wants to repatriate tech companies' foreign-held earnings -- with conditions.
Nexenta CEO Tarkan Maner asked Clinton if and how she would handle repatriation of profits that tech companies hold overseas. "It's a big issue for us," he said, taking it on himself to speak for the tech collective. Large tech companies aggregately hold hundreds of billions of dollars in other countries, generally because doing so allows them to avoid paying corporate income taxes to the US government. Silicon Valley power players including Apple CEO Tim Cook and Cisco CEO John Chambers have lobbied the government for "tax holidays" that they say would encourage companies to bring foreign-held earnings back home, theoretically so they can be invested in new jobs.  
Clinton said she was particularly intrigued by Chambers' recent proposal that companies agree to invest a portion of repatriated funds in an "infrastructure bank." She said the bank would fund projects ranging from airport repairs to better and more ubiquitous broadband access. In exchange, the companies would get a more favorable tax rate. "It doesn't do our economy any good to have this money parked somewhere else in the world," Clinton said.
Clinton, who actually appeared at a Cisco event the same day, cautioned that she hadn't fully perused Chambers' plan, however. She also said that the last tax holiday, in 2004, didn't produce the results that businesses promised. "At the end of the day, a lot of them basically increased dividends or bought back stock," Clinton remarked. "That's not wrong, but it tilted the balance away from what a lot of them said they would do."
6. Clinton thinks tech companies should do more to encourage female applicants.
Clinton lamented that men vastly outnumber women in the tech industry. She said the government can do a few things to address this, such as encourage STEM education for girls, and help adult woman to gain the skills to become competitive for new jobs. But, she added, "Most of the solution rests with the private sector."
In many tech companies, Clinton continued, "there seems to be a kind of cultural bias or discouragement against girls and women." She noted that men
are far more likely than women to pursue open jobs. "I've been a woman a long time, and I can tell you, there is this difference between men and women," she quipped. "One of them is the self-evaluation. You can have a highly qualified woman who doesn't think she's good enough, and in contrast, you can have a less-qualified man who thinks he's perfect."
Figure 2: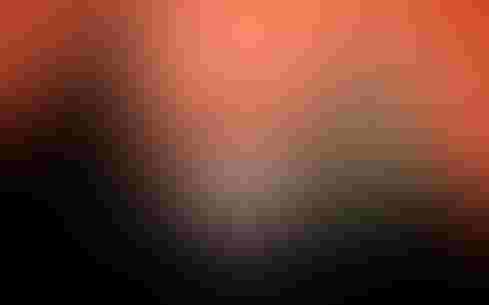 Nexenta CEO Tarkan Maner interviews Hillary Clinton.
She noted that some tech companies have begun to more seriously examine how they recruit and retain female employees, and she praised Google in particular.
7. Clinton supports H1-B visas but wants to fill jobs with people already here.
Clinton said H1-B visas are a thorny issue because even though they give employers more options to find the right employee, they also support the perception that companies prefer cheap foreign labor over expensive American workers.
"We are a nation of immigrants," she said, adding that foreign-born workers have played an "unparalleled" role in the development of Silicon Valley and the US tech industry. In one of several jabs at the Republican-controlled House of Representatives, the presumed presidential candidate said Congress's failure to pass comprehensive immigration reform has hurt the nation.
But she countered that given all the jobs lost during the Great Recession, "there has to be an extra effort to fill jobs with people already here."
 8. Clinton wants large enterprises, and particularly tech companies, to do more to address social issues.
Beyond her appeal for more public-private tech collaborations, Clinton called on businesses to use more of their resources to address the country's social and economic inequality.
"Building a better America is a team sport, and we can't afford to leave anyone on the sidelines," she said, adding that the US needs high tech "in the game."
"People are actually working harder than ever, but we've lost the historic link between productivity gains and wage gains that people can actually see in their paychecks and feel in their wallets," she continued, noting that even in the affluent Bay Area, there are "communities where opportunity and upward mobility feel like distant memories."
"We have a lot of work to do together," Clinton told the crowd of tech execs and analysts. "We need all of you, your energy and your efforts, your innovation, your building, your creating, to help us achieve a better world."
9. Clinton hasn't said if she'll run for president, but she spoke like a candidate.
Clinton has yet to confirm whether she'll run for President, though she's widely considered the front-running Democratic candidate. At last week's conference, she didn't discuss her intentions for the Oval Office -- but in addition to discussing tech, she also spoke about all the policy issues one would expect an aspiring candidate to bring up (especially given that several people in the audience are wealthy enough to be significant campaign donors).
Touching foreign policy, Clinton expressed uncertainty over Iran's proposed nuclear energy program, stating the Ayatollah hadn't convinced critics who fear it's a cover for weapons development. She also praised China's economic growth and India's democratic elections but said it's unclear if the countries can maintain their momentum in the future. Moving to other hot-button issues, she affirmed "responsible" Second Amendment rights but lambasted "a concerted effort by the gun lobby to basically end all restrictions." She called for sensible steps that impose gun ownership and possession restrictions on the mentally ill, children, and criminals.
Despite acknowledging healthcare.gov's bugs, Clinton praised the improved version of the site as well as the Affordable Care Act. She praised several provisions of the law, such as the elimination of restrictions based on pre-existing conditions, and said it gives the nation a "fighting chance of noting that more than 20 percent of GDP goes to healthcare."
One of her more topical remarks involved the police shooting of Michael Brown in Ferguson, Missouri. Clinton, somewhat controversially, had not previously commented on the incident, which prompted large, sometimes violent protests and substantial debate over racial profiling and police militarization. She said she grieved for the family and community. She also pointed out that peaceful protestors and the majority of police are inspiring, but she blasted clashes among activists, looters, and police in Ferguson. "Nobody wants to see our streets look like a war zone. Not in America. We are better than that."
Find out how NASA's Jet Propulsion Laboratory addressed governance, risk, and compliance for its critical public cloud services. Get the new Cloud Governance At NASA issue of InformationWeek Government Tech Digest today (free registration required).
Never Miss a Beat: Get a snapshot of the issues affecting the IT industry straight to your inbox.
You May Also Like
---