Hiring IT Specialists: Experience Still Matters
Hiring IT Specialists: Experience Still Matters
When the competition for IT job candidates with specialized skills gets tough, look for experience but also be ready to pay a premium and toss some perks into the offer basket.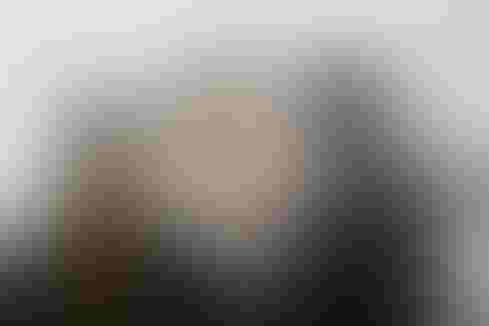 Finding IT staffers with specific skills isn't necessarily difficult -- given the bevvy of tools and techniques available today -- but locating the right specialist can be painful.
If you're searching for IT pros with a skillset that's on anyone's "Top IT Skills" list you can use any number of internal HR or external job-site resources to match up the most important key words, be it a specific security certification, or Amazon Web Services S3, Microsoft Azure, DevOps, Apache Spark or others.
As you're searching, though, keep in mind that simply key-word matching isn't enough to find the right person. "Early adopters are first with it in their bio – but they're not necessarily the most experienced," said Jeffrey Weber, executive director of search firm Robert Half Technology. So, just "knowing" a particular tool or system doesn't mean that a person is at a medium or high level of expertise with it.
That's why the interviewing process is so important. Not only can you determine how much in-depth knowledge the person has, but you can see if, culturally, the applicant might be a good fit as well. If they've always worked at a startup or independently and are used to wearing multiple hats, it might not go so well for them in a huge company with strict rules and much more narrow job descriptions. (And vice-versa, of course.)
As Weber explained, "Resumes and bios are everywhere – there are lots of different ways to attract a potential candidate. It's the screening process that matters."
Be prepared to offer those with most in-demand skills the best perks you can. According to a 2017 Robert Half survey of 2,500 CIOs, the most common barrier to landing the best candidates is not being able to meet salary demands (44%), followed by not finding enough qualified applicants (33%) and not being seen as an employer of choice (21%).
Not only are the hottest skills with experience harder to find, but there's more demand than ever before. "I would say the actual tactics to hire have not changed, but the competition has," said Art Zeile, CEO of DHI Group, the parent company of Dice. "Over the past few years, all companies have been competing for tech talent, not just those considered 'tech' companies."
Among the perks Zeile is seeing these days: Unlimited personal time off, flexible work environments, higher 401(k) matching, employee stock option plans, the promise of an engaging company culture, and, of course, competitive salaries. Another big draw these days is an annual training budget with time allowed to go to conferences and workshops related to the employee's job.
Make sure to do your research. Salary guidelines – from Robert Half, Foote Partners and others – can help you determine what a fair offer is, depending on skill, your industry and geographic location.
Before you go off the rails with your offer, though, make sure you know how in-demand a given person's skillset really is. Dice has a heat map that measures demand vs. supply for specific skills. That said, even if Microsoft Windows 2000, to name one medium-demand skill, isn't the hottest thing around, if you're building a mission-critical system with it, that's still a hot skill where you're concerned.
Once the hiring process starts, move quickly. Another Robert Half survey, of over 1,000 employees, said that slightly less than half were willing to wait only up to two weeks to hear from a company once they've interviewed. The CIO survey, however, said that the hiring process for a staff-level IT'er takes an average of 4.5 weeks.
So even if you're not ready to offer the job, make sure to keep in touch with your candidates and explain where you are in the process.
For more about today's hiring and skills trends, check out these articles:
How You Can Bridge the IT Training Gap
How to Make Remote Workers Happier
Where is My Job Title in Scrum?
Stop Calling Them Kids: Make the Most of IT's Generational Shift
Never Miss a Beat: Get a snapshot of the issues affecting the IT industry straight to your inbox.
You May Also Like
---