How CIOs Can Grease the Wheels for Citizen Development
How CIOs Can Grease the Wheels for Citizen Development
Chief information officers who can successfully integrate citizen developers with IT will be able to accelerate digital transformation across their enterprise.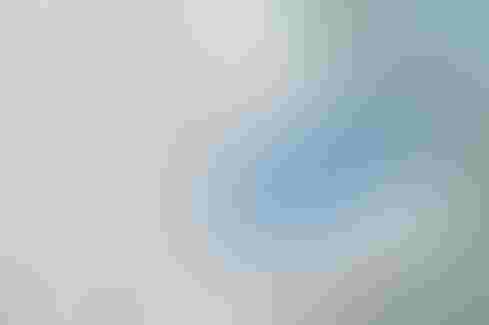 Image: AliFuat - stock.adobe.com
Citizen programming is on the rise. With the help of low-code and no-code platforms that generate code automatically with point-and-click or visual interfaces, non-technical employees are boosting productivity throughout the organization, with applications that range from HR, to supply chain, to customer service. One indicator of how important the low-code trend has become: According to Forrester Research, total spending on low-code is forecast to reach $21.2 billion by 2022.
The idea of unlocking citizen developers with low code/no code tools is not new. However, most low code/no code tools and implementations lack the right organizational setup and governance to make them successful.  As a result, many low code/no code efforts are relegated to trivial apps that don't really drive material business value. To be successful, low code/no code efforts need to embrace characterisitcs of enterprise grade applications -- reliability, security, data protections, and scale. This gets a lot easier by adopting a platform approach vs. point tools. Here are six ways CIOs can help advance citizen development within their organizations:
1. Prioritizing low-code
Citizen developers using low-code tools have the potential to become a major force supporting CIOs' efforts to digitize workflows, a strategy that the most successful CIOs see as critical to advancing organizational efficiency and furthering digital transformation. Employees using low-code have a better understanding of the functional needs of an application because they're on the frontlines of the work and can easily spot areas that can be streamlined. As a result, they have a better chance of precisely meeting operational needs. And because their work is directly affected, they have an urgency to complete low-code projects as quickly as possible.
2. Gain internal buy-in
In order to succeed with low-code, CIOs need to gain internal buy-in for this approach. This begins by explaining and promoting its benefits to the CEO and other c-suite executives. It also includes communicating with front line employees and the developers in the IT org.
The senior management team is the most important -- after all, the success of a citizen developer initiative starts at the top. The leaders of the organization need to understand the business results that low-code can deliver. Then they need to make citizen development an organization-wide priority. Moving forward, the CIO must collaborate closely with the c-suite team, and with the CEO in particular to drive these initiatives forward.
3. Pump up employees
It's important to remember that although the term "citizen developer" is relatively new, the basic idea is not. Ever since spreadsheet programs became available on desktop computers, employees have been using technology to simplify their work. Most of these employees are enthusiastic self-starters. Some, however, will need encouragement to give low-code development a try. They need help overcoming the daunting perception that coding is reserved for developers with years of training. It's important to educate employees on the benefits of low-code development to help them understand that they can easily create apps that will make them -- and perhaps their entire department -- more productive.  
4. Foster collaboration between citizen developers and IT
Some professional coders may have a negative attitude toward citizen developers or feel that they're invading their turf. It's important that the executive team addresses this, because collaboration between the two groups is essential for low-code's success. For starters, new applications must integrate with the existing infrastructure. Even more important, they must meet organizational standards for compliance and data security. When the two groups are encouraged to work together, IT developers can help citizen developers build better apps that foster greater productivity and ultimately more ROI. If the two groups are siloed, the transformational impact that low coding can bring is hindered.
When it comes to fostering cooperation with low-code projects, one other point is important. There is a myth that professional coders look down on low-code programming environments. The fact is that expert builders and full-stack developers still rely on low-code tools to move past the basics so that they can spend more time on the challenging code that makes the custom apps unique. And they are extremely proficient in accelerating development using these tools, meaning they can help citizen developers navigate the process.
5. Show how IT wins
The value citizen developers provide to the IT organization must be clearly explained to the IT developers. Citizen developers should be positioned as a means of reducing IT's workload. After all, they are allowing the teams to focus on more pressing issues. If IT doesn't have to invest as many hours on projects that can be handled with low-code tools, they can invest time in complex issues and better meet the needs of their internal customers in the various departments.
6. Maintain an open dialogue at every level
With the right level of collaboration across the c-suite, and cooperation between IT developers and their citizen counterparts, organizations can ensure that low-code projects are prioritized, integrated, and ready for implementation on a company-wide basis. CIOs that lead a low-code initiative will speed the digitization of workflows and, more broadly, the digital transformation of their entire organization.
IT still has a critical role to play. Regardless of how an app is developed, CIOs are still accountable for security, compliance, and integration with the overall ecosystem. CIOs who can successfully integrate citizen developers with IT will be able to accelerate digital transformation across their enterprise, and in today's environment, this is the top priority for many organizations.
Never Miss a Beat: Get a snapshot of the issues affecting the IT industry straight to your inbox.
You May Also Like
---