How CIOs Can Nurture a Culture of Digital Transformation
How CIOs Can Nurture a Culture of Digital Transformation
To foster long-term resiliency and workplace innovation, IT leaders must invest in employees' skills and create an open and inclusive environment where people feel valued.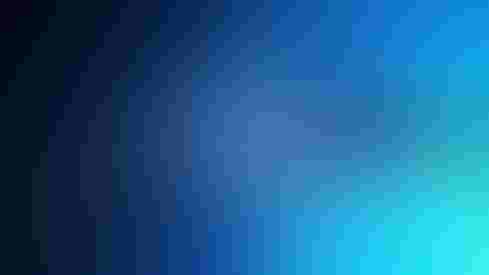 Image: Wright Studio - stock.adobe.com
As chief information officers rethink how to drive innovation amid uncertainty, many are realizing effective digital transformation requires much more than just implementing new technologies or processes. In fact, in a recent study from Harvard Business Review, having "an organizational culture that doesn't easily adapt to changing business conditions" was named by IT leaders surveyed as the top reason why digital transformation efforts fail, beating out IT budget constraints and operations backlogs. 
To enact digital transformation that not only secures enterprise adoption but is also embraced by employees at all levels, IT leaders and CIOs need to promote an empowered culture of innovation that enables agility, improved data management and dynamic workflows among different workgroups. After all, who better to engage with and tackle problems than the frontline workers who are living and breathing business process challenges?
Navigating the new 'business as usual'
Enterprise companies are facing challenges to business continuity and, really, the complete reorganization of all their growth strategies. As a result, executive leaders grappling with the uncertainties that 2020 (and beyond) has to offer are experiencing staggered workflows and cultural fragmentation that are negatively impacting productivity.
Businesses in most industries have been able to stabilize operations after the turmoil caused by the pandemic in the first half of the year, but the dust has far from settled. Market volatility and uncertainty are defining features of the new 'business as usual' -- leaving companies no choice but to adapt or go under.
They say that necessity is the mother of invention. As business strategies and roadmaps continue to be disrupted, today's most successful business leaders are in search of new opportunities to optimize processes as quickly as possible, with solutions to address the most pressing challenges in days or weeks, not months or years. 
Leaders rely heavily on new, innovative technology to support these initiatives and bring them to life. For many CIOs, this means that their role as a strategic partner to the business becomes more essential than ever before. To maintain resilience and agility during these uncertain times, CIOs must become more digitally advanced and malleable while preparing for any further disruption that lays ahead. 
Empowering frontline workers
Operational agility -- a business's ability to respond swiftly and effectively to change -- is a top priority for forward-thinking C-suite executives. But to achieve true operational agility, transforming your operations once (and doing so reactively) is simply not enough. The best way to prepare for the unknown is to optimize the company's approach to transformation. 
Digital transformation projects have traditionally been grounded in the adoption of new business technologies that promise to unlock innovation by streamlining projects and enhancing workflows, but they typically work from the top down in a broad vision. This type of innovation is incapable of keeping up with drastically changing business needs, nor can it compete with today's rapidly evolving digital landscape where every executive leader is working overtime to stay ahead of market volatility. 
Those at the top must focus their attention on high-level initiatives that grow and unite the business. This means that business leaders must shift away from a one-dimensional approach to digital transformation in favor of a modern, hybrid model -- one that engages workers on the frontlines of the business to collaboratively identify lapses in business processes and develop innovative solutions. These are the folks that are closest to the actual work and are best positioned to identify and remediate the problems they face day-to-day.
The value these workers can bring to innovation initiatives can be ground-breaking for the business, and in most companies, this potential remains largely untapped. 
Fostering a culture of close-knit collaboration. 
Aligning IT leaders and employees to better drive digital transformation requires collaboration across and throughout the business -- it means unifying decision-makers in strategy with the workers navigating these business processes day in and day out.
Implementing a digital transformation strategy that engages employees on the frontlines requires CIOs to deploy technologies that are both powerful and allow for operational agility. However, to foster a culture of long-term resiliency and workplace innovation, CIOs must also be ready to invest in employees' skills and create an open and inclusive environment where people feel valued. This approach will ensure that their people across all levels have the tools and skills necessary to navigate through disruption, even during unprecedented times.

Deb Gildersleeve is Chief Information Officer of Quick Base, which provides a business application development platform that helps businesses achieve operational agility, freeing enterprises to flex and evolve by safely connecting people, information and ideas everywhere.
Never Miss a Beat: Get a snapshot of the issues affecting the IT industry straight to your inbox.
You May Also Like
---