How Cross-Functional IT Teams Can Work Toward A Common Goal
How Cross-Functional IT Teams Can Work Toward A Common Goal
Breaking down the silos is critical in an enterprise IT strategy, and there are ways to get different IT and business groups on the same team.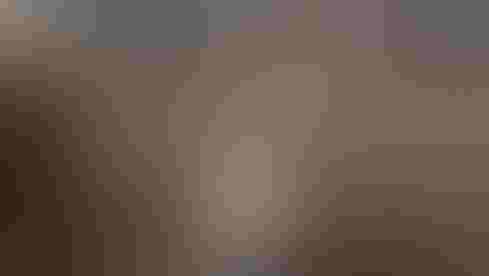 More on Leadership
Live at Interop ITX
There probably are dozens of memorable quotes along the lines of "Why can't we all be friends?" or "Can't we just learn to get along?" In reality, bringing everyone together can be challenging.
We all have different agendas, busy schedules, varied specialties, and sometimes bosses who may get a bit territorial. So, why should IT be any different in dealing with the challenge of working together?
Jon Kelley seems to see opportunity where others find challenges; in his case the opportunity is building cross-functional teams for IT projects.
Kelley, associate director for virtual infrastructure at the University of Arkansas, will be discussing how to build cross-functional teams as part of the Leadership and Career Development Track at Interop ITX 2017 in Las Vegas on May 17, leading the session Culture Shock: Building High Performing, Cross Functional Teams.
"It takes some amount of leadership, convincing people that it is the right move," said Kelley of getting different IT groups to work together on a common goal. Kelley, with a background in networking, now serves in an IT leadership role. His efforts have focused on ensuring that each constituency is aware, and, where necessary, involved in IT projects, such as standardization of enterprise tools. The different constituencies could be in functions such as networking, development, and security, or they might be IT groups in different branches of the university.
On the surface, it's easy to think that coordinating projects within an IT team is easy. After all, it's just the IT group. However, consider the scale of an IT operation that spans an enterprise like a state university or a global business. In the global business there are divisions with their own IT operations and, increasingly, shadow IT groups within business units. Within a university, it's common for individual colleges or departments to have their own IT organizations serving the educational, business, and research needs of a specific college.
"We have to go out and talk about standardization, the broader goal. Often, they see their job as being that they are an advocate for their college. That's tough because we [in central IT] see ourselves as advocates for the student. The best thing we can do is make our product better for them," he says.

Jon Kelley, University of Arkansas
There were all types of silos of information and operations, he says. "That led us to figuring out some of the functional problems we were having, that would in turn open up other conversations."
Kelley, in his Interop presentation, plans to discuss the importance of finding a balance between using collaboration tools and virtual meetings, and with in-person meetings. The latter, he says, are particularly important when the group gets to a decision point.
Now that the University of Arkansas is making progress with cross-functional teams within IT, the next step is to extend the concept to non-IT participants, the stakeholders and application owners in the various departments that IT supports.
"The cross function teams we have employed are trying to solve large issues. When completed, there is a recognition that this is going to benefit us in a large way," says Kelley.
Never Miss a Beat: Get a snapshot of the issues affecting the IT industry straight to your inbox.
You May Also Like
---