How I Solved My Windows Tablet Question
How I Solved My Windows Tablet Question
Lockheed IT pro Doug Lampe explains why an unusual tablet has all but replaced his traditional laptop in the office -- and why Microsoft's Surface team should pay attention.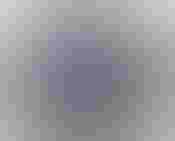 Microsoft Surface Tablet: 10 Coolest Features
Microsoft Surface Tablet: 10 Coolest Features (click image for larger view and for slideshow)
IT pro Doug Lampe has had his tablet epiphany. After a few months of using one as his primary work device, he voluntarily turned in his company-issued laptop. Yet it wasn't Apple's iPad, an Android device, or even Windows 8 that ushered in Lampe's very own post-PC era. Rather, it was a Samsung 700T running a slightly modified version of his corporate Windows 7 image.
The Lockheed Martin IT manager is aware that makes him something of a minority in the tablet craze. "I am one of very few people working in a large corporation and using a Windows 7 tablet as a daily driver," Lampe said in an email to InformationWeek. Yet you'd be hard pressed to get him to trade in the Windows 7 device for a newer, trendier model. Lampe said it is outperforming his old laptop, for starters. He also finds certain aspects of the hardware and user experience to be superior to other tablet options, including Microsoft's Surface Pro.
Lampe likens himself to the John Hodgman PC character in the Apple ads, just without the glasses. He is in many ways Microsoft's traditional bread-and-butter customer. "I'm even wearing brown pants today," he said. And Lockheed Martin is very much embedded in the Microsoft universe, so much so that iOS and Android were essentially nonstarters on the tablet front.
"My team uses laptops running Microsoft OS and software to develop Microsoft .NET apps that get hosted on Microsoft Windows Server servers," Lampe said, describing the Fortune 100 firm's heavy reliance on Microsoft. Even its non-Microsoft tech is often underpinned by Microsoft products. "We use Microsoft software to make all the non-Microsoft stuff talk to each other and to make pretty reports from all of the data."
[ What does Windows' new Surface Pro operating system have to offer? Read Microsoft Surface Pro: A First Look. ]
Until recently, Windows-based tablets were virtually nonexistent. So while it would seem as though Lampe would have welcomed Windows 8 and the hardware it runs on with open arms, that's not actually the case. Lampe and his organization will likely stick with Windows 7, tablets included, for the foreseeable future. Moreover, Lampe thinks the Surface Pro, in particular, may miss its mark with IT and business users.
"I'm not sure the Surface Pro will ultimately be successful in the enterprise environment without some changes. Having to deal with the kickstand, keyboard, et cetera and then adding a third-party dock or network adapter just sounds like too much trouble, especially when I can install Windows 8 on my current device and possibly have a better overall experience even without the keyboard," Lampe said. "Add to that the long lead time for big companies to federate a burn for a new OS and the Surface isn't likely to be coming in our doors any time soon."
As to why he prefers his Samsung, Lampe added: "What I love about my tablet is that it is a tablet and not a laptop. When I have performance discussions with my personnel, I can review files on the tablet without the cold informality of sitting behind a laptop. When I'm in meetings, I can be productive during the inevitable down time. I understand that I could also do these things with the Surface in tablet mode, but what I really want when I get back to my desk is a PC and fortunately for me, that is what I already have."
Read on for a Q&A with Lampe on his tablet switchover, how he uses the device, how a Windows 7 tablet is received elsewhere in the business, his thoughts on Windows 8 in the enterprise and more.
InformationWeek: How did Lockheed Martin end up with this particular tablet and OS combination?
Lampe: A few years ago when the iPad exploded on the scene and user pressure seemed to be leading us to a BYOD tablet solution, our IT organization aggressively began searching for a competing Microsoft solution. Our strategy was simple: find a device that supported the tablet form factor but running Windows, and therefore meeting our stringent federated-image compliance standards. What we found was the Samsung Series 7 tablet running our standard Windows 7 image with a few minor touch enhancements. IW: How thorough was your testing and evaluation?
Lampe: Luckily, I managed to get my hands on one of the few pilot devices. At first I used it as a secondary device to see how it worked, playing with the touch keyboard and handwriting recognition. While I never felt really comfortable being away from my desk, I began loading it up with some of the heavy-duty applications to see what it could handle. I installed two instances of Microsoft SQL Server 2008 R2 (Express and Developer) and three versions of Visual Studio (2008, 2010, and 2012) -- in essence a fairly standard image for my team. To my surprise, I couldn't find a scenario that burdened the hardware and since the tablet featured a solid-state drive, performance was often better than on my standard-issue company laptop, where it seemed I was constantly battling the encryption and anti-virus software for disk I/O.
Even though I was frustrated with the lack of built-in support for handwritten notes, I installed OneNote and fell in love with its capabilities. Before long, my Franklin Covey day planner -- my trusted companion for over a decade -- was finally obsolete. I could sit in meetings and take notes in my own (horrible) handwriting without having to look at a touch keyboard. I could convert my chicken scratch to text at the click of a button and even though it usually took some editing -- we seem to like acronyms much more than Microsoft's handwriting recognition does -- I was able to have clear, digital, searchable notes that I could cut and paste, organize, forward as e-mail, et cetera.
After a few weeks of manually synchronizing critical files, I decided to take a leap of faith. I locked my laptop in a cabinet by my desk and set off on an experiment to determine if I could use this tablet as my primary device. I moved my Dell D-dock out of the way, and installed the Samsung dock in front of my 22-inch monitor. I plugged my ethernet cable and standard company-issue USB keyboard and mouse into the USB port on the dock and connected the monitor to the dock's full-size HDMI port. The tablet fit nicely just below my main monitor and so I use it as an extended desktop where I typically keep e-mail and other low-usage applications that work "good enough" on the 11-inch display.
IW: Describe your current set-up and usage now that the 700T has become your primary device.
Lampe: When I'm at my desk, it sits in the dock and it's easy to forget that I am using a tablet and not a docked laptop or desktop workstation. Performance is actually better than the company standard laptop primarily due to the solid state drive and even though battery life is only three to four hours, I'm rarely away from my desk that long and if I am I can bring a charger. When I leave my desk, I put it to sleep, toss it in a neoprene sleeve, and head to my meeting. There I take notes with a stylus using OneNote and with two clicks I can be on the company Wi-Fi to keep up with other appointments, email, et cetera. Most importantly I have the entire contents of my workstation with me and can share presentations, notes [and other information] by simply passing the tablet to other people in the meeting or share via Lync. I've even used RDP [remote desk protocol] to control demos running on the tablet from a desktop PC hard-wired into a conference room -- the tablet just sits on the table, once again just being a PC. What makes me most productive isn't just the tablet form factor, it is the fact that when I am at my desk it is just as good as a desktop PC. Being able to just pick it up and walk away from my desk and drop it into the dock when I get back is a huge benefit. When I'm not at my desk, it's a tablet. When I am at my desk, it's a PC.
IW: Who else in the company is (or will be) using these devices?
Lampe: We have piloted the devices on the factory floor, in the field at supplier facilities, and with frequent travelers and executives. Most of the people who have used the devices haven't wanted to give them back.
IW: A Samsung 700T running a federated Windows 7 image seems to rank pretty low on the "cool" scale for tablets. Do you think this will be an issue with your end users who aren't in IT?
Lampe: Windows 7 may seem "uncool" in smaller or less-rigid businesses, but most people are still impressed when they see my tablet. The typical exchange usually goes something like this:
"Is that an iPad?"
"No, it's a Samsung tablet… company-issued… Windows 7."
"So you have Outlook on there?"
"And SAP and Office... Check out OneNote…"
"Can I get one?"
Most of the people I am in meetings with are engineers and managers of engineers -- end users, not IT folks -- and their IT world while they are at work exists entirely inside our firewall using our internal systems. Punching a hole in our firewall can sometimes literally take an act of Congress. Doing any 'real'work requires access to everything you need to do your job, so our "coolest" OS is Windows 7 and if we can put that on "cool" hardware people get excited. IW: What modifications have you made to make Windows 7 a good fit for touch and stylus on a tablet?
Lampe: The on-screen keyboard/handwriting input window is really the only significant thing that jumps out. Even that goes away when docked. Windows 7 works surprisingly well with touch. The stylus gives you a mouse pointer when close to the screen and has a button for right-click. Most apps will scroll when dragged and pinch to zoom, and you can swipe to go forward and back in browser history. None of these things are really modifications since they are supported in Windows 7, but the drivers all work seamlessly with the Samsung hardware.
IW: You mentioned that Microsoft's Surface design team might learn a few things by following you around with your Windows 7 device. What would you specifically change about the Surface Pro or RT?
Lampe: For me, it really boils down to docking. The dock for the Samsung is awesome. You just drop it in when you get to your desk and pick it up when you are done. No buttons to push, no cables to deal with. Also, the dock has a very small footprint on my desk -- much smaller than the Surface with the keyboard still attached. Of course, I could remove the keyboard but that is another step to add to my docking-undocking process and then what do I do with the keyboard when I'm at my desk? Don't get me wrong, I understand Microsoft was going after the consumer market and potential app revenue stream with the Surface, but the Pro clearly has the potential to be a desktop replacement since it will run native Windows apps.
It seems like the other hardware vendors like Samsung have looked at the enterprise market and built hardware to meet [its] needs. Microsoft made something that in my mind would be a secondary device in my facility if we are able to even get it in the door. Running Outlook/Office and internal company software and being inside the firewall on a company are minimum requirements for me, and that means Windows 7. I can't count the times I've answered a question in a meeting that would normally have to wait. Also, I have on many occasions been in impromptu meetings and pulled up a PowerPoint pitch from SharePoint or my hard drive and handed the tablet to someone or just put it on the table so we could both go through it. None of that needs Windows 8. IW: Is Windows 8 in your plans?
Lampe: We are still getting the last XP machines off of the floor. Getting a new OS on the floor is a long and complicated process for us. That isn't really my area of expertise because I focus more on our applications, but in that role I coordinate testing and am on the early adopter list. I haven't heard a thing about Windows 8. In my mind, that means at least a year before any Windows 8 hardware starts hitting our end users and that means no Surface Pro unless we can put a Windows 7 image on it.
InformationWeek and Mobile Commerce World are looking for insight into the future of mobile commerce. In addition to analyzing trends and gathering insight, we also hope to provide a benchmark that various mobile commerce players can use to assess where they are compared with competitors and peers to better help them meet the needs of end users. Take our InformationWeek Mobile Commerce Survey by March 22 and be eligible to win a an iPad Mini.
Never Miss a Beat: Get a snapshot of the issues affecting the IT industry straight to your inbox.
You May Also Like
---