How Industry Convergence Is Driving Competition & Innovation
How Industry Convergence Is Driving Competition & Innovation
Industry convergence is a critical business opportunity for tech companies looking to diversify their services, fend off competition and adapt to uncertainty.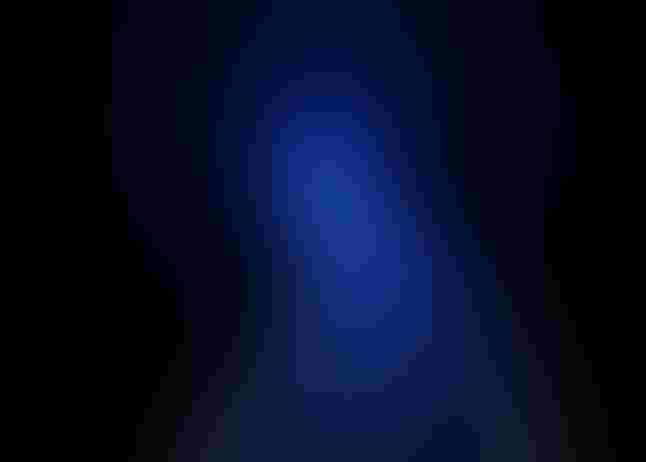 Over the last several years, the unprecedented pace of industry convergence and disruption has created ripple effects across all industries, particularly technology. This disruption is largely the outcome of the evolution of key advancements in technology, as well as shifts in consumer behavior and expectations that were only accelerated by the emergence of the COVID-19 pandemic.
In today's environment, industry convergence is a fundamental growth opportunity for many tech companies, including those looking to fend off competition and diversify their services. It's also a driving force behind the next wave of change and innovation. In fact, many companies have already begun to leverage emerging technologies like artificial intelligence (AI) and the Internet of Things (IoT) to improve processes and deliver on consumers' expectations.
The advent of IoT and connected devices has proliferated the need for technology across almost every sector. As companies, customer expectations, and connected technologies continue to evolve and grow, new business models and technology platforms will be required to meet the moment.
However, to remain competitive amid ongoing macro uncertainty and industry fluctuations, companies must continue to adapt and implement adjustments to their business models. Here are three considerations for tech leaders as they look to create sustainable success in today's market:
1. Improving customer engagement & experience is mission-critical
Industry convergence can play a key role in driving long-term loyalty and growth among customers and improving the overall customer experience.
The emergence of the metaverse presents new opportunities for companies to connect with their customers, and in some cases, reinvent the entire customer journey. In fact, major industries and brands have converged, adopting aspects of the metaverse to create new business and monetization models, and new paths to customer engagement.
One recent example of this is Microsoft's planned acquisition of the gaming company Activision Blizzard announced in early 2022. This convergence will ultimately help to bring more games to mobile platforms, including through the company's cloud game streaming technology. As another example, companies in the manufacturing sector are pushing the boundaries to get closer to their customers and unlock the value of connected devices to address key environmental issues like air quality and sustainability, ensuring homes and buildings are safer in a post-COVID-19 era.
Additionally, consumers are demanding a one-stop-shop for all their needs through the lifecycle of these products, leveraging connected devices that automatically schedule product maintenance, predict product failure, and allow the customers to fully realize the value of their purchase, all through a curated digital customer experience.
What's more, e-commerce companies are uniquely positioned to use and experiment with technology in order to improve customer experience and outcomes. For example, e-commerce companies are using technology to expand capabilities, for not just the frictionless selling of products, but also for financing, logistics, warranty, and post-sales support for larger enterprise technology buyers.
2. Supply chain transformation should not be an afterthought
As companies continue to converge across sectors, they will also need to develop significantly different approaches to managing their supply chains.
Indeed, the trend of cross-sector convergence forces companies to coordinate with business partners outside their own industry to ensure successful product development and delivery. Each business ecosystem and industry has its own structure, technology portfolio, and operational infrastructure, making it vital for companies to restructure their supply chain management processes to meet the needs of their cross-sector business efforts.
In order for companies to build and maintain brand loyalty among customers, they will need to identify opportunities to continuously improve last-mile delivery, which is currently both the most inefficient process in the supply chain, and the part most visible to buyers.
As companies, products, and services increase in technical complexity to meet the demands of consumers and the market, supply chains are becoming increasingly global and complex. In order to compete, companies must transform their supply chains and begin to leverage new technologies that enable more sophisticated global capabilities.
3. Sourcing talent across sectors is imperative
In the past, companies sourced talent from their own industry. However, this has fundamentally changed as we see an increasing trend of convergence across sectors.
Now, more companies are looking to recruit top talent from industries that might converge with their own. For example, the metaverse will be far more expansive than current gaming environments, requiring gaming companies to not only shift their operational models, but also invest in additional skills sets. In fact, a recent EY study found that the gaming sector will need to attract talent with a background in data analytics and cybersecurity to help protect personal information from cyber criminals in the metaverse.
Companies in the industrial sector are now positioning themselves as digital companies/ platform companies. For example, we now see traditionally non-digital companies shifting their corporate culture to embrace more innovation and attract and develop the required talent.
The result is in the last few years these companies have been heavily investing in developing the workforce of the future by hiring product managers and building out their digital resources. This shift has enabled companies to cultivate resources to shift their traditional corporate culture to one more focused on innovation and technologies.
As companies continue to navigate economic uncertainty and disruption, tech companies can and should consider opportunities to shift their current strategies to improve and invest in customer engagement, supply change management and talent recruitment to remain competitive in today's environment and to future-proof their businesses.
The views expressed in this article are those of the author and do not necessarily reflect the views of Ernst & Young LLP or other members of the global EY organization.
Never Miss a Beat: Get a snapshot of the issues affecting the IT industry straight to your inbox.
You May Also Like
---