How IT Investments Will Shape Future of Work
How IT Investments Will Shape Future of Work
Organizations must reimagine their IT infrastructure, processes, and operations to successfully navigate the hybrid work reset and ensure their workers are secure for years to come.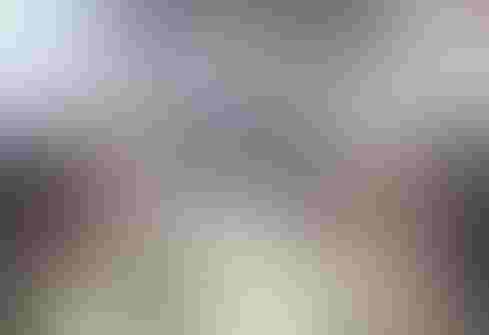 Mediteraneo via Adobe Stock
As we continue to emerge from the pandemic, organizations are facing a new reality: the rise of the hybrid worker. With some employees returning to the office while others remain remote, a new form of office-first hybrid worker is poised to emerge in 2023 and beyond.
The hybrid reset needed to accommodate these workers will require companies to reimagine their infrastructure, processes, and operations. Navigating this new landscape may be challenging for many organizations, but there are solutions. Smart investments in key areas will be needed to set organizations up for success as they adapt to the shifting nature of hybrid work for years to come.
Reimagining IT Infrastructure
At the heart of the hybrid work reset is the need to reimagine and overhaul IT infrastructure. With a hybrid workforce, organizations need to ensure that their employees have the tools and technology they need to be productive, whether they're in the office or working remotely.
This requires getting away from a binary approach to infrastructure models, either all on-premises or all cloud. The new reality is that, to support hybrid work, we must think holistically about hybrid IT across the board: from infrastructure, to identities, to workspaces, even to hybrid endpoint device experiences. Organizations also need to prioritize the security of their data and networks as remote work becomes more prevalent.
One solution to this is to adopt a zero-trust security approach, which ensures that no user or device is automatically trusted. Instead, access to data and applications can be granted on a case-by-case basis. This approach can be especially important in a hybrid work environment, where employees may be accessing sensitive data from different locations and devices. Also, a zero-trust approach can help to prevent data breaches, which can be costly and damaging to an organization's reputation.
Understanding the Evolving Nature of Hybrid Workforces
It's important to understand the evolving nature of hybrid workforces and how this affects employees. They will be looking for a more flexible work environment, with the ability to work from home or from the office as needed. They will also be looking for technology that allows them to collaborate with their colleagues, regardless of their physical location.
While many organizations have already deployed a myriad of tools to facilitate remote collaboration and communication, like video conferencing and virtual whiteboards, some have overlooked the integrations surrounding those solutions. For example, is there single sign-on that traverses the unified communications and other applications? Are there common security policies across them? If you're using a virtual desktop solution, are there optimizations to ensure performance? A holistic view of the employee experience is critical to a successful hybrid work environment.
By seeking out solutions that can adapt to the culture of the organization for hybrid work, organizations can improve employee satisfaction and productivity, while attracting and retaining top talent.
Monitoring and Securing Hybrid Work
It's one thing to deliver tools and infrastructure to enable hybrid work. It's another to be able to effectively monitor performance and security for hybrid workers. When your "corporate network" includes internet and residential ISPs, all of a sudden the situation gets much more complex.
Operationalizing remote work means choosing solutions that can contribute to the visibility of the end-to-end path, from user behavior to endpoint to access layer to application and infrastructure. Look for tools that provide not just raw data, but also insights into whether the data indicate a good, mediocre, or poor experience.
Similarly, it is increasingly difficult to use just endpoint and network security to address the many risks of hybrid work. Behavioral insights, which indicate whether the user is doing "normal" or "unusual" activities, enable much more specific responses while not inhibiting the end user experience or productivity.
Final Thoughts
In addition to the benefits for organizations, the hybrid work reset also has significant advantages for employees. Hybrid work arrangements provide greater flexibility and work-life balance, while also reducing commute times and costs. They also provide access to a wider range of job opportunities, as location is no longer a barrier to employment.
However, there are also challenges to navigate; particularly, maintaining company culture and ensuring equal opportunities for remote and in-office workers. It is important for organizations to stay connected with their employees regardless of their physical location, and to create policies and practices that promote inclusivity.
The future of work is hybrid. Organizations that embrace this new reality will be best positioned to succeed in the years to come. By overhauling their IT infrastructure, understanding the evolving nature of hybrid workforces, and accommodating IT innovation for hybrid workers, organizations can set themselves up for success in this new era of work.
Never Miss a Beat: Get a snapshot of the issues affecting the IT industry straight to your inbox.
You May Also Like
---