How IT Leaders Can Attract and Retain the Right Talent
How IT Leaders Can Attract and Retain the Right Talent
By applying these best practices, you can bring on talent that keeps pace with innovation, shifting customer needs, and new technologies.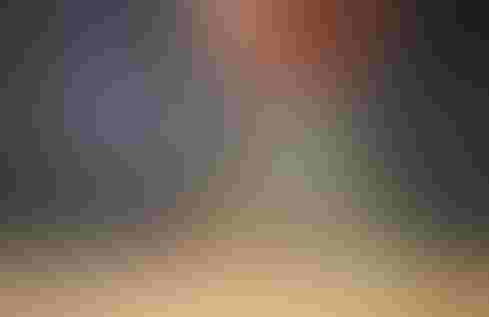 Image: tomertu - stockadobe.com
It's no secret that the US is currently facing a massive technology talent shortage. As this Wall Street Journal article notes, tech leaders and recruiters alike increasingly feel the pressure to stay competitive, some even going so far as to offer perks like six-figure bonuses and the ability to work from anywhere they want. Hiring tech talent is a massive pain point across many organizations, and it's at the top of most IT leaders' to-do lists.
Aside from outsized perks, what can organizations do to address the talent shortage? The key lies in looking for talent in new places and uncovering ways to connect with and inspire candidates before, during and after the interview process. Here are five ways to identify, hire, and retain the right team.
1. Partner with schools
If you're not already doing so, build relationships with schools and make it a priority to partner with them to fuel student interest in your company. Current students are the future of your business, so working with universities early and often can both grow and keep your talent pool specialized.
Many schools have begun implementing programs to directly address the shortage of technology talent, including degree programs in industries like cybersecurity and cloud. MIT, for example, among many others, now offers programs that match specific business needs like "Ethics of AI" and "Modeling and Optimization for Machine Learning." Some cloud providers are teaming up with schools to offer programs and specialized degrees, and we have also seen great success in partnering with universities to sponsor research in engineering departments.
2. Look to untapped pools of talent
Beyond looking to recent graduates, consider untapped pools of talent to diversify your workforce. While often overlooked because of "lack of relevant technical experience," veterans offer skills that could greatly impact your existing teams, including strong leadership, productivity and decision-making capabilities. We can look to companies like Salesforce for inspiration: Its veteran program Vetforce connects the military community with open IT positions.
Another pool of talent often left behind are those who have taken time off and want to restart their careers, including parents with new children or those who had to care for a loved one in a time of need. For example, we partnered with Path Forward to offer returnship programs. These programs help professionals with five or more years of work experience, and who have been out of the paid workforce for a minimum of two years, to bridge their transition back into the workforce. We have found excellent, talented employees through this channel.
3. Ask the right questions
Once you have a candidate in mind, ask the right interview questions to determine their potential fit on your team. My favorite interview question is "What isn't on your resume that you'd like to share?" A resume tells you the WHAT you did. But it doesn't tell you HOW you did it. These stories often provide the most critical insight into a candidate. I want to hear how a candidate has overcome adversity and what they learned from their challenges. I prize candidates' perseverance and determination rather than a list of accomplishments or schools they went to. Tell me what you did with what you had. With the technology industry changing at a rapid pace, we need candidates who are comfortable being uncomfortable in the name of positive change.
4. Think beyond money with the job offer
If you think you can entice today's talent pool just with compensation, think again. Career growth opportunities now rank as the most important factor when looking for a new job. Offering plenty of opportunities for employee training and growth will not only entice potential candidates, but it will also keep current employees on board. We offer an array of training and certification programs so our employees can build marketable skills in enterprise cloud technology. These programs should be all about choice, enabling employees to design the mix of in-person, online, or video training that meet them wherever they work today. Large, high-growth companies can also offer candidates the ability to easily move between different teams at the company, learn from new groups and cross-pollinate ideas.
5. Simplify redundant tasks
Identifying areas where a company can simplify to boost productivity can be an equally important step to the above. For example, automating existing, repetitive IT tasks can help free up time to focus on more innovative, creative projects. At our company, we're using the power of machine learning (ML) and natural language processing to augment our IT helpdesk and customer support services. Using ML technologies, more than 30% of all service requests are automatically resolved, freeing up both time and budget for value-creating activities.
When it comes to hiring and retaining the best talent, it can feel like you're in a losing race against a continually changing technology environment. But by keeping these best practices in mind, you can bring on talent that keeps pace with innovation, shifting customer needs, and new technologies.

David Sangster is the Chief Operating Officer at Nutanix, where he oversees all aspects of SaaS Engineering, Manufacturing and Customer Support. Sangster brings more than 20 years of product development, manufacturing and operations experience to the company. Most recently, he was the VP of Manufacturing Technology at EMC. Prior to EMC, he was VP of Operations at Data Domain (acquired by EMC in 2009) where he built out the manufacturing and supply chain capabilities to scale the company through a successful IPO in 2007.
Never Miss a Beat: Get a snapshot of the issues affecting the IT industry straight to your inbox.
You May Also Like
---