How Microsoft Surface Pro Won Me Over
How Microsoft Surface Pro Won Me Over
How I learned to stop worrying and love Windows 8.1 and the Surface Pro.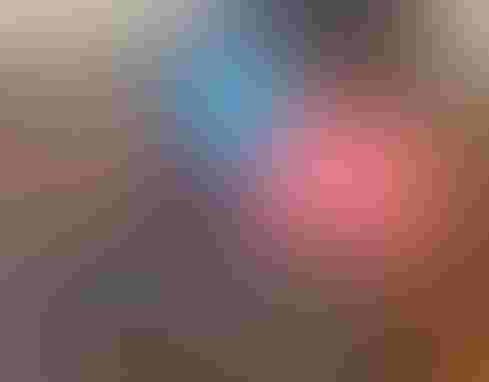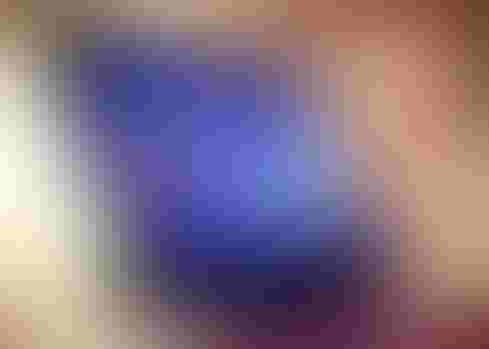 10 Windows Tablets, Laptops Under $200: Holiday Steals
10 Windows Tablets, Laptops Under $200: Holiday Steals (Click image for larger view and slideshow.)
My six-year-old laptop is dead.
But don't cry for me, Argentina. My precious data is stored in Dropbox and Microsoft OneDrive clouds, so it's a small jump to new hardware.
I don't have the patience to figure out the many things wrong with my Windows 7 Toshiba, circa 2008 (with humble beginnings as a Vista machine). It's painfully slow, and it freezes up whenever I try to open a browser. To that I say, good night.
[The Surface line is here to stay. But are changes coming to Microsoft's device strategy? Read Surface Pro's Future: 5 Facts.]
But what do I do now? Should I throw down $1,000 for a MacBook Air? Nah. I'm leaning toward an affordable Windows 8.1 Ultrabook...
Oh, wait, what's that on my shelf? Is that a first-generation Surface Pro eval unit hanging around? Maybe I will try that in a pinch.
I'd been tinkering with this Surface Pro off and on -- I set up tiles on the Start screen, added browser favorites on the desktop side, learned my way around all the settings, and even did a video review. My early interactions with Windows 8 and Surface were a bit frustrating. The forced effort to be a tablet and laptop in one device puzzled me and other consumers and IT pros. But I resisted it as my primary device mainly because my stuff was on my old Toshiba, and Windows 7 was good enough.
Well, not anymore. My neglected Surface Pro now has a starring role in my life, along with accessories like a Bluetooth mouse, keyboard covers, and a monitor cable. And I'm taking to the Surface Pro like a duck to water.
I'm also eating a piece of humble pie. I've been critical of Windows 8 and Surface both here at InformationWeek and at my previous job -- and with good reason. The split personality of the OS's desktop mode and touchscreen mode is awkward to navigate at first. The original Surface Pro was boldly overpriced ($1,120 for the 128GB version when adding the $120 keyboard cover). Prices for the new Surface Pro 3 are roughly the same, but at least the Pro 3 is lighter, and has a bigger screen and a more adjustable kickstand. It still seems petty that Microsoft charges $120 extra for a keyboard cover. But I digress.
The negative Windows 8 reviews are well known at this point, and sluggish Surface sales remain to this day, though Windows 8.1 device sales have risen this fall.
One of my main criticisms was that Surface Pro/Windows 8 tries to solve too many problems at once. But the patient user will see past this flaw when he or she sets up shop. I personally use the desktop mode most of the time, and, thanks to a quick and free upgrade to Windows 8.1, I can now boot directly to the desktop. I still jump back and forth between the desktop and touch tiles for Gmail, Twitter, or plain-old web browsing. Living within touch apps and a traditional desktop on the same machine can be disorienting, but once you get used to it, things just sort of... blend.
Speed is also a huge plus. The lightning-fast boot-up and boot-down times are not what I'm used to with a laptop. Web pages and touch apps load instantly, which is refreshing.
My interaction with Office 365 has also been positive. I purchased a year-long subscription for Office 365 Personal for $69.99, which gives you automatic upgrades to the latest versions of Word, Excel, etc., along with 1 TB of OneDrive cloud storage (one terabyte!), the ability to save docs directly to OneDrive, and additional access to Office docs on one smartphone and one tablet using the Office Mobile app. It was a kick to save a Word doc to OneDrive on the Surface Pro and edit it with full Word capabilities on my Android phone 30 seconds later.
OK, I'm sounding dangerously like a Microsoft commercial. So let me just say that Windows 8 and Surface Pro are still a clumsy attempt at a one-size-fits-all user interface, but they will reward the adaptable user who's comfortable jumping from web browser to mobile app and from touchscreen to mouse. There's enough in the toolbox here to satisfy most users. It took a dying laptop for me to learn this, but I'm glad I did.
So, knowing what I know now, would I buy the Surface Pro 3 over the comparably priced MacBook Air? Yes. But include a damn keyboard cover, will ya?
Apply now for the 2015 InformationWeek Elite 100, which recognizes the most innovative users of technology to advance a company's business goals. Winners will be recognized at the InformationWeek Conference, April 27-28, 2015, at the Mandalay Bay in Las Vegas. Application period ends Jan. 16, 2015.
Never Miss a Beat: Get a snapshot of the issues affecting the IT industry straight to your inbox.
You May Also Like
---