How RPA Can Help Your Enterprise Save Money
How RPA Can Help Your Enterprise Save Money
Robotic process automation promises to streamline an array of routine business tasks. Here's what you need to know about this transformational technology.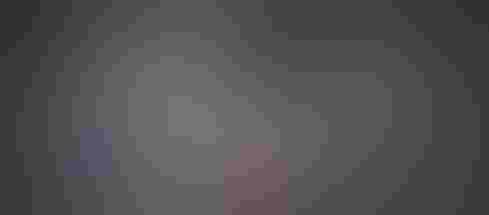 Image: Andranik - stock.adobe.com
Don't let the name fool you. Robotic process automation (RPA) isn't related in any way to physical robots. The technology does, on the other hand, have everything to do with automating manual, rule-based, and other repetitive business activities.
An RPA software robot never sleeps and makes no mistakes. For enterprises in a wide range of fields, particularly financial services and healthcare, RPA has emerged to become a highly attractive, low-cost IT initiative.
RPA software automatically performs routine, repetitive, and primarily transactional tasks. "It moves physical work into machines that can run 24/7 error-free," explained Monika Wilczak, EY Consulting's artificial intelligence executive director. Since RPA is rules-based and deterministic, it tends to be most impactful when assigned to high-volume and standardized, mature processes. "RPA's primary objective is to streamline and optimize processes with benefits of enhancing productivity, accelerating cycle times, decreasing costs, improving operational efficacy, and improving quality," she noted.
Monica Wilczak, EY Consulting
RPA also allows adopters to interconnect diverse business systems that were never designed to interface with each other. "This can be extended to business processes that rely on paper or on voice," said Ken Weilerstein, an independent analyst with The Analyst Syndicate and a former Gartner vice president of research. RPA also allows enterprises to extend and modify business system functionality without committing to a costly and time-consuming redesign. "When companies need to scale-up rapidly, RPA can automate manual work processes more speedily and at lower cost than by hiring and training new workers or outsourcing the work," he explained.
Nearly 30% of human effort in document management and processing is repetitive, tedious, and able to be stripped down to easy to follow steps that are easy to automate, said Sridhar Tayur, a professor of operations management at Carnegie Mellon University's Tepper School of Business. "RPA has been around long enough that it is matured for mass-adoption."

Ken Weilerstein, The Analyst Syndicate
The market
RPA applications cut across industries, world regions, and public and private sectors. Typical adopters include finance, procurement, sales, customer service and human resources departments. "The benefit is greatest for [departments] with complex processes or numerous business systems," Weilerstein said.
Given its potential to boost productivity and cut costs, it's not surprising that RPA software sales are booming. "The RPA market now consists of over 200 companies," reported Craig Le Clair, a vice president and principal analyst at technology research firm Forrester. "Leading tech companies, such as Microsoft, SAP, and recently, IBM have bought in," he noted.
Craig Le Clair, Forrester
Large software companies are likely to continue scooping up RPA providers. "Customers want RPA, and this is a way for providers of business systems, such as ERP and CRM [tools], to retain customer wallet share," Weilerstein said. "It also protects them from being sidelined out when customers take on RPA projects."
Attractive attributes
Automation tools like RPA are especially valuable in times of crisis, such as the current COVID-19 pandemic. "Many companies have accelerated automation investments to make systems more resilient, eliminating application and infrastructure bottlenecks, and freeing up human resources to focus on higher priority issues," said Manish Sharma, group chief executive of managed services firm Accenture Operations.

Manish Sharma, Accenture Operations
"If employees are not going to be in a shared office [or] going back to a physical office but working from home, then it's even better to have the end-to-end process mapped out, streamlined, and automated," Tayur added.
RPA is best suited for automating work that's measurable, repeatable, predictable and transactional, Sharma said. "When automation enables humans to deliver the highest level of strategic value, that is the future of work."
RPA can also be augmented with other emerging technologies, such as cognitive automation, which adds intelligence to robotic processes, taking repetitive activities to even higher performance and accuracy levels. "Intelligent automation applications are ... transformational, focused on business performance using a more holistic approach," Wilczak said.

Sridhar Tayur, Tepper School
Irrational enthusiasm?
While there's little doubt that RPA is an effective technology, there's also growing concern that the market may be overheating. "Some leaders suspect that business gains have been overstated and support costs understated," Le Clair said. He noted that 25% of the enterprises contacted by Forrester questioned the ROI of their initial investments. "Generally, enterprises underestimated the staff they would need to support RPA," he explained. Many organizations, for instance, failed to factor in the expansion of strike teams or centers of excellence (CoEs) required to make RPA governable and a solid business investment. "Costs to maintain code, wrestle with errors, adjust bots for changing applications, and manage operations also exceeded expectations," Le Clair added. On average, bot utilization averaged less than 25%.
Who's buying?

Organizations should take a system-wide view before implementing RPA, Wilczak recommended. "It's key to build an RPA strategy, one aligned with business strategy and that considers robotics as a component of a transformation program rather than a collection of automations applied to fragmented use cases," she explained. "It's also key to make sure the program is business-led and not IT-led and be ready with the business case showing quantified benefits to be achieved."
Organizations can quantify planned RPA savings by creating a detailed cost overview of the business processes designated for automation. "They have to look at the opportunity not just through the lens of the task, but by considering an end-to-end process and then calculating potential savings that can be achieved with automation by quantifying them against the cost of humans," Wilczak said. "It's about thinking holistically about the technology, business, culture, people, and change management," she concluded.
For more about RPA in the enterprise check out these recent articles:
Enterprise Guide to Robotic Process Automation
 Automating and Educating Business Processes with RPA, AI and ML
 3 Steps for Deploying Robotic Process Automation
Never Miss a Beat: Get a snapshot of the issues affecting the IT industry straight to your inbox.
You May Also Like
---