How to Assess Digital Transformation Efforts
How to Assess Digital Transformation Efforts
Not all organizations are succeeding with their digital transformation efforts. For one thing, the focus of their success metrics may be too narrow.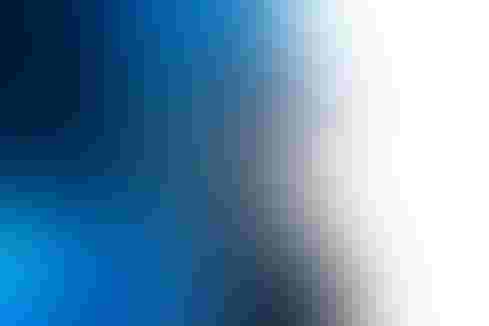 Image: Timestopper - stock.adobe.com
The operative word in digital transformation is "transformation," not digital, which at least partially explains the concept's successes and failures. If your company emphasizes digital at the expense of transformation, it may be overly focused on technology. If your company emphasizes transformation, it is more likely to address the cultural and technological aspects of digital transformation.
The different approaches use different sets of success metrics. Specifically, while one company may narrowly focus on metrics related to cloud migration or DevOps, the other measures success based on business objectives.
"Digital transformation is almost a bit of a bad name because it encourages people to buy digital products and tools as opposed to reconstructing their businesses," said Mimi Brooks, CEO of Logical Design Solutions (LDS), a consulting firm that designs digital solutions for global enterprises. "There are still a lot of [organizations] that think becoming a digital business is about buying the digital platforms and tools that everybody else has, so I think we've got a bit of an idea problem there."
Assessment should be continuous
One thing that differentiates today's digital businesses from traditional companies is time. In the digital world, everything happens at an accelerated rate and to keep pace, businesses must evolve from periodic processes and mindsets to continuous processes and mindsets. For the past couple of decades, software development teams have been moving along a continuum of Agile, DevOps, and continuous integration and continuous delivery in a constant quest to deliver value to customers at an ever-accelerating rate. The problem with digital transformation efforts is that the continuous process mindset has not yet bubbled up and across non-digital native companies in many cases.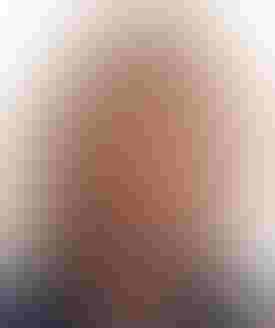 Mimi Brooks
"The business side of the house has to be as aligned around [Agile and DevOps] because they're going to have to create roadmaps and requirements that can be turned into user stories that keep an engineering team delivering high velocity," said Mike Cowden, president of digital transformation and software development enablement consulting company Slalom Build. "It's a complete organizational mindset that has to take place in order for digital transformation to even happen. "
While digital natives have had the luxury of starting with a clean slate, traditional companies have to overcome the mentality of assessment, planning, execution, and evaluation as events versus continuous processes.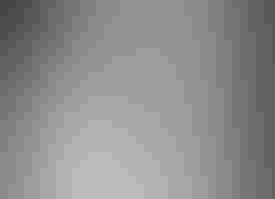 Mike Cowden
"To assess whether the digital transformation plans are really having the impact, you have to have a strategy that is more transformational than incremental," said LDS's Brooks. "I think one of the reasons that assessment isn't happening enough is because the strategies haven't laid out the degree of transformation that's really required to achieve the results we're looking for. I also think there are insufficient business strategies to go with the digital transformation strategies. "
Some organizations also approach innovation on a project basis, rather than mimicking the unicorns that approach innovation as a continuous process and ethos.
"When executives think about digital transformation this way, they make plans that focus on the how and the what rather than the why, thus under-prescribing and devaluing the journey long-term," said Scott Snyder, partner of Innovation and Digital at global executive search firm Heidrick & Struggles. "Digital is the new normal and requires continual reinvention and running at two speeds to thrive in the future."
How to decide what to measure
Metrics should be traceable back to business goals because in the absence of alignment, companies run the risk of achieving success that is not strategic. Examples include quantifying the level of cloud migration in the absence of context or providing employees with incentives that do not align with business objectives (in this case, digital transformation objectives).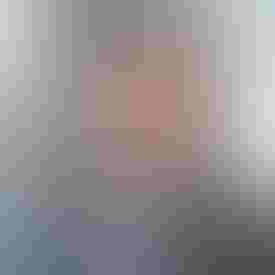 Scott Snyder
According to Slalom Build's Cowden, companies view digital transformation in three different ways:
Better understand customers and improve customer relationships

Change the way the company does business
"Public Storage changed the way it thinks about storage. They're trying to create an Airbnb model so you can rent a storage space for the weekend," said Cowden. "Ford Motor Company [is] trying to be the platform for autonomous vehicles and less about making cars."
LDS's Brooks articulated a maturity model that involves assessment along several dimensions of business strategy and business design.
"Business strategy and business design ask whether or not our digital projects are aligned to our business priorities and whether the business is being designed from the top-down as we imagine the business we're trying to become," said Brooks. "Organizational transformation includes things like leadership readiness and the redesign of work. The second dimension is organizational capabilities and practices where we behave like a digital-first organization. Another we would look for would be the maturity of customer experiences and worker experiences."
Experimentation is a critical element
Organizations on a digital transformation journey can't flip a switch and succeed, nor can they lay out a rigid five or 10-year plan that they execute blindly. Instead, they have to have a vision and execute against that, knowing that forces inside and outside their control will force them to pivot along the way.
"Digital natives experiment all the time with new technology and new ideas, but they don't dwell on it. They don't think that one piece of digital technology is going to reimagine the business without the context of what the business is trying to achieve," said LDS's Brooks.
Governance is also necessary to ensure that organizations are making good use of time, money and resources as opposed to rushing to implement drones or deep learning because the new capability appears to provide a competitive advantage.
"You have to have a highly-aligned leadership team that is going to execute against this transformation vision and drive that down throughout the organization," said Slalom Build's Cowden. "You [have to] view your operating foundation as a strategic advantage, [including] the data and the access to data, the technology, the governance, the security, the organizational foundation. Everybody has to view that as a strategic advantage to make it work. "
Andrew Alpert, managing director at management consulting firm Pace Harmon said his company sees many organizations trying to get to the ultimate end-state in their transformation but not taking a measured approach with stops along the journey.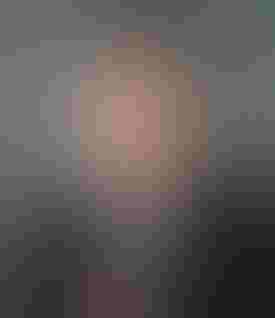 Andrew Alpert
''More companies should consider a crawl-walk-run phased approach to ensure meaningful outputs along the path but still allow for agile changes to business needs," said Alpert. "Companies that are new to digital transformation will learn exponentially from initial deployments to better inform future needs."
Have an insurgent mindset
Slalom Build surveyed nearly 2,000 high-growth companies to better understand the components of high-growth. One factor was having an insurgent mindset. The disruptors have it. Other companies can have it too, if they encourage innovation at all levels in the organization.
"It's completely rethinking the way you've gone to market before. A common way you can do that is to look outside your industry and see what they're doing," said Slalom Build's Cowden. "Uber disrupted the taxi industry, Airbnb disrupted the hotel industry. What should have the incumbents have seen? Applying those indicators to your own industry may enable you to become the disruptor versus the disrupted."
Proceed carefully, though, because attempting to change too much too fast tends to backfire, especially when technology change is accelerating and the cultural aspects have not been addressed.
"You have to have that Agile/DevOps mindset and that culture in the organization before you implement a technology. You don't want to just decide you're going to turn your entire storage company into an Airbnb model," said Cowden. "You have to do proof of concepts. Pick one area such as one segment or storage location and see how it develops and then make rapid changes. Agile is you have an MVP, you adjust, you reprioritize and you don't sign up for a 10-year program to convert every single unit into this Airbnb model."
Digital transformation necessarily involves continuous assessment to work.
"Organizations often fail to place enough emphasis on the ongoing assessment of the factors driving their digital transformation journey," said Heidrick & Struggles' Snyder. "They approach digital transformation as a project rather than a shift in mindset and way of working. This requires ongoing measurement not just around the deployment of new technology and digital capabilities, but also measuring progress on creating a culture that can easily adapt to new digital innovations and 'digital dexterity' at the leadership and organizational level."
Status quo is the true enemy
As part of the transformation, organizations need to provide an environment in which employees can continually learn and develop new skills. In today's war for top tech talent, the winners of digital transformation will be the ones that are fostering innovative work environments, which is an oft-overlooked success element.
"In today's environment, businesses can no longer claim success based solely on their bottom line. Talent and people are the center of a company's successful digital transformation to future-proof the business," said Snyder. "In Goliath's Revenge, we call these 'business modelers' who can map the business dynamically to prove value to investors and stakeholders in new ways. Business modelers can help assess whether a company is implementing its digital transformation efforts in lasting, effective ways."
CEOs and the entire leadership team must be able look ahead to connect digital trends with their business or function, execute on digital initiatives to drive near-term value and enable innovation with digital and data to drive new ways of working. Snyder added that CEOs must also manage expectations and create an environment where risk is not seen as the enemy since status quo is the true enemy.
Bottom line
Digital transformation assessment and evaluation have cultural and technological components, all of which should driven by business objectives. These days, the effectiveness of business models and business operations depends on technological prowess, but technology alone cannot affect a successful digital transformation, which is why technology-related metrics alone are not enough.
Want to know more about digital transformation? Check out these recent articles:
Is Bucking the Trend Key to Digital Transformation?
How to Gain Business-Changing IoT Insights
IT Organizations at Crossroads on Digital Transformation
Never Miss a Beat: Get a snapshot of the issues affecting the IT industry straight to your inbox.
You May Also Like
---