How to Evaluate an IT Job Candidate as a Coach Would
How to Evaluate an IT Job Candidate as a Coach Would
To create a winning IT team, it pays to treat job candidates like potential prospects for a sports franchise.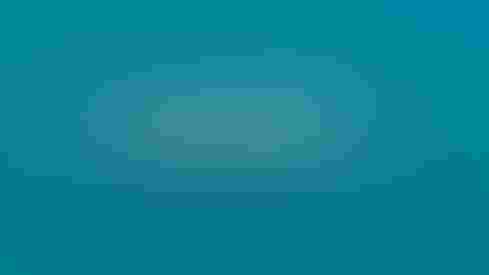 Image: Aerial Drone - stock.adobe.com
Many IT managers describe their staff as a team. When things are going well, such managers are likely to declare they're on "a winning streak." Similarly, a staff member who communicates well and completes tasks reliably and without complaint is said to be "a team player."
The staff-as-a-team metaphor also comes into play when screening IT job candidates. Talent identification and development hold many similarities whether we are talking about athletics, academics or technology teams, observes Ryan Sutton, a district president for human resources consulting firm Robert Half Technology. "Recruiting for an open position is just like recruiting for any team sport -- you are both looking to acquire a specialized skill and strengthen your overall team," he explains. "Whether those skills are a great pitcher or expertise in DevOps, you're ultimately searching for the 'best athlete' who will work well with the rest of the group to achieve success."

Ryan Sutton, Robert Half
Skills assessment
Possessing a solid skill set is as necessary for an IT hire as it is for a sports team rookie. Mike McKee, a National Hockey League defenseman for the former Quebec Nordiques from 1992 to 1995, now CEO of ObserveIT, an insider threat management company, says he operates by the motto: "Hire slowly, fire quickly". "You can't rush the process, as a poor hire will put stress on your other employees and increase the risk of turnover," he notes.
To form a winning team, McKee says he actually tries to discourage candidates from seeking the open post by being fully transparent about the job's requirements. "If they still come back, you know they have the persistence to get the job done," he explains. "This ensures the employee is the right fit for the company, creating the cohesive team that I desire to maintain."

Mike McKee, ObserveIT
Analyzing the track record
Studying a job applicant's resume is analogous to a sports team's general manager analyzing an athlete's career statistics. "Look through the resume to figure out what projects you want to know more about," Sutton advises. Then, in the interview, dive a little deeper by asking the applicant about past challenges and how they were overcome. "This can help you validate any 'stats' included on their resume," he notes. Above all, avoid asking a candidate to reiterate facts already included in the resume. "Engage the recruit by having a deeper, more meaningful conversation about their career and development objectives," Sutton says.
Jim Miller, delivery director for agile software development firm Nexient, and head coach of the men's lacrosse team at Eastern Michigan University, pays close attention to what candidates have to say about former colleagues and previous jobs. "If they talk negatively about them, that's a red flag," he states. Another tipoff is when the applicant makes himself or herself the hero of every story. "I expect people to show off a bit in an interview, but if you didn't ever carry the water in the past I suspect you won't do it for me," he says.
Looking for team players
It's important to find candidates who are likely to blend well into the existing IT team. "As a former NHL defenseman, I have come to understand the importance of surrounding yourself with a team of all-stars focused on one common goal," McKee says. "During interviews, I am sure to always ask about experiences working on teams ... and to give the candidate an opportunity to showcase his or her collaborative skills."

Jim Miller, Nexient
During post-game interviews, great players and leaders will talk about their team as a whole: what they did well and what they need to work on, rather than focusing on themselves or pointing fingers at teammates. "This is exactly how you can tell if a candidate will be a great team player," Sutton recommends. "You should also introduce the candidate to a few team members who can help you determine if the candidate will mesh well with your team," he says.
Playing to win
Projecting a positive, winning outlook is a key attribute in successful athletes and IT professionals. Defeat can be easily identified in a person's attitude, McKee says. "I look for a candidate that comes into the room confident, with a positive, can-do attitude and eager to meet everyone," he explains. "If they're more closed off, it will ultimately hinder collaboration and team growth."
It's easy to spot poor losers in a tryout, Miller notes. "They're the ones banging themselves on the head and getting down on themselves when they make a mistake." It's a little harder, however, to detect [those] losers in job interviews. "You sometimes get useful information asking about tough situations they've experienced," he says. The best insight, he notes, comes from watching candidates react to tough problems presented on a whiteboard. "Some people lose their composure," Miller says. The good candidates take difficulty in stride asking probing questions and trying to find a way through to the solution. "Most of the time, I care less whether they get the right answer than if they have the right attitude."
For more on IT staffing and careers, check out these recent InformationWeek articles.
How to Land a Job in Cloud Computing
How to Hire Reliable Remote Tech Talent
Never Miss a Beat: Get a snapshot of the issues affecting the IT industry straight to your inbox.
You May Also Like
---