How to Hire Reliable Remote Tech Talent
How to Hire Reliable Remote Tech Talent
If your company is considering hiring remote IT workers, these five tips may help guide you to success.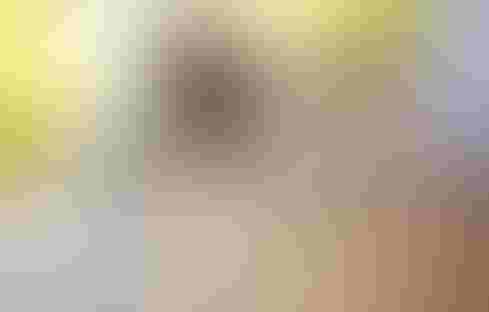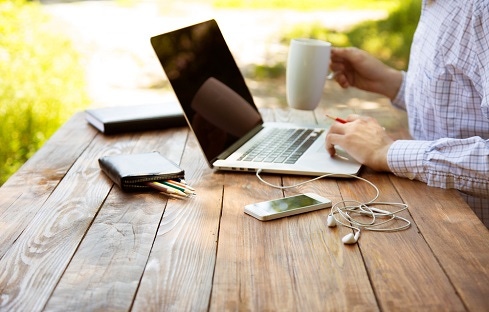 If you're ready to hire more tech talent at your company, the path to success may involve looking for remote workers. Advancements in technology help employees get things done anywhere with an internet connection.
Buffer's State of Remote Work 2019 report was based on a survey of nearly 2,500 remote workers and found that tech roles are among the most common jobs they hold. More specifically, 38% of participants said they worked in software, and 18% fell into a category called IT and services.
Moreover, 69% of overall survey respondents said they work as remote employees, and 22% classified themselves as freelancers or self-employed. The information from the Buffer survey should reinforce that many tech professionals work remotely and that it's not far-fetched to hire some of them at your company.
Hiring a team member you may never meet face to face undoubtedly has challenges. Here are some things you should do to increase favorable outcomes when interviewing remote workers or deciding to bring them on board.
1. Consider carrying out screening tests
When interviewing people for some jobs, the process is to review resumes and invite the most qualified candidates to interviews. However, when looking for tech talent -- remote or otherwise  -- it's increasingly common to ask people to take relevant assessments. For example, developers commonly receive coding tests.
Providing a test to some candidates could be an excellent way to verify if someone has the skills outlined on their resume. Case in point, Zapier assesses job candidates based on each open position's unique technical requirements: "Zapier has several roles with varying levels of technical needs," says J T Haskell, director of recruiting at Zapier. "Each position has a unique evaluation process that includes interview questions and a skills assessment."
"Some positions have skills assessments [where] our team will work in collaboration with the candidate via a video conference," he says. "Other roles, like software engineers, have specific skills assessments to complete on their own time. All of the technical skills assessments evaluate technical competency while simulating working in our remote environment. The assessments also allow us to gauge a candidate's writing ability since that is the primary form of communication at Zapier."
Third-party evaluation companies also offer various kinds of tests. For example, you might insist on background and drug-screening tests. Both of those could give you an idea of a person's reliability, but you should keep in mind that they aren't necessarily indicators of someone's worth to the company.
2. Ask how an applicant would solve a problem
Similar to having applicants complete one or more assessments, it's a good idea to give applicants a problem or project to work on, similar to what they may face in the job they are applying for.
At Automattic, test projects make up a significant part of the hiring process: "We ask candidates to show their skills on a project similar to what they would actually work on," says Cate Huston, an engineering manager at Automattic. "Studies show this is the most accurate predictor of performance, and is a key way to reduce bias."
"At Automattic we do a (paid) trial project, where people work on a real application," Huston says. "It allows us to evaluate their work, and for them to understand whether they will enjoy the kind of work we do, both the technical and social aspects. Not everyone is suited to a distributed work environment. At other companies I have used other techniques, like pair programming exercises, or technical interviews, but the consistent thing is seeing someone's technical work and also some level of conversation around how they think about and approach that work."
3. References
Some human resources professionals consider reference checks mere formalities because, by the time they happen, they're almost sure they want to hire the person. However, you should take reference checks seriously. Ask how the provided reference knows the applicant to ensure everything matches what the candidate told you. Also, describe the duties of the position and specify it's remote.
4. Emphasize that remote workers are crucial parts of your overall team
Although remote work gives people exceptional flexibility, it can also make them feel isolated from on-site workers. According to a study published in 2018, two-thirds of global remote workers aren't engaged with their work. Numerous things could cause that problem, but the research also found that most remote workers felt they'd have better relationships with their team members if more frequent communications happened.
When in meetings with people you may hire as remote workers, highlight how you value them just as much as people who work on-site. Many studies support how remote work boosts productivity. In general, you shouldn't worry that a potential new hire will view the off-site aspect as a reason to slack off. However, discussing how remote workers are important contributors to the organization as a whole should set a high bar.
Do whatever you can to make these employees feel included. Regarding communication, it's ideal to have regular check-ins with remote workers and give them plenty of feedback. Some people who work remotely worry about whether they meet expectations. Keeping in touch can help them get insights for optimal performance.
5. Hire on a temporary basis to start
It may feel that you're taking a big leap to hire a full-time remote worker, especially if doing so for the first time. You might think about hiring remote workers for single projects first. Take that step once you feel confident the person has what it takes to succeed, and you want to give them the chance to prove themselves.
Many remote workers -- especially freelancers -- are used to short-term assignments. Unless you specify in a job listing that it's a full-time opportunity or anything other than something temporary, there's no harm in only hiring a remote worker for a single assignment and taking things from there.
You can use these tips to make sound decisions when thinking about hiring remote workers. Choosing to add these people to the team could benefit your organization in both anticipated and unexpected ways.
Never Miss a Beat: Get a snapshot of the issues affecting the IT industry straight to your inbox.
You May Also Like
---