How to Retain Your Best IT Workers
How to Retain Your Best IT Workers
Here are some proven techniques you can use to keep your most valuable team members on board and energized.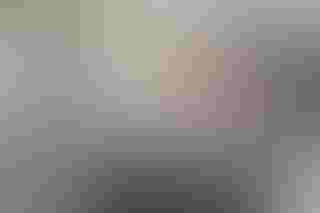 The economy is hot, business is good, and after years of stagnant salaries and stalled careers a growing number of talented IT employees are getting itchy, looking for new and potentially better career opportunities. This trend is placing IT managers in a difficult position, as they look to hold onto their most skilled and reliable team members without blowing their budgets through the data center roof.
"Your most skilled employees know they have options, and they'll seek them out if they're not happy," observed Chuck Densinger, co-founder and chief operating officer at Elicit, a customer science and strategy consulting firm. "Your people aren't one-size-fits-all; they need to be individually talked with and attended to."

John McGee
Retention tactics
IT team members become dissatisfied with their jobs for a number of reasons, and money is only part of the picture. "High salaries and lavish perks in the Bay Area's tech community have been a long-publicized selling point to attract top talent," said John McGee, a senior vice president at SAP North America. "Although employees certainly appreciate these incentives, their values appear to be evolving and the intangible rewards of well-being and stimulating work often outweigh the financial and lifestyle-driven bonuses that once reigned supreme."

Doreyne Douglas
Supporting an upward career trajectory and providing ample job flexibility are also key factors in maintaining employee satisfaction. "This includes benefits, bonuses, philanthropic and volunteer opportunities," observed Garry Gay, human resources vice president at software-defined networking services company Masergy Communications. "Professional development is critical as well: if you invest in your team, they'll invest in you," he added.
"One of the most effective ways an organization can gain ... necessary talent is by offering continued education and certifications," said Maureen Lonergan, director of worldwide training and certification for Amazon Web Services. "We've heard from customers, partners and third-party industry experts that training and certification is important for retaining talent."

Michael Fauscette
Offering employees training and certification opportunities can benefit the entire IT department over time. "As older technologies fade away or move to cloud providers, some skills are becoming obsolete," reported Michael Fauscette, chief research officer at G2 Crowd, a company that offers a peer-to-peer business solutions review platform. "Retraining and developing existing resources could help bridge the talent gaps," he noted.
Building connections
Loyalty thrives when employees feel appreciated. Building personal connections is important, and it's up to IT leaders to prioritize them, McGee asserted. "Celebrating birthdays, anniversaries, college graduations and other big milestones creates a more inspiring and team/family-oriented culture," he explained. "Sometimes, a meaningful 'perk' isn't a salary bonus—although we all know those are welcome, but time off and support for an employee to take a lifelong bucket-list trip can mean the world."

Garry Gay
Such simple, "feel good" engagements may seem like a lost art. "But when you approach employees with sincerity, support and empathy, it makes them feel valued, and it keeps them motivated to do their best work," McGee stated.
You can't keep everyone happy all the time, but you can talk with your employees and listen to what they're saying, noted Joseph Kotlinski, a partner and manager at IT search at talent acquisition firm WinterWyman. "While there may be things you can't do — Beer Fridays, 100% work from home, bring your pet to work — there may be things you can do to make people happier, such as occasional work from home, flexible hours, casual Friday's, etc.," he said. "Ask staff members what they're looking for and work to find a balance."

Joe Kotlinski
Building loyalty from the start
Densinger believes that IT managers should recruit talent in the same way sports teams nurture athletic talent. "Grow them internally, rather than hiring fully-formed talent," he advised. "Build strong technical and business training programs, hire high-potentials and develop them internally." While some of these employees may eventually defect to competitors, many will remain onboard for the long haul. "Overall, you'll have a cadre of talent perfectly suited to your business needs," he noted.
Examining each job candidate's personal background and previous work experience can help an employer spot potentially fickle employees. "Our solution has been to hire military veterans and train them via our engineer-in-training program," reported Doreyne Douglas, vice president of PlanetMagpie IT Consulting. She observed that vets typically "come with discipline, a professional demeanor, and a desire to do good work."

Chuck Densinger
Still, no matter how skilled and reliable a particular team member may be, sometimes it's simply best to let him or her move on to their next job. "The employee's temperament may change if you convince them to stay," Douglas warned. "If the employee clearly wants to take another job, but you hang onto them, they may switch from 'talented and reliable' to 'disengaged and resentful,'" she said. That could damage overall team morale and performance.
The takeway
Given the current tight employment market, with even more potential for expansion, there will be an increasing amount of opportunity for an ever-shrinking hiring pool, Gay observed. "Based on that trend, I don't see the current hiring/retention challenge going away anytime soon."
For more information on trends in the IT workplace, check out these recent articles.
5 Tips for Success: Mother to Daughter, Engineer to Engineer
Continuous Processes Feed the Gig Economy
The Robots are Coming: Safeguard Your Job
Never Miss a Beat: Get a snapshot of the issues affecting the IT industry straight to your inbox.
You May Also Like
---