How to Retain Your IT Talent
How to Retain Your IT Talent
Employee turnover is expensive, and it's a job seeker's market out there. Here's how to hang onto the talent you already have.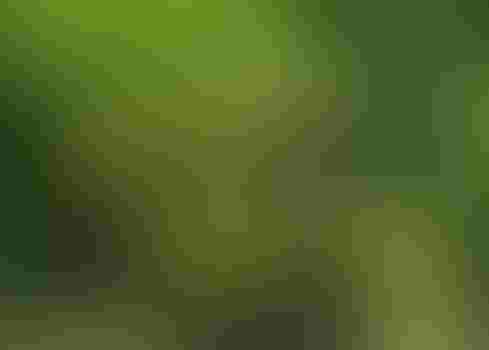 gustavofrazao via Adobe Stock
Entering 2020, US companies were experiencing an average employee turnover rate of 22%, yet only 63% of companies were keeping track of why employees left. This was according to an employee turnover survey presented by iMercer, an employee talent and consulting firm.
The cost to replace an employee can be as high as one and one half to two times that employee's annual salary, or as low as 33% of annual employee salary, depending on whom you have to replace. Considering the tight IT job market and the premiums that companies have to pay to headhunters, losing a key IT contributor is not where most companies want to be -- and yet many find themselves in this position.
Can companies and IT departments afford not to do better?
Why employees leave companies
The four top reasons employees leave companies are the following, according to HR consultant Susan M. Heathfield:
lack of management recognition of their job performance;

inability to see how their work contributes to the business;

strained relationships with co-workers; and

boring and unchanging work.
Heathfield also discusses "bad bosses." In fact, "bad" bosses and managers who tend to overlook employees' need to have their work acknowledged are a major factor in many IT professionals' decisions to leave their companies.
IT pros are "doers." They like to see the projects they're engaged in bring results, and they want to feel that their work is valued. If projects are poorly managed, morale can deteriorate quickly. IT managers, who tend to be more task- than people-oriented, and who are over-burdened with work themselves, often forget the importance of letting employees know that their work is really valued. This can lead to employee attrition.
"I wanted to feel that I was making a difference," said one IT acquaintance I visited with last year. "I wasn't feeling appreciated where I was, so I looked for something else."
This person was explaining why he opted to sign on to a new organization for a job that paid $10,000 less per year than he was already making -- and there's an important lesson here. People need to grow in their skillsets and see purpose in their work. Ultimately, value and purpose are more important than salary to most.
This isn't to say that there aren't individuals who change jobs often and are going for the most salary, but in the end, people want meaning in their work, and they want to be recognized for what they do. Inclusive and open company cultures tend to foster these values, while closed and oppressive environments do not.
Retaining your employees
There are four things that IT leaders can do to improve employee retention.
1. Recognize and appreciate your staff
In an OC Tanner survey of over 200,000 employees and managers, 79% of employees who quit their jobs cited a lack of appreciation as a key reason for leaving, and 65% of North Americans said that they weren't recognized even once over an entire year. As organizations struggle to find a way to cope in an economic slowdown, the simple act of a leader recognizing a person in a meaningful and memorable way is the missing accelerator that can transform the speed and quality of performance," noted Tanner. "But it must be purpose-based recognition. And, it tops the list of things employees say they want most from their employers."
2. Promote an open and collaborative work culture
It seems easy to create an open and collaborative work culture, but in IT it can be a special challenge. This is because the nature of IT work is factual and introspective. It's easy to get buried in a project and forget to communicate status to a workmate -- or to be consumed by planning or budgeting as a CIO and forget to "walk the floor" and visit with staff members.
Those heading up IT can make a conscious effort to improve open communication and engagement by setting an example of personal engagement with staff themselves. When staff members understand IT's strategic direction because the CIO has directly communicated it to them, as well as why they are undertaking certain projects, work becomes purposeful. Team members also benefit if they know that support is available when they need it, and when they know that they can freely go to anyone's office, from the CIO on down. The net result is that people are happier at work, and less likely to leave an inclusive work culture.
3. Invest in your staff
A staple of every performance review should be a career and/or skills development plan for the employee. This plan should address employee professional goals, as well as the natural aptitudes that employees demonstrate on the job. From here, training and mentoring plans for developing employee potential should be defined and followed. Career and skills development plans should be targeted for up-and-coming employees and recent hires, and also for longer-term staff who want to cross train and learn something new. Employees want to know that they have a future with the company. If they see career development support and feel they can move forward, they are less likely to seek an opportunity with someone else.
4. Know why employees leave
Every business process should be one of continuous improvement -- so it is surprising that nearly two-thirds of US companies don't even know why their employees are leaving.
HR exit interviews of departing employees should be conducted and referenced so IT and other business areas can figure out what went wrong when it came to retaining key talent -- and correct it going forward.
What to Read Next:
How to Recruit AI Talent and Keep Them Happy
Becoming a Self-Taught Cybersecurity Pro
From AI to Teamwork: 7 Key Skills for Data Scientists
IT Skills: Top 10 Programming Languages for 2021
Never Miss a Beat: Get a snapshot of the issues affecting the IT industry straight to your inbox.
You May Also Like
---