How You Can Bridge the IT Training Gap
How You Can Bridge the IT Training Gap
The demand for well-trained IT professionals is growing, but quality training options remain elusive.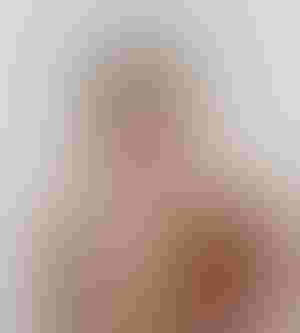 More companies are seeking qualified IT professionals, but the supply of applicants and effective training options for both new hires and existing staff members are limited.
The 2018 State of IT Training Report, recently released by New Horizons Computer Learning Centers, finds that few IT decision-makers believe that sufficient training exists in their organization, exposing a gap between the need for IT training and the quality of training that's available. According to the report, just 11% of respondents believe that their requirements and the training available are "very aligned" (meaning that sufficient training exists for their organization's technology needs). Additionally, only 12% believe that their current IT training strategy is effective.
"There isn't a really good training playbook, you have to help create it," stated Joy Driscoll Durling, CIO at Vivint Smart Home, a smart home services provider. "Depending on the IT strategy, goals should be set at the organizational and employee levels to ensure each team member is maturing and becoming more valuable to their organization."
Room for improvement
Many organizations approach IT training with the wrong attitude, Durling observed. "Don't train to just train, train to unlock new skills that drive your company and IT strategy forward," she noted. "Training comes in many flavors and it's important to be open to untraditional ways to move your IT organization along the maturity curve."

Joy Driscoll Durling
The best way for an organization to improve and increase learning adoption is through gamification (the use of game design techniques in training) and rewarding people who demonstrate learnability, suggested Srikanth Karra, chief human resources officer at Mphasis, an IT services company. "Once people get a taste of the benefits and recognition that learning provides, it becomes a difficult habit to avoid," he added.
"Organizations must ensure they're creating opportunities for staff to get to know the business beyond just their department," noted Timothy Wenhold, chief innovation Officer at Power Home Remodeling, a national home remodeling firm. "When we onboard new hires, we have them spend two weeks shadowing every department, regardless of their level and years of experience," he said. "This gives the staff the direction needed to align their technical training goals so that they match the business' needs."

Ben Jordan
Training options
Ideally, there should always be a mix of different types of training. "The organization may want to carry out some type of assessment prior to the training to understand what areas should be addressed over others," suggested Ben Jordan, a security specialist with cybersecurity firm GreyCastle Security. "After trainings are completed, employees should be given the opportunity to give feedback about the training."
"Whether IT training happens in a classroom, on the computer, on the job, or on your own — internally, externally or a mixture of both — all this matters less than ensuring that training is a reoccurring program and not a one-time, easily forgotten session," commented Thomas LaMonte, a senior analyst with tech research firm GetApp. "Choose the training that best suits your budget, geographic considerations and is personalized to meet your team's needs, but beyond that, doing it and doing it often matters most," he advised.

Srikanth Karra
One of the biggest mistakes IT organizations make is not utilizing internal talent to help mentor and train other team members. "We have found that anyone who has had the opportunity to teach someone else a technical skill benefits from this experience and enhances their own technical skills in the process," Wenhold noted. "The ability to help someone else through training also has the added benefit of increasing developer happiness and helps create a collaborative community."

Tom Wenhold
Outsourcing, on the other hand, offers the opportunity to bring fresh, outside views to training. "Further, outsourcing provides flexibility to deal with temporary spikes in training requirements and capacity constraints," Karra explained.
"The general rule of thumb is to never re-invent the wheel," Durling declared. She recommended using vendors as training partners. "They are experts for a reason, and they have strong core competencies—it's what you're paying them for," she stated. "For example, your marketing, CRM, ERP and most other third-party partners provide certification classes that can be useful for the right team members at the right time."

Thomas Lamonte
Organizations that carry out IT training with a one-size fits all approach are guilty of making the gravest error, LaMonte asserted. "Employees aren't a plate of gingerbread cookies…do we really need to remind ourselves of this?" he asked, noting that the personalization of IT training to individual learning habits is now a necessity. "The only thing worse than no training is training that doesn't resonate and leaves behind half-truths," he added.
Never Miss a Beat: Get a snapshot of the issues affecting the IT industry straight to your inbox.
You May Also Like
---