IBM-Apple Deal Feeds CIO App Ambitions
IBM-Apple Deal Feeds CIO App Ambitions
But do CIOs want Apple-only, ready-made apps? Custom, in-house apps have advantages.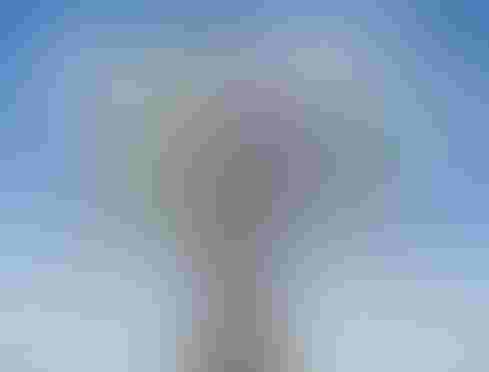 CIOs desperately want to shed IT's reputation for doing only big, hairy, not-quite-right technology projects, and instead be seen as the go-to source of nimble, lightweight, just-what-you-need apps.
The new IBM-Apple deal, announced on July 15, feeds on this IT aspiration. The deal promises to deliver 100 ready-made, enterprise-class smartphone apps tuned to your industry, better enterprise support for iPhones and iPads, and easier Apple device management. It promises IBM's big data analytical depth with iPhone glitz. 
In those areas it touches, the IBM-Apple pact does look like a very big deal that will help CIOs solve certain employees' mobility problems, including their growing thirst for mobile data. For example, CIOs will welcome better enterprise support of Apple products. I've heard many a CIO grumble about Apple's limited support. Whether it's procuring devices or troubleshooting problems, Apple hasn't had its heart in this kind of IT hand-holding. Apple often would point IT organizations to third-party firms. Now it has one very big third-party partner to point to: IBM.
However, the deal speaks only to those problems that fit into a tidy picture of an Apple-centric ecosystem. Mobility for CIOs is a whole lot more complicated, including Android devices, BYOD policies, Internet of Things data, and more. IBM has deep expertise and services across those areas, but the announcement refers four times to the "exclusive" nature of the IBM-Apple deal. CIOs will be looking for assurances that their complex mobile technology environments jibe with the IBM-Apple vision.
[Who loses from this deal? Read Apple-IBM Deal: Trouble For Google, Microsoft.]
IBM's plan to deliver 100 iOS apps this year and next also will appeal to CIOs looking to deliver on this fast-and-efficient vision for IT. But it raises one of the biggest questions I have about mobile strategies: Do CIOs see competitive advantage in such ready-made, single-platform apps, or will they instead do more custom mobile app development? IBM is promising that these apps will solve industry-specific business problems, based on its consulting work in these industries. But custom mobile apps should in theory be easier for IT teams to create in-house (or by tapping a few outside developers) than on-premises, custom-coded client-server apps. The new app mentality -- delivering only and exactly what the business needs, quickly -- could spark a new wave of in-house development, at least for large businesses, and particularly for customer-facing apps.
IBM faces plenty of competition in this purpose-built app market. The company has stayed out of the core enterprise application market, letting the likes of SAP and Oracle build the ERP, CRM, and supply chain systems while IBM gets paid to implement them. Now the action has moved to the edge, and the battle is over whose products will deliver the data generated by those core applications to the employee or customer touchscreen, and whose products will analyze that data. With the Apple deal, IBM gets an impressive new partner to go after that app market, but it still faces the big enterprise software vendors, which want to sell mobile add-ons to their enterprise applications.
For Apple, the IBM deal is a smart move, a clear move by CEO Tim Cook to put Apple in a more business-friendly mode. Much of the first-day analysis contrasted the deal with Steve Jobs's disinterest in enterprise IT. However, Cook's hardly committing heresy. Jobs's attitude toward the enterprise was something like: "You're welcome to buy our products once you realize they're superior." What he wasn't going to do was make accommodations to meet the picayune needs of the enterprise IT buyer, whom he once referred to as "confused" about what people really want from their technology.
The Apple-IBM deal isn't a huge departure from the idea that Apple will build products for people, not for businesses. iOS 8 does include new business-friendly security and management improvements, and those are important. Overall, this deal shows Apple acknowledging that CIOs buying iPhones and iPads have some legit, unmet needs, but it's leaving the heaviest lifting to meet those needs to IBM. That's the right focus for both companies.
InformationWeek's new Must Reads is a compendium of our best recent coverage of the Internet of Things. Find out the way in which an aging workforce will drive progress on the Internet of Things, why the IoT isn't as scary as some folks seem to think, how connected machines will change the supply chain, and more. (Free registration required.)
Never Miss a Beat: Get a snapshot of the issues affecting the IT industry straight to your inbox.
You May Also Like
---