IE's Bad Reputation: Will Microsoft Rebrand?
IE's Bad Reputation: Will Microsoft Rebrand?
Internet Explorer hasn't been able to shake its reputation as a buggy browser because users refuse to upgrade to cleaner versions -- despite their complaints. Microsoft says rebranding is on the table.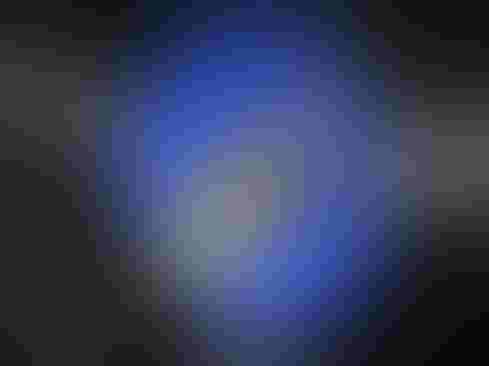 Internet Explorer pinata (image: <a href="https://www.flickr.com/photos/j_aroche/with/3114533455" target="blank">Javier Aroche</a>/Flickr).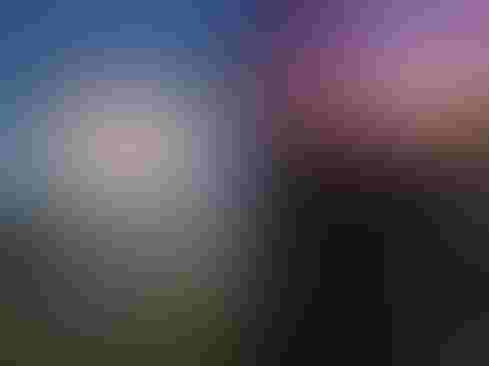 NYC Vs. Vegas: 10 Fun Interop Differences
NYC Vs. Vegas: 10 Fun Interop Differences (Click image for larger view and slideshow.)
Microsoft's last few versions of Internet Explorer have been relatively well received, buoyed partly by the company's increased investment in Web standards and developer support. Nevertheless, IE remains in many ways a tainted brand, with old, buggy, and less-secure versions overshadowing the progress in recent releases.
According to web tracking firm Net Applications, various versions of IE account for around 58% of all PC web traffic -- but only 28% of IE users (and only 16.9% of PC users overall) are using IE 11, the newest version. Over 44% of IE users rely on IE 8 or earlier. Compared to IE, rival browser Chrome has achieved almost double the market share growth over the last year.
Microsoft's IE team, then, faces a problem: Older, more proprietary versions of IE gave the browser its poor reputation, but even though newer editions are improved, many users continue to use -- and complain about -- the old versions. Thanks to this user fragmentation and upgrade inertia, IE's latest and greatest features aren't reaching a critical mass of users.
[Here's why one expert says you shouldn't worry: Facebook Will Track Shopping Habits.]
In a Reddit "Ask Me Anything" session this week, IE engineer Jonathan Sampson admitted Microsoft has considered rebranding IE in order to distance the newest versions from old, criticized predecessors. The move has "been suggested internally," he wrote, adding, "Plenty of ideas get kicked around about how we can separate ourselves from negative perceptions that no longer reflect our product today."
Sampson said these internal debates will continue. "The discussion I recall seeing was a very recent one (just a few weeks ago). Who knows what the future holds," he wrote.
Industry watchers have been asking for years if IE's public image can be rehabilitated. For its part, Microsoft has embraced a variety of tactics to persuade users to upgrade from aging, less secure versions.  A few years ago, the company's "browser you loved to hate" campaign playfully addressed IE's lowly reputation while pointing out how newer versions had improved.
Since then, the pace of improvement has only hastened, a point IE engineers emphasized during the Reddit Q&A. This month's Patch Tuesday added new F12 developer tools, for instance. The company also plans to add support for more browser extensions, which could erase one of IE's most notable shortcomings compared to competitors such as Chrome and Firefox.
Microsoft recently announced that starting in 2016, it will release security updates only for the newest edition of IE on any given system. The company also recently said that starting next month, it will begin blocking outdated ActiveX plug-ins in IE. With many older versions of IE relatively vulnerable to cyber attacks, such moves could make Microsoft's browser more secure. Then again, Microsoft's attempts to convince Windows XP users to upgrade also have included frequent references to the superior security features found in its newest products. Despite Microsoft's campaign -- and four months without a security update -- around a quarter of PC users still rely on XP.
Microsoft has attempted to accommodate customers who can't easily upgrade. During the Q&A, for example, one developer pointed out that IE 11 includes an Enterprise Mode that allows businesses to use a sandboxed environment to safely run old line-of-business apps built for IE 8.
CEO Satya Nadella has said that one way Microsoft will get customers to use the latest versions of its products is to provide that software on more platforms -- such as Office for iPad. And yet when asked during the Reddit session whether IE for iOS or Android was in the pipeline, the IE team replied, "Right now, we're focused on building a great mobile browser for Windows Phone." Microsoft supports some IE development in OS X but has not released a version of the browser for Macs in more than a decade.
You can hear more about this article on this week's episode of InformationWeek Radio. We'll be talking with the author at 2:00 PM EDT on Tuesday, August 26 — we hope you'll join us! Register here.
In its ninth year, Interop New York (Sept. 29 to Oct. 3) is the premier event for the Northeast IT market. Strongly represented vertical industries include financial services, government, and education. Join more than 5,000 attendees to learn about IT leadership, cloud, collaboration, infrastructure, mobility, risk management and security, and SDN, as well as explore 125 exhibitors' offerings. Register with Discount Code MPIWK to save $200 off Total Access & Conference Passes.
Never Miss a Beat: Get a snapshot of the issues affecting the IT industry straight to your inbox.
You May Also Like
---