Imagine a World Without Wires
Imagine a World Without Wires
Will 'charging' become as foreign as going to the phone booth? The next decade filled with AI and other emerging technologies will show us the answer.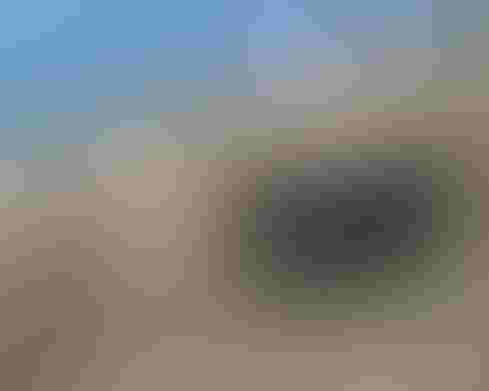 A young Michael Shepherd plowing the fields in Nepal<p>Image: Michael Shepherd
Do technology-impacting theories like the Zenneck Wave, a concept that could unlock the possibility of wireless charging, keep you awake at night? Do predictions of the future make you wonder what the next "magic that quickly dissolves into the ordinary" will be? Imagine … no wires! The idea makes me feel giddy as a child yelling, "Look mom, no hands!" as he rides a bike. I admit that my imagination runs wild with the unfathomed possibilities of wireless power and its potential to enable human progress.
When the future overlaps the past
As a research technologist working on artificial intelligence (AI), most people are shocked to hear that I grew up without electricity at the foot of the Himalayas of Nepal, helping plow fields with oxen and herding goats. My past impacts how I view the world around me. I've been privileged to witness one of the poorest regions of the world transformed by my missionary parents who left the comfort of San Diego to bring the "modern science" of sanitation, primitive health care and running water to an unreached people.
In 2017, there were still 1.1 billion people, or about 14% of the global population, without electricity. In the village I grew up in, power is still only available at night when the generator at the mill stops grinding wheat and diverts power to the village. Every household gets about 60 watts, allowing cell phones to charge and a few lightbulbs to light houses without firewood or kerosene lamps. But imagine living on just 60 watts -- even if it was available all day. This means having no refrigerators, no heat, no cooling, no power for sewage and no clean water. 
Witnessing these challenges first-hand has given me a passion for leveraging technology to help solve broader challenges that many deem impossible to solve. In third-world countries like Nepal, power and access to clean water plus education and health are core foundations of what can help turn third-world countries into second-world ones. Last year, I was intrigued to see the future overlapping with the past as I witnessed friends still plowing with oxen while talking on a cell phone and checking Facebook. Despite some changes taking decades, the quality of life is improving as technology brings knowledge. One inspiring example is how my village's heartbreaking child mortality rates of over 50% in 1968 has fallen to under 10% today.
Power in the air: Our world in 2030 and beyond
Researchers are of the consensus that by the end of the next decade (2029), we will see AI platforms passing the "Turing" test, which means that these platforms' or machines' ability to exhibit intelligent behavior is equivalent to, or indistinguishable from, that of a human. As this happens, long-range wireless power will be the foundation that enables augmented reality-based education, AI health diagnosis, virtual reality-based robotic surgeries and more, transforming entire regions of poverty around the world. Google Glass ventured a small step in the right direction while glucose monitoring contacts bring us closer, but the reality of computers in our eyes, electric cars without charging stations and remote areas powered without wind, solar or gas generators isn't practical -- at least not yet. I think it's reasonable to expect that we will see early versions of these things functioning within the next decade.
When I imagine removing the constant need to "plug in," I have a hard time envisioning an industry that won't be disrupted and changed when wireless power can transmit for miles instead of inches. The political, financial and regulatory battles that will ensue may be like what we've seen with "big oil" and renewable energy as a world of products built on the latest battery technologies become reinvented once again and global electric companies wrestle with how to charge for wireless power. 
At recent deep learning conferences, I observed an astounding rate of accelerated learning occurring as deep reinforcement learning breakthroughs have begun solving and doing things in months we previously thought would take at least three to five years. With brave data scientists stepping out to challenge and shake the very foundations of science we've built upon for the last millennia, I believe the impossibility of "power in the air" will be here sooner than we know it.
Unleashing human progress  
As noted earlier, one area that has captured my attention in recent months are advancements in the Zenneck Wave theory, which skeptics still consider impossible. It's true that for the last 100 years, only minor progress has been made on this electromagnetic phenomenon of a surface wave but a few diligent scientists unwilling to give up on the idea are starting to demonstrate success. Inventor Nikola Tesla was actually successful in generating safe wireless power through electromagnetic induction and there are pictures of lights working in the soil to prove it. Since 1899, there have been multiple unsuccessful attempts to resolve discrepancies between the Zenneck and Sommerfeld theories, which is a key to making wireless power a reality. Experiments by Bell Labs in 1936 at Seneca Lake proved transmission was viable, however complex variables have stumped the brightest minds for the last 70 years, making this a prime candidate for AI.
With distributed, neuromorphic and quantum computing powering AI platforms that augment the human intellect, we are looking at a near horizon where scientists solve long-range power and enable humanity to rewrite the rules we live by today. We'll see more intelligent smart dust products take shape, and last, but not least, we will finally bring light and life to more than a billion of the poorest people living in the darkest reaches of the globe. 

Michael Shepherd is a technical evangelist with 20 years' experience, providing vision and leadership through transformational AI initiatives. As the lead AI research technologist at Dell EMC in Support & Deployment Services, his insights into supply chain, manufacturing and software services are foundational to his message that a proper perspective should be at the core of all data science and product performance analytics. Shepherd leads the Dell Data Science Forum and offers his expertise both as a member of the Advisory Council at UT McCombs School of Business MBA and with the core team for Xavier's Artificial Intelligence Initiative for Pharma. He is an innovator with twelve patents spanning hardware and software methods in eight countries.
Never Miss a Beat: Get a snapshot of the issues affecting the IT industry straight to your inbox.
You May Also Like
---