Infor CEO Charles Phillips Talks Enterprise Apps
Infor CEO Charles Phillips Talks Enterprise Apps
Oracle veteran Charles Phillips says business users expect enterprise app agility, mobility, and consumer-grade interfaces. But is IT on board?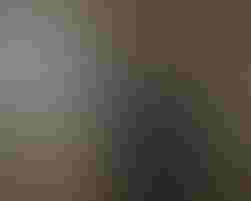 Infor CEO Charles Phillips.
IW: Scalability of ERP in the cloud.
Phillips: Unlike the vendors who have separate products for cloud, we don't have to prove that our cloud product can scale because it's the same product. If it can scale on-premises it can scale in the cloud. It's not limited by size from a technology standpoint. But the larger companies tend to have larger IT staffs and they have scalable infrastructure that they've invested in, so they figure their costs are just as low as if a cloud provider did it. It's really that discussion, not so much that it can't scale. Does it really make sense if you have 3,000 IT people and it's just one more application?
So it's remote locations of those large companies where we're doing well with cloud. And in some cases it's the business user making the decision, and he or she doesn't want to wait. If they have enough authority they can carve things off and go directly into the cloud. That's why HR [human capital management] apps are doing well -- because that's something you can segment off. With financials it's tougher because now the CFO wants to get involved and you have SEC reporting requirements. Core manufacturing is also tougher when it's high-volume manufacturing, anything related to defense, or any situation where they're worried about performance or security. Even that's changing, though, because we've seen our defense council come around over the last two years and now they're saying they'll consider cloud in certain areas.
IW: Internet of Things?
Phillips: Healthcare is a big vertical for us. 70 percent of the hospitals in the US that have more than 100 beds use our applications for things like nurse scheduling, supply chain management, financials, and a long list of other healthcare applications. Now with the Affordable Care Act, the fundamental change is they have to know their cost. Before, they had unlimited reimbursements and it was a fee-for-service model. The cost of that care was not relevant. Now that's capped and you get a certain amount to care for a population for a certain condition and you don't have unlimited reimbursements. So you have to know what your costs are and what makes sense. You have best-practices and benchmarking. We've had very large healthcare organizations like Mayo and Cleveland Clinic that came here to our headquarters and asked us to build that because we have all the healthcare cost analytics. It's the same sort of data you would have in manufacturing for activity-based costing. That's now needed in healthcare.
Hospitals need to know -- where are employees spending their time, how much time are they spending with each patient, and where else are they spending their time? You then look at care paths. An example might be three different people coming in with the same condition, seeing three different doctors, and getting completely different recommendations. One is out in two hours and one is still there three days later. How do we standardize that and benchmark each other? That's the sort of best practices that have been applied in manufacturing for years, and they want to take that same discipline and apply it to healthcare.
That's where the Internet of Things comes in. We're not only working with these customers to build the analytics and get all the data in one place, we're also starting to instrument hospitals so we can see where people are spending their time. We want to make sure that devices are sending information, and with location-based services, we know where the nurses are spending their time. That will involve some form of wearable computer on doctors and nurses, and we're experimenting with that now. That's not something you want to have to enter on forms. You help them by measuring what they're doing, benchmarking their activity, and providing recommendations. Not only will they get more efficient and make better decisions, but hospitals can make better decisions because you know where you need to invest and where you need to train people.
IW: What kinds of devices are being investigated?
Phillips: It could be wearable -- like in clothing -- or it could be something like Google Glasses. We have to figure out what that is, but it's needed, because they have no idea what's really going on in the hospital.
It's also applicable in manufacturing. We have a lot of customers with employees who wear boots, hats, and gloves and who work around dangerous areas. They need to know what they are breathing, what the temperature is, and where they are situated, so for safety purposes we can provide better advice on where employees should and shouldn't be. There's a lot of exciting stuff just because a lot of industries have physical manifestations. Each industry is looking at IOT opportunities a little bit differently, but it's the same concept: We need to find out where things are and monitor them better.
There's no single migration path to the next generation of enterprise communications and collaboration systems and services, and Enterprise Connect delivers what you need to evaluate all the options. Register today and learn about the full range of platforms, services and applications that comprise modern communications and collaboration systems. Register with code MPIWK and save $200 on the entire event and Tuesday-Thursday conference passes or for a Free Expo pass. It happens in Orlando, Fla., March 17-19.
Never Miss a Beat: Get a snapshot of the issues affecting the IT industry straight to your inbox.
You May Also Like
---