Innovation Is a Team Sport
Innovation Is a Team Sport
Lessons in teamwork, innovation and leadership learned in sports carry through in the business world, according to the CTO of Ultimate Software.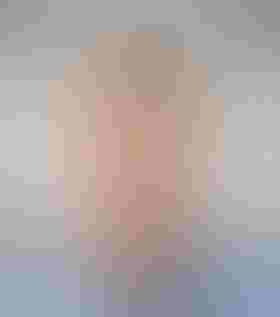 Since my childhood, I've been 1) curious about how the world works, and 2) extremely competitive. I've also loved playing and watching sports -- for the spirited competition and the fact there's an objective winner. Because I have that competitive spirit, I love to win.
What I learned early in sports is that winning takes a team effort, and the best teams find new ways to keep winning. They continue to innovate. When they're down, they shift strategy. Even teams on top must constantly create, develop, and implement new plays. If they grow complacent, they risk losing.
The same goes for businesses, especially those in technology. Innovation drives success, and it takes a team to win.
Today, I serve as chief technology officer of an HR, payroll, and talent management technology company, Ultimate Software. We build solutions with an inherent focus on people -- how they think and how they work. I say we because, even though I serve as Ultimate's CTO, I'm only one member of a larger, stronger team. It's a cohesive team that includes our people, customers, and even everyday consumers; an innovative team with a collective eye on winning.
How I Got Here
So, how does a guy who is obsessed with innovation, has a passion for competitive sports, and loves to win become CTO of an HR technology company?
While innovation helped me win in sports growing up, remaining innovative in my professional life became a form of "winning" for me. I realized early in my career that creating new solutions to tackle problems -- helping people solve current and future challenges using technology -- provided that same feeling of success that can be achieved through sports. So, I spent every possible moment learning new technologies, patterns, and strategies, with whatever I could get my hands on to create these solutions. I loved it (I still do), so working at all hours of the day didn't seem like work at all.
Joining Ultimate in 1997 as the first intern, I had a playing field and the proper tools to hone my technical skills while developing real-life solutions for people and business. It's here that I also learned the value of teamwork in building technology, and the crucial role collaboration plays in sparking innovation.
Though many may consider software development a one-person job, it's more like a team sport.
Innovation
Throughout my career, I've read many books on leadership, business, and sports, even ones combining these subjects. As part of a personal welcome to Ultimate, I give our new hires several books that have helped me win. One is Tim Grover's Relentless: From Good to Great to Unstoppable. Grover has collaborated with such all-stars as Michael Jordan, Kobe Bryant, and Dwayne Wade to help them excel in their sport. He focuses on priming athletess' existing talents, challenging them to go farther -- or even in a different direction -- to achieve greater success.
I have applied a similar strategy. Twice annually, we host a coding event called "48 Hours". As the name suggests, our developers get two consecutive days to break from their current work and focus on projects outside the realm of Ultimate's road map. There are few rules, and the options are virtually endless. Teams are encouraged to think and go in any direction of their choosing, so long as it somehow relates to our products and/or services. The underlying goal is innovation through collaboration, and we've seen great success. In fact, several concepts from "48 Hours" have led to new features and enhancements in our software-
Great Teams, Great Leaders
Successful teams have different attributes setting them apart from the competition, but there's at least one similarity: great leadership. However, as I've seen in sports and in business, teams can have great individual contributors who naturally rise to the top, but who aren't always ready to lead. An ace golfer may not excel as a team captain of the Ryder Cup, and especially without experience or training.
We wanted to face this challenge and provide new opportunities for our people. So we created "Footprints," a robust, year-long training program designed to prepare - future leaders. It combines in-person, instructor-led courses and self-paced, online modules with collaborative events and group activities. Like all we do at Ultimate, it's about people working together, learning from one another, and always helping others.
The Way to Win
I always say, whether you're already a top-performing team or new to the game, if you're looking to win, look to your people. Create an empowering environment conducive to innovation -- a workplace built on trust, transparency, and communication.
I don't just talk to my teams, but strive to truly listen to them. When I have white space on my calendar, I fill it by conversing. I talk with customers about their business. I speak with our sales team and leaders. I have lunch with employees. I ask what new technology they are using. What's the latest must-have app? How can we apply it in our world? What more can we do to simplify lives?
Once you listen to, learn from, and understand people, then you can really get to work. Innovation almost never happens without solving a problem for people. Developers rarely feel a stronger sense of self-worth than when their innovations simplify someone's life or otherwise make a positive impact. That's the highest compliment we can get. That's when everyone wins.
Never Miss a Beat: Get a snapshot of the issues affecting the IT industry straight to your inbox.
You May Also Like
---