Inside Kayak's Search For Seasoned IT Talent
Inside Kayak's Search For Seasoned IT Talent
A few wrinkles won't hurt job candidates at travel company Kayak, which says it's struggling to fill senior technology jobs in its US office. And H-1B visas don't entirely solve the problem.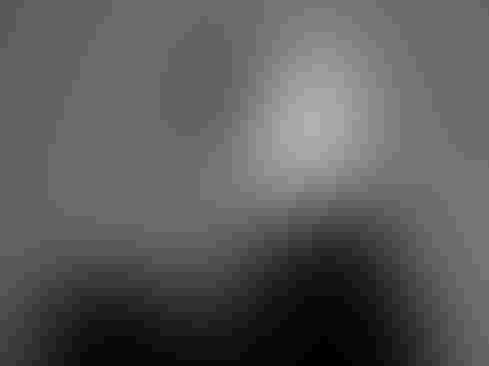 Image: <a href="https://www.flickr.com/photos/striatic/" target="blank">hobvias sudoneighm</a> (Flickr)
IT Jobs: Best Paying Titles Of 2014
IT Jobs: Best Paying Titles Of 2014 (Click image for larger view and slideshow.)
Battle-tested IT pros looking for work, drop a line to Kayak CTO Giorgos Zacharia. He's hiring. And he's tired of struggling to fill open positions with top-tier talent, particularly for the travel site's engineering headquarters in Concord, Mass.
Zacharia said mobile engineers, front-end developers, and data scientists especially are hard to come by these days. It's an urgent challenge because, although most consumers probably think of Kayak as a travel company, it's really a technology firm. Technical employees comprise 70% of the staff. It also seems, at the surface, a particularly odd challenge. Kayak's US engineering base is located just down Route 2 from Harvard and MIT. It's also near a wealth of other universities in the Boston area, a region that's no stranger to tech startups and established companies.
In fact, Zacharia doesn't have much trouble finding fresh faces for positions that don't require tons of prior on-the-job experience, thanks largely to the regularly replenished supply of new college graduates in the area. Instead, it's the faces showing a wrinkle or three -- and better-suited for mid- and senior-level positions as a result -- that are much harder to find and hire.
"The challenge is hiring more experienced staff," Zacharia said in an interview. "Mobile is still a young area. However, there is a significant difference in the productivity of somebody who is more experienced than somebody who is right out of school. Don't get me wrong: They're very talented, fresh graduates. But for certain positions you want to have more seasoned engineers."
[Should you be worried? Read 10 Jobs Destined For Robots.]
Even that ready supply of fresh graduates can pose a human resources challenge for the US-based office. "Many of them are international students who require visa support [after their student visas expire]," Zacharia said.
As a result, Kayak has turned to the H-1B application process to help fill its open seats. It successfully applied a half-dozen visas in 2013 and did so again during the 2014 window, which closed on April 7. US Citizenship and Immigration Services received 172,500 applications in less than a week, more than doubling the cap of 65,000 new H-1Bs, plus 20,000 additional visas for people with advanced degrees.
"The reality is that we have more positions than we can fill," Zacharia said. The company has 12 job openings in Concord and an analytics position in Stamford, Conn. It's also hiring in its Berlin technology center and other international offices. But because Concord is the company's technology hub, IT pros eligible to work in the US are at a premium.
"We pay very competitively. It's not an issue of compensation. It's that we don't find enough of the right talent," Zacharia added. Kayak offers the other trappings of companies elbowing each other out of the way in the cutthroat competition for talent, too: four weeks paid vacation, flexible hours, a stocked game room, and -- perhaps best of all -- "no stupid meetings," according to Kayak's careers site. Health, dental, vision, retirement: yes, yes, yes, and yes.
Zacharia said the H-1B process is "kind of working" for Kayak, but is quick to point out one of the big limitations: "You only get one shot, once a year." Even successful applicants don't get their visas until the following October at the start of the next federal fiscal year, which makes the H-1B process a poor fit for immediate hiring needs. And given the stiff competition for visas -- again, USCIS took in 172,500 applications in six days before closing the window -- they're no sure thing.
"We cannot schedule when we run into an engineer we would love to hire," Zacharia said. "If we find someone next week, we're going to have to wait two years for that person to come to the US if we happen to find them abroad." The same constraint applies to students that need visa sponsorships to stay in the US post-graduation. Kayak's offices in Berlin, Lithuania, and elsewhere enable some hiring flexibility when it comes to non-US citizens, but ultimately there are some people Zacharia wants in the US headquarters. He noted that even successful visa applicants find themselves in a tough spot if they're married; their visa doesn't cover their working spouse. "The biggest part of our development team is in Boston," the CTO said. "The productivity is much higher if we can have people work in the same office."
Zacharia said Kayak's goal is to hire the best possible people regardless of where they're born or live. It's more than a nice sound bite: the Concord HQ's 120 employees speak 20 different languages. He's aware of the contentious discussion around H-1B visas but said he's never experienced any material pushback as a result of Kayak's participation in the system. Asked about the use of H-1B visas by outsourcing firms instead of direct employers, Zacharia said: "Obviously, from a very selfish perspective I would love all [H-1Bs] to go to individual employers like Kayak rather than outsourcing firms." He added another option not likely to happen any time soon given the political implications of immigration policy: eliminating the H-1B visa cap to let the free market decide the right number.
Zacharia expects Kayak's IT hiring needs to increase over time; his preference is to hire in Boston, but if the company can't find the right people eligible to work there, its German office will grow. In addition to current needs like mobile and analytics, he predicts back-end architecture talent will become tougher to find.
"It's a long-term problem. We would love to see more people educated in engineering and the sciences," both at the college and high school levels, Zacharia said. "We'd love to have more supply, obviously. These are high-paying jobs. There should be more people studying these specializations."
Our InformationWeek Elite 100 issue -- our 26th ranking of technology innovators -- shines a spotlight on businesses that are succeeding because of their digital strategies. We take a close at look at the top five companies in this year's ranking and the eight winners of our Business Innovation awards, and offer 20 great ideas that you can use in your company. We also provide a ranked list of our Elite 100 innovators. Read our InformationWeek Elite 100 issue today.
Never Miss a Beat: Get a snapshot of the issues affecting the IT industry straight to your inbox.
You May Also Like
---