Instagram Private Messaging Debuts
Instagram Private Messaging Debuts
Instagram Direct tool challenges Twitter and Snapchat, lets Instagram users message each other with photos and videos. Instagram users can now send private photos and videos with messages to up to 15 of their friends, the photo-sharing app announced Thursday at a press event in New York. Previously, all photos and videos that users posted were public unless their profile was set to private. Called Instagram Direct, the new capability takes on fellow photo-sharing app Snapchat, and Twitter, which yesterday announced that its private direct messaging feature now supports sending and receiving images.
Instagram said the new direct messaging feature gives users the freedom to share posts they might not have otherwise shared depending on the photo's context. "There are, however, moments in our lives that we want to share, but that will be the most relevant only to a small group of people -- an inside joke between friends captured on the go, a special family moment or even just one more photo of your new puppy. Instagram Direct helps you share these moments," the company said.
[ Dislike, Sympathize, TMI … What new Facebook buttons would you add? Read 8 More Facebook Buttons We Want. ]
Instagram Direct is available to all iOS and Android users in the version 5.0 update. When you download it, you'll notice a new "Direct" icon in the top-right corner of your home feed. Tap this to find the photos and videos your friends have sent to you.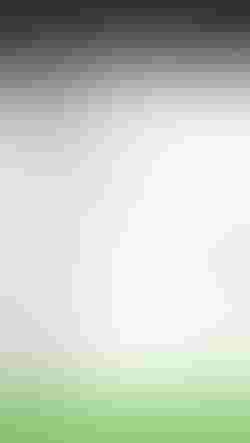 According to Instagram, you and a user need to follow each other in order to send and receive private videos and photos. If someone you're not following sends you a photo or video, it will go to your requests folder for you to decide if you want to view it, the company said. Posts that stay in the requests queue might later become unavailable. You can also tap the X button to ignore the post, or tap the Ignore All button for all the direct posts in your queue.
To send a photo or video to specific people, start by tapping the camera button. After choosing your content, tap the Direct button at the top to select the names of the people you want to share it with. Then write your caption and tap Send.
You can choose to delete a post you've sent, which also deletes it from Instagram. If you do so, the people you've sent it to will no longer be able to see it.
After you send the photo or video to a friend or group of friends, Instagram will show you who's opened it, who's liked it, and any comments your viewers make, in real time, the company said. If you privately send a photo or video to a group of people, any comments made to the post can be seen by everyone included in that list, regardless of whether the people follow each other.
Have a look at the video below to see Instagram's new Direct feature in action.
Senior editor Kristin Burnham covers social media, social business and IT leadership and careers for InformationWeek.com. Contact her at [email protected] or follow her on Twitter: @kmburnham.
There's no single migration path to the next generation of enterprise communications and collaboration systems and services, and Enterprise Connect delivers what you need to evaluate all the options. Register today and learn about the full range of platforms, services, and applications that comprise modern communications and collaboration systems. Register with code MPIWK and save $200 on the entire event and Tuesday-Thursday conference passes or for a Free Expo pass. It happens in Orlando, Fla., March 17-19.
Never Miss a Beat: Get a snapshot of the issues affecting the IT industry straight to your inbox.
You May Also Like
---