Interop London Keynote: Janet Day
Interop London Keynote: Janet Day
How the former IT director at law firm Berwin, Leighton & Paisner got buy-in for a new virtual strategy. Introducing an entirely new IT strategy is challenging at the best of times, but if your staff is made up almost entirely of demanding lawyers, one would imagine the challenge might be insurmountable.
Janet Day is the former director of IT for the prestigious law firm Berwin, Leighton & Paisner, a position that she held for 18 years. Headquartered in London, Berwin, Leighton & Paisner has 16 offices around the world and 2,000 employees, 1200 of whom are lawyers.
[To hear more on this topic, register for your free tickets to Interop London.]
"Lawyers are very difficult people," Day said with a wry smile during her keynote address at Interop London. "Many of them are not terribly technical, but they want technology to work perfectly and seamlessly, wherever they are and with whatever device they have available."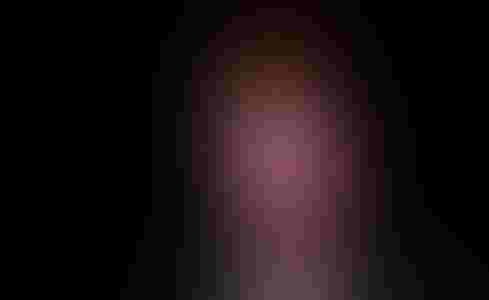 In 2012, Berwin, Leighton & Paisner had a standard estate made up of 1,200 desktops and 900 laptops, all running Exchange 2007 and, to make matters worse, the infamous Windows Vista.
"Laptops seem to break 10 times more often than desktops. And they always break when someone is in an airport on their way to an incredibly obscure place," Day joked.
"We analysed the usage of the 700 laptops that were in use in the London office. We discovered that only 6% of the laptop estate was used offline. So we thought, 'Hang on a minute, what is the point of carrying this large instrument if 94% are only using their laptop when they have an Internet connection?' So we moved to an entirely virtualised estate," Day said.
"We went virtual essentially because it means that the information doesn't leave my estate," she added. "Employees can use any device they choose. They are not really interested in what device they use, they are much more interested in getting the job done."
So how do you convince 1,200 demanding lawyers that handing over their laptops is a good idea? Day's team sent individually tailored emails to every single one of them. For the most "challenging" of employees, she made a personal phone call and explained: "We are going to take your laptop away from you. We are going to give you an appropriate device for the job that you do."
The iPhone Strategy 
While this might not sound like the most rousing and motivational of arguments, Day had an ace up her sleeve. The law firm's entire mobile estate had been made up of Blackberry devices, so Day offered employees a free iPhone.
"That actually bought off about 75% of the people who were going to complain," Day said.
Day also offered a range of other devices, including Surface Pros, Android notebooks, and iPads.
Any good IT leader will know that the successful implementation of a large scale IT project relies not just on winning the hearts and minds of employees, but having senior management on board, too. Day's job may have been made easier by the fact that she held a position on the board; nonetheless, she approached them and made it clear that they must stand united.
"I said to the board that I'm not only telling you that we are doing this, but I am telling you that you're responsible to back me. So when somebody comes to you and says, 'It's no good, I can't work without a laptop,' you simply tell them that it is not an option."
Several years on, the project has become a huge success. Patching and deploying new applications had become a breeze. Half a dozen new people joining the company in Abu Dhabi? No problem. A satisfaction survey carried out in May found that there was a 92% acceptance rate of the new technology amongst users.
And what of that 6% of employees who did genuinely use laptops offline? They were allowed to keep their machines. Interestingly, in the last 12 months, two thirds of them have now chosen to join the virtual estate.
Interop, the flagship event of London Technology Week, takes place at ExCeL London June 16 to 18 2015. Find out more here.
Never Miss a Beat: Get a snapshot of the issues affecting the IT industry straight to your inbox.
You May Also Like
---