Introducing the New InformationWeek
Introducing the New InformationWeek
Take a tour of a new design, a new tagline, and a digital fitness benchmarking tool.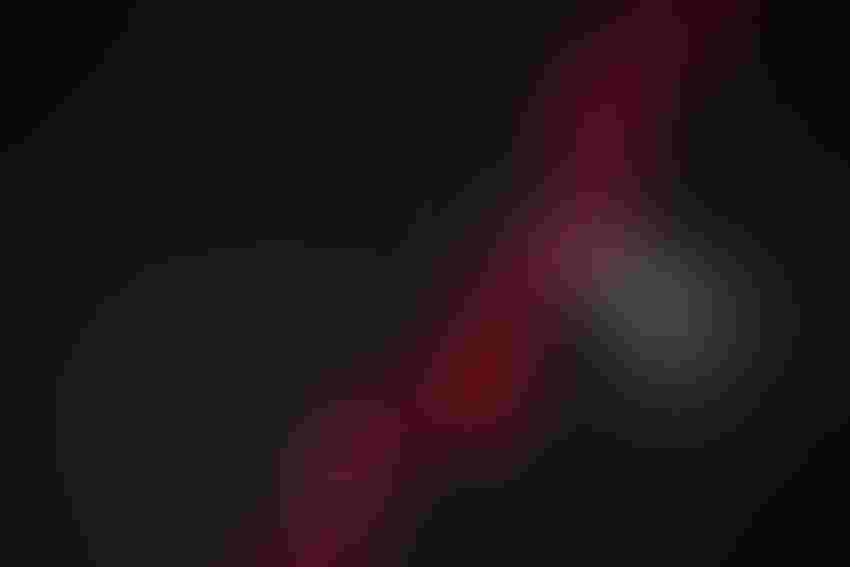 Vetre Antanaviciute Meskauskiene via Alamy Stock
We are thrilled to announce an exciting update that marks a new chapter in the evolution of InformationWeek. As a trusted source of insights and knowledge for forward-thinking CIOs and IT leaders, we are constantly driven by the desire to provide you with the most valuable resources to fuel your business innovation through IT innovation. With this goal in mind, we are rolling out a comprehensive website refresh that promises to elevate your digital experience to new heights.
Embracing Change for Progress
Change is the catalyst for progress, and adaptability is key in today's fast-paced digital landscape. Our revamped platform aims to empower you, our esteemed reader, to remain at the forefront of your industry by delivering the information and insights you need to leverage IT innovation to drive business innovation. With a clearer focus on your needs, we have restructured our content to provide a more streamlined and relevant experience.
Refined Content Structure
We've listened to your feedback and have reorganized our content to match the dynamic landscape of IT and business. Our commitment to delivering insights tailored to your interests has led us to refine our content, offering more targeted categories, such as:
Machine Learning & AI: Delve into the world of automation, innovation, and the ethical considerations surrounding these groundbreaking technologies.

Data Management: Explore the foundations of data governance, data privacy, legislation, and regulations -- all vital components in today's data-driven world.

Cyber Resilience: Beyond traditional cybersecurity, this expanded section will cover cyber attacks, ransomware, and business resiliency, helping you maintain cyber operations in the face of unforeseen challenges.

Sustainability: Our sustainability section continues to grow, addressing topics such as ESG (Environmental, Social, and Governance) to keep you informed about the latest trends in responsible business practices.
Enhanced Customer Experience
We've gone above and beyond to create a seamless digital experience that brings the entirety of InformationWeek to your fingertips. Our new features are designed with you in mind:
Simplified Navigation: Discover the content that matters most to you effortlessly with our intuitive navigation. Our homepage and redesigned navigation bar make finding your preferred resources a breeze.

Unified Experience: Seamlessly connect the dots between our standard coverage, event highlights, videos, and research reports – all in one place. Experience the full spectrum of InformationWeek's offerings without having to switch platforms.

Improved Sponsored Article Experience: We've aligned branding more clearly with content to enhance your experience when engaging with sponsored articles.
Assess Your Organization's Digital Fitness
Digital Fitness is the ability to adapt to ever-evolving customer and employee expectations, and it's crucial in today's digital landscape. Our new DigitalFit self-assessment tool, powered by Omdia, allows you to quickly evaluate your organization's readiness to capitalize on digital opportunities and compare your Digital Fitness against data from over 10,000 organizations across various industries.
Identify key areas affecting your Digital Fitness, such as vision, digital strategy, technology capabilities, and data practices. By taking a 20-minute survey, you can gain valuable insights, benchmark your performance against peers and industry leaders, and receive a downloadable PDF report with advice for improvement.
Whether your organization is in the private, public, or not-for-profit sector, Digital Fitness is pivotal to continued success in a rapidly changing environment. Discover where you stand today!
Unlocking the Archives
Our history is a treasure trove of lessons learned and insights gained over the past two decades. Our revamped platform shines a spotlight on our deep archives, allowing you to tap into over 20 years of coverage. Whether you're a seasoned professional or a newcomer to the IT landscape, there's much to gain from revisiting the history of tech.
At InformationWeek, our commitment to innovation goes beyond just our content -- it extends to the digital experience we offer you. We're excited about this transformation and the opportunities it brings to connect, inspire, and innovate together.
Thank you for being part of the InformationWeek community. We look forward to embarking on this journey of progress with you.
Never Miss a Beat: Get a snapshot of the issues affecting the IT industry straight to your inbox.
You May Also Like
---