Is Your Company Prepared for Tech Shifts with Upskilling?
Is Your Company Prepared for Tech Shifts with Upskilling?
The barriers to upskilling are preventing a future-proofed workforce, but there are actions companies can take to address these barriers and bring talent up to speed with new tech.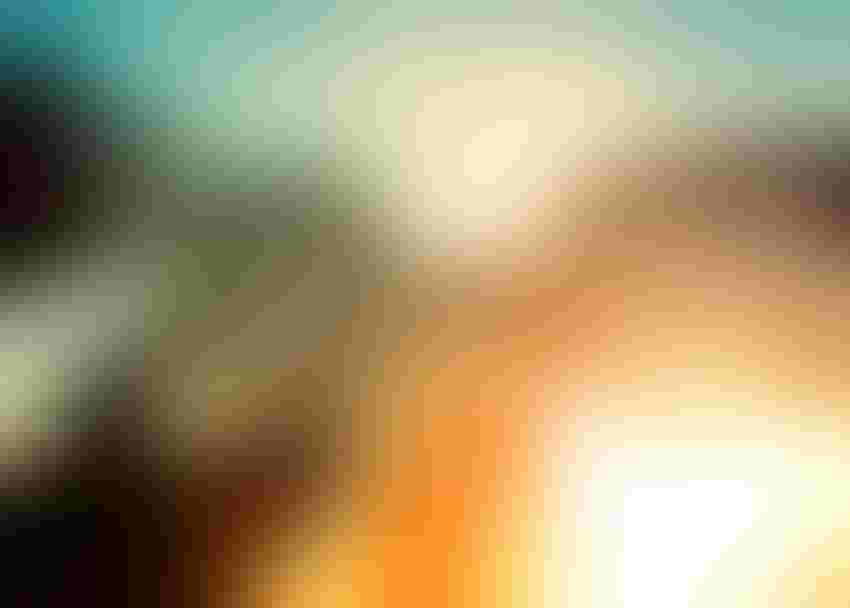 gerasimov174 via Adobe Stock
From artificial intelligence and automation to blockchain and virtual reality, the rapid evolution of technology has reshaped the way we work and redefined the skills required for employees to thrive. As a result, employers find themselves facing an unprecedented challenge: the need to upskill their talent at an accelerated pace.
To stay competitive and relevant in a tech-dominated era of work, employers must commit to continuous learning and adaptation, making upskilling an imperative for both individual career growth and organizational success. But, according to a new survey conducted by Reputation Leaders and sponsored by DeVry University, there are barriers impacting employees' ability to access the key resources they need to be digitally literate and prepare for a future of work defined by technology. Companies should reconsider how they design learning and development opportunities if they want to successfully adopt new technologies and bring their talent up to speed along the way.
Barriers Preventing a Future-Proofed Workforce
US companies have increasingly made investments in new technology and must work to ensure their talent has the needed skills to support these investments. However, inadequate access to tech-focused upskilling, coupled with several external variables, make that exceedingly difficult. According to the report, employers view upskilling as an urgent and important priority. In fact, an overwhelming majority of businesses (70%) think that skills are becoming outdated faster as technology accelerates, while only 51% of workers share similar sentiments. 
Despite differing views on the rate at which necessary skills are changing, organizations and talent agree that upskilling is critical to building business momentum and professional opportunities for individuals. But that agreement is not translating into action. Of the eight in 10 employers who said they offer upskilling; the respondents estimate that only about half of their employees actually use these resources.
This discrepancy can prove even more harmful for tech-focused companies whose business model depends on a workforce with skills that reflect their future strategies. According to the data, family priorities or a lack of time could be to blame for employees' lack of participation in upskilling. The report also uncovered a disconnect between the skills employers say they need -- including critical thinking and problem-solving skills -- and the skills employees desire, including tech literacy.
There is a clear appetite on the part of workers to develop tech skill sets and apply those learnings in their careers. Most companies accept and act on the responsibility to upskill their workforce. However, they should be designing programs that address the barriers and lack of participation that prevent their talent from advancing. Plus, they need to clearly articulate the tech and professional skills needed to advance in order to align their needs with those of their employees. Otherwise, these resources will continue to go unused, and businesses will continue to lack the talent infrastructure they need to embrace the technology-defining industries today. 
Actionable Solutions to Engage Employees in Upskilling 
Tech-focused companies must be intentional about upskilling programs to get their workforce up to speed. An important first step is talking to industry experts and conducting research to get a pulse on the tech skills needed to move your company forward. In tandem. Also, identify the skills your workforce wants to develop by conducting surveys or qualitative research can help shape learning and development resources. In addition to more technical skills, upskilling can and should focus on durable skills like problem-solving, critical thinking, and communication -- all of which are a priority for employers -- to help employees adapt to the new technology they are being asked to work with.
To create true impact, upskilling also requires accessible programming that includes opportunities for credentials and certifications that can be built upon as technology changes continue. This means offering programs in various formats to employees of all skill levels and backgrounds, such as online courses, in-person training, and mentorship programs.
Companies can also create greater access to these options by carving out dedicated time for their talent to commit to their upskilling goals, knowing that time is often reported as a barrier for employees. Flexible programming offers another favorable solution for employers and employees looking to leverage upskilling, which can take shape as self-paced learning opportunities or workshops. Companies can build and maintain awareness of these resources through ongoing and transparent communication about available resources that highlights the value-add they provide to career and organizational tech advancements.
Technology evolution and business transformation will be a constant for the foreseeable future. Companies have the power to create accessible and mutually beneficial learning opportunities that will help set their organization and talent up for success as the future of work continues to evolve.
Never Miss a Beat: Get a snapshot of the issues affecting the IT industry straight to your inbox.
You May Also Like
---