Which Tech Roles Are Hardest to Fill Right Now?
Which Tech Roles Are Hardest to Fill Right Now?
It's harder than ever to find talented designers, architects, and leaders. Let's dive into the reasons why and highlight some tips to fill these open roles.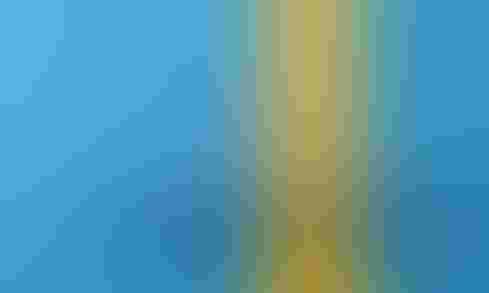 With industry volatility largely in the rear-view mirror, leaders are re-focusing their efforts on hiring across job functions. Organizations are taking a holistic approach to hiring, with an emphasis on raw talent, along with the cultural alignment and the willingness to stay at the company for several years. Hiring people from across I (in-depth knowledge of the subject field), T (cross-skilled developers) and Pi (broad mastery and in-depth knowledge) shaped resources with a growth mindset is more important than bringing on a skilled tech SME.
Given the number of technology professionals laid off this past year, one might think it'd be easy to hire skilled, eager candidates for any role. There are three roles that have proven quite challenging to fill: designers, architects, and leaders.
Designers
We have seen that it has been difficult to find candidates with a true talent for design. Whether someone is designing a piece of equipment, a user interface, or a software solution, they need to be able to look at what is essentially a blank canvas and ideate complex processes or functions. This requires a high degree of skill. We now live in the "experience" economy with a need for hyper personalization, and designers must be able to apply their skills toward anticipating both customer and end-user expectations.  
To learn more about how design candidates' brains work, technology leaders could consider asking about their favorite project they've ever worked on. With any luck, the candidate will leap into an enthusiastic explanation of the project ideation, the design nuances, and the key functionality. By asking candidates to showcase their approach to tackling projects, hiring managers can get a good sense for whether they have the innate talent of an effective and talented designer.
Architects
Architecting is a skill that, to an extent, can be trained. However, a truly great architect possesses a rare inherent talent. Architects, at least in technology settings, must be able to view a large, complex problem and deconstruct it into workable components. This requires some impressive mental fortitude and flexibility, which is why the best architects are those whose minds are uniquely suited for the role. Skilled architects understand that we shouldn't use tech for the sake of using tech and simplicity is the gold standard.
To identify strong candidates for technology architect roles, leaders should think outside the box. Once the initial screening questions have been covered, interviewers should field thought-provoking questions to gauge the candidate's creativity and problem-solving skills. What's important here isn't necessarily the solution, but rather the candidate's ingenuity and how they methodically walk themselves through a given puzzle or question.
Leaders
Even hundreds of hours of management training won't ensure great leadership. It's true that leadership skills must be developed over time and with the utmost deliberation and attention, but the best leaders also possess an "X factor" that makes them thrive in their roles. This means being passionate about coaching and mentorship and striking the right balance between supporting their teams and stepping back to let them shine. Leaders must also understand the end-to-end experience of what they build and how it affects business outcomes. I don't believe everyone is necessarily equipped to become a great leader, and that's perfectly fine.
When vetting candidates, consider focusing less on prior management experience and more on overall attitude. Just because a candidate hasn't led a team before doesn't mean they can't do it well. On the flip side, just because someone has years of leadership experience doesn't mean they're an effective leader capable of inspiring the best performance out of their teams. Instead, consider the overall attitude and work style of the candidate. Are they constantly and organically identifying ways for teams to improve their processes? Do they embrace, rather than avoid, conflict? Are they passionate about learning how to communicate with each one of their colleagues? Do they love seeing others succeed? If so, they might be a natural-born leader and worth serious consideration.
What Can Technology Leaders Do?
With all three of these roles, a great deal of candidates' qualifications will be determined by their inherent qualities and talent. By focusing less on "traditional" interview questions and instead teasing out deeper information about a candidate's true character, we can more successfully identify strong candidates. Previous experience certainly matters, but a lack of direct experience for a given role shouldn't necessarily discount a candidate if they otherwise possess competitive qualities. Leaders should determine whether the individual has a thirst for learning and self-development, without which a long and successful career will be more staggered or complacent.   
Finding the right people is an interesting challenge for an organization, hence taking a more holistic approach will help tech leaders find and retain the talent needed to continue growing.   
Never Miss a Beat: Get a snapshot of the issues affecting the IT industry straight to your inbox.
You May Also Like
---