Is Your IT Department Ready for Generation Z?
Is Your IT Department Ready for Generation Z?
Gen Z's high-tech upbringing will bring a new set of behaviors, expectations, and preferences to the workplace. Here's some advice for CIOs.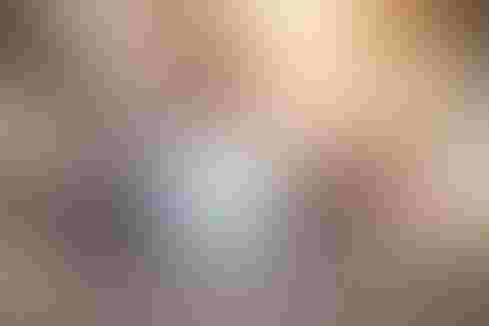 Image: doucefleur - stockadobe.com
While much has been written (and said) about Millennials and their impact on the workforce, a younger generation, Generation Z, is set to be the most transformative age group yet. Born in 1995 or later, the first wave of this new generation is already in the workforce, and they have high expectations. Keeping them happy is going to be both essential and challenging.
While there are many interesting findings and opinions about Gen Zs, such as their attitudes to positive work environments and job stability, three aspects of this generation stand out particularly to chief information officers and other IT leaders.
The first truly digital native generation
Although Millennials learned how to use today's bevy of technology innovations, they were born into a world where people used "dial-up" to access the Internet, and Atari and Sega ruled the gaming scene. By contrast, Gen Z grew up with smartphones, smart apps, online gaming, and artificial intelligence (AI). Gen Zs have been immersed in technology since birth. They are comfortable speaking to voice assistants and swiping on smartphones. They role-play "social influencer" channels on playdates and dream of being video game voice actors instead of making it big in Hollywood. In fact, according to 2017 Nielsen data, almost 73% of people aged 2 to 20 have video game consoles. Gen Zs consider technology to be not merely tools used to achieve tasks but rather deeply integrated elements of everyday life.
In essence, Gen Zs will expect companies, and its leaders, to be on par with their digital knowledge and ability.
Stats don't lie
It's true every new generation demands new technology, but this generation is different. Gen Z is already significant purely by numbers. According to research from Bloomberg, Gen Zs will surpass Millennials in 2019 as the most populous generation, comprising roughly 32% of the population. In the U.S., they are estimated to make up 40% of the population by 2020. In other words, what this generation thinks and expects matters from the very first day they show up for work -- maybe even during your first encounter as you try to recruit them.
A modern workplace for a modern workforce
The implications of Gen Z's size and technology experience are earth-shattering: They process information faster than other generations, adapt to new inventions and ways of doing things more easily than prior generations, and expect more from technology than any other generation. While Gen Z might be the newest workforce demographic, the reality is that companies must invest in technology that caters specifically to them. Because Gen Zs have a greater grasp on a wider range of technologies, they expect a certain bar to be met for their company's digitization.
For example, according to a Profitect 2018 nationwide consumer survey of Gen Zs, 65% of respondents said that "antiquated processes in task management and reporting" (like complicated spreadsheet reports) are detrimental to their work. Two-thirds responded that reports they're given are "too long and time-consuming." An additional 30% felt reports were "too complicated to understand and irrelevant to their jobs." To say it plainly, Gen Z will not put up with a work environment where the enterprise technology stack does not give them the technology experience they demand. With skills and capabilities that are primarily set in the digital space, Gen Z will become ever more important to retain.
Keeping an entire generation happy
The soon-to-be influx of Gen Zs into the workforce adds another layer of urgency and complexity to technology departments' already-evolving landscape of opportunities, activities, and responsibilities. The gravity and efficiency of digital integration and adaptation will be unparalleled. In this new world, here are a few tips for CIOs and their technology departments to keep Gen Z employees happy:
Stop talking about transformation. Get it done. Gen Z workers don't want to have to digitally transform the enterprise -- they want new digital technologies and automated solutions in place.

Think real time. All the time. Gen Zs won't wait the traditional days, weeks, months, quarters, or years for feedback, insights, and results. They expect AI and data analytic solutions to be in place in real time.

Embrace human–machine interaction. More so than ever,Gen Zs will be OK with interacting with machines, but not by simply pulling a lever or pressing a button. Embrace new forms of workplace interaction -- from chatbots to augmented, virtual, and mixed reality. Make sure to be on the lookout for cultural differences as well. While friendliness is important in the U.S., formality and courtesy are expected in Japan. A chatbot may sometimes answer curtly in other countries, and that's fine.

Keep it short, simple, and to the point. Gen Z workers will expect workplace technology to be intuitive, accessible, and easy to use. Out-of-date or difficult-to-use software equals being left behind and may frustrate them. Create experiences such as training programs that don't last more than 15 minutes to keep their attention. If you want results, it's better to do many short sessions than a few long ones.
"Hey, Gen Z"
Gen Z's high-tech upbringing will bring a new set of behaviors, expectations, and preferences to the workplace. While there are areas of expectations that touch on alignment of purpose, values, communication styles, feedback, coaching, and other factors, no aspect more important to the success of all businesses moving forward will be the way they engage with technology.
Serving up the technology Gen Z expects will be the absolute minimum IT departments are expected to do. The upside is this: High expectations typically drive better performance -- for yourself and for others.

Martin Henley is senior vice president of Globality's technology services sector group. Henley and his team collaborate with customers to innovate through Artificial Intelligence and immediately unlock cost savings by revolutionizing their service procurement process to deliver better results across their technology-related service spend. He previously was managing director and group chief information officer at XL Catlin, a US-listed $15 billion revenue (re)insurance company.
Never Miss a Beat: Get a snapshot of the issues affecting the IT industry straight to your inbox.
You May Also Like
---