IT Department Hiring Now at Zero Growth
IT Department Hiring Now at Zero Growth
There may be evidence that the movement to cloud computing and workplace automation is slowing IT hiring.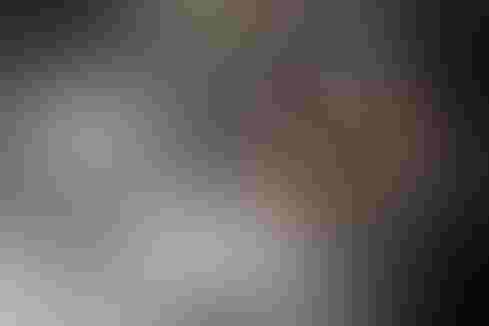 IT department hiring has flatlined, and cloud services and automation are getting some of the blame.
IT employment is dynamic, with hiring and firing, but the end result is this: For the last several years, IT department employment growth is at or near zero percent at the median. That's according to Computer Economics, a research firm, with an ongoing survey of about 200 firms with revenue from $50 million to well into the billions.
Tech hiring is rising overall, according to US Department of Labor data. But government data is broad. It includes, for instance, people who run cloud systems and develop software for end user customers. Computer Economics gathers its data from the people who manage IT operations that support a business.
In its survey this year, the research firm found that 49% of companies were increasing headcount, with 20% decreasing it and no change for the balance. The result is a median that has been flat over the last few years.
The economy is at a point "where you would have expected hiring to have grown," said David Wagner, the vice president of research at Computer Economics. But that's not what's happening. Wagner says new technologies and practices that include virtualization, public cloud, software as a service and automation are reducing the need for people.
That's backed up by another research metric that looks at what firms spend on IT per user every year. It shows efficiency gains, said Wagner. In 2007, IT personnel cost accounted for 51% of the IT budget. This year, IT personnel costs are 42% of the overall IT budget. The data "is saying that companies are able to do more with less," said Wagner.
Tech hiring in the broader market is at a slower pace this year, said Victor Janulaitis, CEO of Janco Associates, a research firm. About 20,000 IT jobs were created through August, its slowest pace of the last four years, he said. Last year about 72,000 IT jobs were added to the economy.
The hiring that is happening in IT departments is in areas such as mobile development, business and data analytics, say the analysts.
The displacement of US workers by offshore outsourcing firms using H-1B visa workers "has slowed down significantly," said Janulaitis. He cites media attention and political pressure about the practice as being the cause.
Janulaitis believes the recovery from the Houston and Florida hurricanes may boost IT hiring, especially if it is coupled with some $50 billion or more in spending.  The US Small Business Administration has put out a national call for telecommunications specialists, and IT support to help it with the hurricane recovery. The jobs pay between $21.72 and $32.59 an hour and will last up to 90 days.
Clearly, some businesses in the Houston area and Florida lost IT equipment that will have to be replaced. Networks will need to be rebuilt. Others, while affected, did maintain operations, thanks in part to cloud services and remote support.
Tommy Green, the vice president of IT at AMOCO Federal Credit Union, which is based in Texas City, south of Houston and has branches throughout the area, was able to keep the business running. They keep data center equipment at co-location facility in Houston, Cyrus One, which maintained operations. The credit union had generators for power, and the IT staff used Bomgar remote services to stay connected to manage operations.
Without those services in place, "I would definitely have been struggling for headcount and resources," said Green.
Never Miss a Beat: Get a snapshot of the issues affecting the IT industry straight to your inbox.
You May Also Like
---