IT Jobs: How To Hire New Grads
IT Jobs: How To Hire New Grads
Members of the class of 2014 know what they want from their future workplace, but do you know how to sell them on your company? Recruiters share five strategies for landing this year's top tech talent.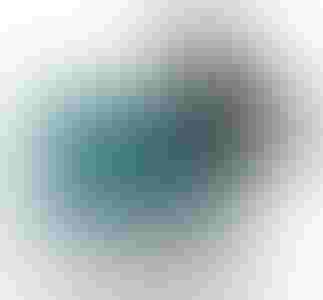 As graduation for the class of 2014 approaches, businesses need to prepare for what's next: an increase of Gen Y in the workplace, more retiring Baby Boomers, and an impending talent war sure to shake up hiring, according to a new report.
ConnectEDU and Achievers surveyed 15,000 upcoming graduates for their fifth-annual report that examined what matters most to this year's class when it comes to their future workplaces. Topping the list were career advancement, salary, mentorship, and interesting work, the report found.
"These responses indicate that the Class of 2014 understands the importance that training and mentorship have on their career success," the report said. "They're looking to the leadership at your organization for coaching on how to become qualified for their next job, not just their current position."
Figure 1: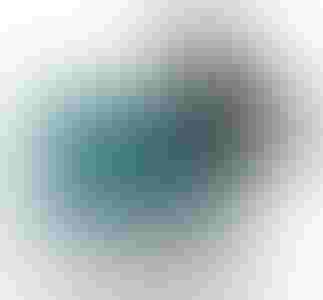 [Which tech jobs are the most lucrative? Read IT Jobs: Best Paying Titles Of 2014.]
This year's class is also more hopeful than last year's: 72% indicated they are optimistic about landing a position, up almost 8% from 2013. But while this bump bodes well for recent graduates, competition for companies to acquire the best new workers is fiercer than ever.
"Boomers are retiring from the workforce at a rate of 10,000 per day, and they're taking years of experience, knowledge, and workplace ideas with them," the report said. "That leaves the workforce with a higher percentage of Millennials who are not only the most educated generation in history, but are also the least experienced, making it difficult to recruit employees with the cutting-edge skills and experience employers seek."
To stay competitive, hiring managers need to attract and retain the best entry-level IT talent. Here's a look at five things you should know.
1. Ask scenario-based questions
"Experienced IT professionals can go on and on in interviews about everything they've done and all the projects they've worked on, but you can't expect that with these candidates," Ryan Anderson, executive technical recruiter at IT staffing firm Mondo, told InformationWeek. Instead, ask them scenario-based questions to determine how they would handle certain situations.
"If you need someone who's highly organized and can stay calm, ask them what they would do if all the servers go down, and follow up with more questions: Why did you decide to handle the situation that way? What was the hardest part? What would you change? This will give you insight into how they'll behave when they're confronted with these situations in real life."
2. Home in on experience
Recent graduates may not have all the technical skills you're looking for, but that doesn't mean they won't succeed in your organization, said Rona Borre, CEO of IT recruiting firm Instant Technology.
"A lot of the hot technologies like mobile development are so new that you don't need years of experience to be successful," Borre told us. "Instead, look for candidates who can talk about an experience, like what
they did at an internship, how they built their own gaming app, or even a project at school. This will help you gauge whether they're self-sufficient, whether they can problem solve on their own, and if they take the initiative to try something new."
Mondo's Anderson says that if you see a candidate was a strong student, he or she is likely to be a strong employee as well. "Look for candidates that have a track record of achievement -- things they did in school, hobbies, extracurricular activities, and internships."
3. Gauge preparation
How prepared was the candidate for the interview? Did she do her homework and read up on company news? Was she curious about the day-to-day of the department or business? All these factors are important in gauging how well candidates understand the company and its products, and are good indicators for whether or not the person is a good fit, Borre says.
"Managers want people who come in with a sophistication and a business savviness, which can't really be taught in school. They should be prepared and have done their research. They know who the leaders are, they understand the business, and they did their due diligence to prepare for the interview."
4. Sell them on the company
Because graduates with degrees in computer science and technology have an abundance of choices, it's important for companies to promote strong corporate messaging, says Borre.
"What's the story? Why should someone want to join your company? Graduates want immediate gratification, and you need to be able to sell them that vision. Have a strong platform and highlight how employees progress -- they all want to know how fast they can move up in a company."
5. Don't neglect certification programs
One common mistake hiring managers make is focusing only on four-year schools, says Anderson. "There are a number of aggressive courses with just 50% graduation rates because the program of study is so intense. Some hiring managers may ignore these just because they don't see degrees from top schools, but you shouldn't restrict your talent pool."
The end game should be acquiring the best talent, Borre notes. "Because there's such a tech war for the best, you really should be open to listening to all candidates, not just ones from four-year schools. It's more important to find the creative types and the people who really understand the business, wherever they come from." 
Can the trendy tech strategy of DevOps really bring peace between developers and IT operations -- and deliver faster, more reliable app creation and delivery? Also in the DevOps Challenge issue of InformationWeek: Execs charting digital business strategies can't afford to take Internet connectivity for granted.
Never Miss a Beat: Get a snapshot of the issues affecting the IT industry straight to your inbox.
You May Also Like
---