IT Jobs in Jeopardy: 5 Steps to Protect Yours
IT Jobs in Jeopardy: 5 Steps to Protect Yours
Emerging technologies might make your current IT job expendable, but there are steps you can take to make yourself more valuable than ever.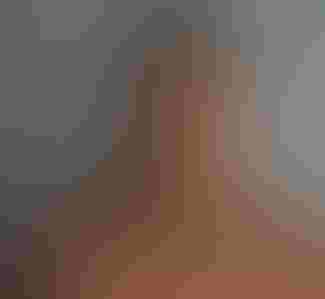 The cloud has long been putting pressure on IT jobs, allowing developers to spin up their own hardware and opening the gates to a flood of apps that end users can download for free. Now, automation and AI are posing a new threat to traditional IT roles.
It's early days, but chatbots can already field basic support requests based on past interactions -- no humans required. And if a computer can drive a truck, you know it won't be long before it can restart an office router. If this all sounds like a distant threat, consider that Facebook already has vending machines on campus that dispense computer equipment to employees.
For IT, this means skills that were once considered essential will be less valued in the future. But there's an upside: Individuals who can help their organizations capitalize on these emerging technologies will be highly prized, and the role of IT will become more strategic in future. If you're in desktop support, workplace productivity, or any of several other basic support roles, you'd be wise to prepare for the disruption ahead. Here are five steps you can take to shore up your IT career for the future.
Be an ally to the business: Companies are trying to become more competitive using technologies like cloud, mobile and big data. IT has a role in explaining to business leaders how they can use these technologies to compete more effectively. Which of the glut of new collaboration tools are best suited to the work your company does? Help business leaders to navigate the noise and complexity of the SaaS market and find the right tools to achieve their goals. This type of trusted counsel is irreplaceable.

Put the customer first: Treat your clients like any business would. Anticipate their needs and find ways to keep them happy. The IT team at Spotify built a service kiosk to track walk-up requests when team members weren't around to greet them in person. Employees who stop by can now file a work ticket on an iPad and print themselves a receipt. As a result, IT isn't seen just as a service center but also as a team that innovates. Don't wait for someone to tell you what to do; drive new ideas at your company.

Back to school: Learning new skills is the best defense against obsolescence. Attend conferences like Velocity, AWS re:Invent and Pink Elephant, where creative people in your field are discussing what's next in tech. Attend a training course in an emerging area like martech or chatbots. If you can make a case for how the training will help the business, your employer might even pay for it. Plus, it shows you're taking initiative to move the business forward.

Be transparent: Set up quarterly check-ins with business leaders, such as the VP of sales or marketing, to discuss your organization's quarterly goals and progress. Be candid about the challenges you're working through and how you plan to solve them. Provide a dashboard that makes it easy for others to check progress on IT projects. If business leaders can see the value in what you do, they could become your biggest cheerleaders when you need them most.

Know your customer: Whether they're inside the business or outside, understanding the needs of your clients will help you stay ahead. That means becoming an expert in what they do. If you work in healthcare, get to know the policy and business issues affecting your industry, and attend a conference like HIMSS to learn what new tools others in the field using. Attend a meetup where you can learn from peers with expertise in your domain.
Technology is creating huge opportunities for companies to streamline and improve their operations, but those changes are also upsetting the status quo in IT. The cloud has fundamentally transformed how businesses consume applications and services, and automation and AI will mean further changes ahead. While IT roles in some form are here to stay, what those roles entail will change to meet the shifting technical needs of every business. The skills of IT teams must evolve to keep up.
Sid Suri is vice president for IT Market Strategy at Atlassian. Sid is responsible for understanding the challenges facing modern IT teams and building a product and market strategy to help IT teams be more successful with Atlassian products. An industry veteran with more than 15 years of experience in technology development and marketing, Sid has worked at both early stage startups and multi-billion dollar companies. Prior to Atlassian, Sid was Senior Director of Product Marketing at Salesforce.com and Senior Director of Product management at Oracle.
Never Miss a Beat: Get a snapshot of the issues affecting the IT industry straight to your inbox.
You May Also Like
---