IT Pros Winter Olympics: 13 Breathtaking Competitions
IT Pros Winter Olympics: 13 Breathtaking Competitions
Nordic Combined Troubleshooting: Not for the faint of heart. Resolve your non-technical spouse's email connectivity issue over the phone, in the air, while ski jumping.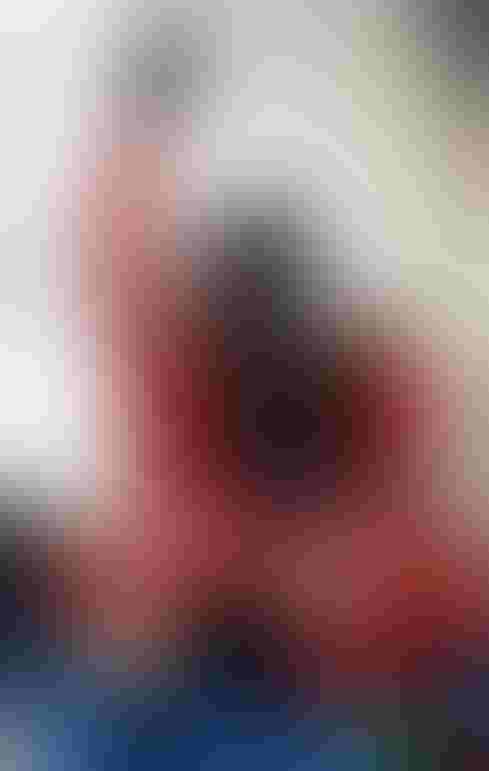 <b>Imagine doing this on an iPod.</b>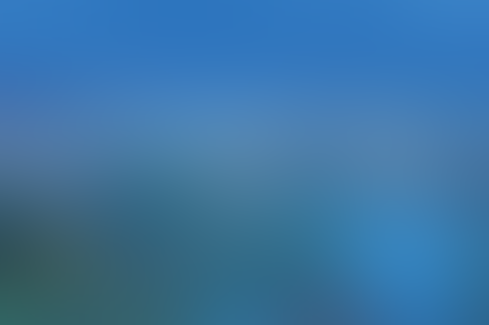 Sochi Olympics 2014: 10 Technologies In Spotlight
Sochi Olympics 2014: 10 Technologies In Spotlight (Click image for larger view and slideshow.)
Few activities engage an audience as effectively as sport. Nowhere is that more apparent than at the 2014 Sochi Winter Olympics, where competitors will publicly struggle to master themselves and their rivals in contests of mental and physical prowess.
The human drama of sport, sadly, remains absent from the technology business, if you exclude iPhone line-waiting, a contest already on its way out. There's no shortage of competition -- we have patent wars, product release races, and battles for market share -- but tech industry conflicts play out on balance sheets, in datacenters, and in living rooms, out of public view.
The tech community needs its own version of the Olympics, a global movement to celebrate success, innovation, and great engineering in a way that affirms our common humanity and incompatible platforms. Just between us, we'll be watching for the crashes, as we do with NASCAR.
[Stop fighting a losing battle. Hey CIOs, Stop Saying 'No' To Consumer Tech.]
For the time being, let's call our event the Tech Olympics. That would, of course, invite a lawsuit from the US Olympic Committee, were anyone to try to stage such an event. So consider this a working title. If the Tech Olympics catches on, we'll need a sponsor, and the company paying the bills will undoubtedly want its name added to the mix. In all likelihood, our games will end up being called something along the lines of the Microsoft Technical Games, Personal Business Pro Edition, if only to make sure the URL isn't already taken.
Because the Winter Olympics are upon us and technology runs best when properly cooled, the Tech Olympics will feature winter sports. While this might arguably favor white men, it will nonetheless be consistent with Silicon Valley entrepreneurial trends.
We will focus on the following sports:
Mobile Biathlon
Traditional biathlon, in the context of winter sports, involves cross-country skiing and shooting. Mobile biathlon makes the sport relevant to cellphone-toting technophiles. The object of mobile biathlon is to make it through a one-mile stretch of Manhattan on foot in icy conditions, guided by turn-by-turn directions while tweeting pictures of famous landmarks. Time is of the essence, and every collision with another pedestrian adds 10 seconds to the competitor's final time. Wearing reflective clothing is not required but is advised for safety.
Tabboarding
It's like snowboarding, but more extreme. Tabboarders compete in touchstyle or fullpipe. The former involves attempting to interact with a tablet app using multitouch gestures while descending a snow-covered slope in a handstand on the tablet. The latter isn't so much a sport as a measure of mental toughness: In fullpipe tabboarding, the competitor attempts to stream a Netflix video with insufficient bandwidth. The winner is the last person to give up and switch to cable.
Nordic Combined Troubleshooting
If you think ski jumping on cross-country skis is difficult, wait until you try resolving your non-technical spouse's email connectivity issue over the phone, on skis, in the air. This is not a sport for the faint of heart.
Podsled
Imagine shooting down an icy track on an iPod. That's absurd, you say, and rightly so -- if you really want to go downhill fast you use a Zune. But there's only so much stress a human body can take. Mercifully, Apple has licensed its patented iPod design to the Tech Olympics and has agreed to manufacture a limited set of iPod-shaped sleds (laser-engraved so we can't resell them when we're done) large enough to fit two people. The sled is steered using a standard iPod click wheel, to make things a bit more challenging.
Pairs Pairing
Among the most elegant spectacles at the Tech Olympics, Pairs Pairing takes two individuals and follows them through the process of pairing their Bluetooth devices. The specific devices are left to the discretion of the athletes, but they may include phones and headsets, laptops and speakers, or some other combination. Judging is based on smoothness of execution, driver installation finesse, and poise during connection troubles.
Speed Downsizing
A Silicon Valley sport that combines the altruism of King of the Hill with the social conscience of Ayn Rand, Speed Downsizing begins with a team of at least 100 and ends when that team has been reduced by at least half. The means of the necessary reduction are not specified, which ensures the event will be surprising and appealing to a mass audience used to the bloodsport of reality television. Spectators must be 18 or older, due to the intense emotions involved.
Mouse Hockey
The circular mouse Apple shipped with its iMacs between 1998 and 2000 was referred to as a "hockey puck." Taking that description to heart, the Tech Olympics will feature ice hockey played with a vintage circular Apple mouse. Games tend to be short due to the fragility of plastic peripherals.
Alpine Texting
We text deep thoughts like WTH and OMG because it's easy. Just try texting in subzero temperatures atop a mountain peak -- bare hands only, no capacitive gloves. It's no longer child's play. Every emoticon requires concentration and fortitude. Medals are awarded for the absence of typos, and use of auto-correction is forbidden.
Freestyle Procrastination
Dating back before the days of Minesweeper, Freestyle Procrastination only recently was acknowledged as a formal Tech Olympics sport. We intended to include it four years ago but, well, you know... first there was that YouTube video, then we were entranced by that hilarious cat .gif, and we sort of lost track of time. Further complicating matters, FP (as it's known among fans) doesn't really have a winner. It only has losers, who tend to be revealed when there's someone new sitting beside you in the office.
Cord Curling
Among the IT elite, no skill is more prized than the ability to neatly wrap and store electrical cords. Cord Curling demands speed, precision, and fearlessness in the face of dust bunnies, which invariably cling to coils of cable. The sport leaves binding options up to individual contestants. Ties may be made of Velcro, plastic, rope, or metal. Extra points may be awarded for innovative knots. Rubberbands result in immediate disqualification.
E-Waste Moguls
Remember your Palm Pilot, your first iPhone, and that 1999 Dell Dimension XPS you donated to Goodwill? Well, we repurchased your unwanted devices from chop shops in China and India and used the debris to coat an entire mountainside. E-Waste Moguls competitors will be expected to perform a series of acrobatic maneuvers like the TRS-80, the Backup Interruption, and the Archival Restore, without impaling themselves on sharp-edged circuit boards and toxin-laden scrap metal.
Hype Skating
Open to both journalists and public relations professionals (frankly, we sometimes have trouble telling them apart), Hype Skating requires participants to convince a panel of judges that a novice skater, a startup of sorts, is performing amazing jumps and spins.
Short Attention Advertising
While a speedskating race takes place, the actual competitors remain in a nearby office complex where they must write and submit copy to Google AdWords. The ads are then blasted to phones in the area as text messages. The winner is the one who creates the ad that gets the most clicks without being tempted to use the unprotected database of personal information on competitors' computers.
There you have it. A competition fit for the startup set. Let the Games begin! And if there are any underappreciated IT sports you'd like to see at the 2018 Tech Olympics, feel free to let us know below.
InformationWeek Conference is an exclusive two-day event taking place at Interop where you will join fellow technology leaders and CIOs for a packed schedule with learning, information sharing, professional networking, and celebration. Come learn from each other and honor the nation's leading digital businesses at our InformationWeek Elite 100 Awards Ceremony and Gala. You can find out more information and register here. In Las Vegas, March 31 to April 1, 2014.
Never Miss a Beat: Get a snapshot of the issues affecting the IT industry straight to your inbox.
You May Also Like
---