IT Resume Revamp: Goodbye, Contract Work
IT Resume Revamp: Goodbye, Contract Work
Many contractors see the improving economy as a lure back to full-time work. See how our expert remade one IT consultant's resume to help him stand out in a sea of candidates.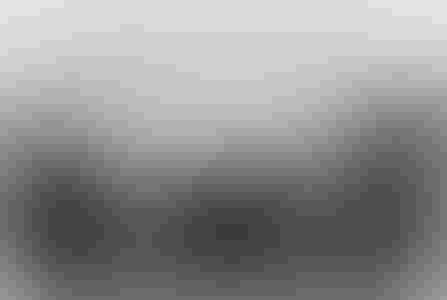 Glenn Wilder has held a mix of contract and full-time work over the past decade. Most recently, he wrapped up a four-month project manager consultant gig with Time Warner Media. He told us he wants a full-time position next, ideally in a project manager position with business analyst responsibilities.
"I've used contracting as a fill-in-the-blanks approach," he said. "When the economy is tight, contracting is a great way to stay busy and learn a new trick along the way."
Wilder met with Felix Fermin, recruitment manager with IT recruiting firm Mondo, to fine-tune his resume for making the leap from consulting to full-time work. Here's a look at the resume's positives and negatives, plus how they reworked it to better show his experience and strengths.
Figure 1: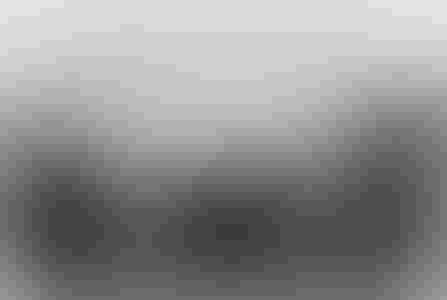 [ What are the must lucrative IT jobs? Read IT Jobs: Best Paying Titles Of 2014. ]
The good
Fermin commended Wilder's overall resume design. His use of all-caps subheads, bold fonts, and bullet points made the abundance of information in his resume easier to read.
Wilder's overview of qualifications used buzzwords that hiring managers look for in project managers, Fermin said, as well as achievement-oriented details, such as his high customer-satisfaction rate and revenue goals.
In his experience section, Wilder differentiated between full-time and consulting work with different uses of bullet points. He grouped consecutive consulting engagements together under one bullet point and described each one in more detail below. Full-time work was called out separately in its own bullet point. Fermin said that clearly differentiating the two -- and specifically calling out full-time experience -- is an effective way to approach a work history with a mix of the two.
Fermin also gave Wilder high marks for his use of strong action verbs such as "deployed" and "coordinated," and for including plenty of detail in describing his various roles.
The bad
At nearly four pages long, Fermin said that Wilder's resume is much too long. "IT resumes tend to be longer than an accountant's or marketing manager's, for example, but you still want to keep them at two to three pages," he said. "Especially when you have a lot of contract work, you're tempted to put in every single engagement. But you don't want to do that."
Fermin said that a project manager's attention to detail at work transfers to a resume, which contributed to the resume's long length. It also included
too much detail about tasks, such as "elicited requirements, developed strategy, defined solutions, created & presented proposals & SOWs." This is task-oriented, not achievement oriented, which Fermin said is what a resume should focus on instead.
Below the overview of qualifications, Wilder included a long list of skills grouped by software, environments, applications, and operations. While this list may impress a hiring manager at first glance, Fermin said the candidate needs to differentiate between skills he or she is an expert in and those he or she is merely experienced in.
The better
[View the revamped resume.]
To tackle the length problem, he cut work experience from more than 10 years ago. "If it ever comes to the point where the hiring manager asks about what you did after graduating from college, you can explain that in the interview," he said. Your most-recent experience is the most important to hiring managers.
Fermin also cut Wilder's breakdown of software, environment, application, and operation skill sets to shorten the resume length. "He included every technology and skill he ever used, even if it was only once," He said. "If you use it once for a few weeks, does it make you an expert? If hiring managers are looking for someone with a particular skill set, they want an expert. You need to be prepared to defend your expertise for everything you list."
Last, Fermin worked with Wilder to make the details under each job experience accomplishment-oriented. This also helped to cut the resume's length from four pages to just over two pages. These changes entailed deleting vague details -- such as "provided business analysis and client delivery services for numerous clients" -- and everyday tasks.
For example, they reworked the details under his engagement at Verizon Wireless from: "Managed a multiplatform custom Agile development team to completely change the way the entire revenue stream is processed, saving $50 million per year," to "Managed a multiplatform Agile custom development team to completely re-platform the entire order-to-cash process, saving $50 million per year, which dropped straight to the bottom line."
Wilder said that the exercise in focusing on accomplishments was particularly useful. "I learned that I need to put on another hat and think like a hiring manager who just got 500 resumes in response to a simple job posting," Wilder said. "They're not going to want to read four pages of details, so the point of my resume should be to get the hiring manager to ask me, 'So how did you save $50 million a year?'"
Do you want to be featured as InformationWeek's next IT resume revamp candidate? Email senior editor Kristin Burnham at [email protected].
Engage with Oracle president Mark Hurd, NFL CIO Michelle McKenna-Doyle, General Motors CIO Randy Mott, Box founder Aaron Levie, UPMC CIO Dan Drawbaugh, GE Power CIO Jim Fowler, and other leaders of the Digital Business movement at the InformationWeek Conference and Elite 100 Awards Ceremony, to be held in conjunction with Interop in Las Vegas, March 31 to April 1, 2014. See the full agenda here.
Never Miss a Beat: Get a snapshot of the issues affecting the IT industry straight to your inbox.
You May Also Like
---