IT Resume Revamp: Spotlight On IT Consultants
IT Resume Revamp: Spotlight On IT Consultants
Hopping from job to job poses unique challenges for IT consultants who struggle to keep resume length manageable. One expert weighs in to makeover a job candidate's resume.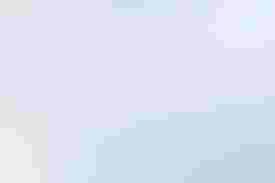 IT resume revamp: The bad
Lespoir's six-page resume was far too long. He focused too much on listing every responsibility at every job, which contributed to the resume's length.
Too many technical skills: The technical skills section, listed under the overview, is important to many hiring managers in order to gauge a candidate's skillset, Fermin said. Lespoir lists many, but you should include only the ones in which you're an expert and those that are pertinent to the job you're seeking next. "You need to feel confident about each one in case a hiring manager picks one to grill you on. If you're not confident, don't list it."
It's too long: Put yourself in the hiring manager's shoes. "Do you think they're going to take the time to read a six-page resume? They're not going to read it." Contrary to what job candidates may think, contractors shouldn't list every project in they've ever participated. Instead, leave out short-term contracts to cut length.
Too much detail: Lespoir was guilty of what Fermin said many contract workers and consultants do: listing every detail of every job. "Contractor resumes tend to be way too long because they feel like they need to list every single job and every single thing they've done on that job." Instead, focus on your accomplishments, leaving out a majority of the day-to-day tasks.
IT resume revamp: The better
Fermin and Lespoir worked together to trim his resume to two-and-a-half pages to make it more readable for hiring managers. They also added Lespoir's contact information and made sure they weren't repeating the verbs used in the bullet points.
Added contact information up high: Lespoir's contact information was missing from his original resume. Fermin placed Lespoir's phone number and email address directly at the top and included a link to his LinkedIn profile. "LinkedIn is becoming the go-to tool for recruiting; we're using it more than regular job boards because you can quickly get a snapshot of who your candidate is." After making the changes, Fermin had Lespoir update his LinkedIn profile to reflect his new information.
Cut resume length: The biggest change to Lespoir's resume was whittling it from six to two-and-a-half pages. He and Fermin did this by cutting one job from the resume and significantly paring down the bullet points under each remaining job. Fermin recommends that most IT resumes be fewer than three pages long. A good way to moderate the length is through the cause-and-effect method: "Performed X, which resulted in Y." This is a more effective use of space and helps you focus on the achievements of the job.
Punched up the bullet points: Lespoir's original resume did a decent job of using strong action words, but Fermin said the word "use" was overused. "You want to try to avoid using the same word over and over. The reason he leaned on that one was because he was listing every single task."
Lespoir said he's happy with the changes and is confident his new resume will help him land his next opportunity. "It was a great experience. It helped me consider the psychology of the reader by creating a resume that's simple, easy-to-read, and full of information."
Do you have an IT resume you want reviewed by a professional? Email senior editor Kristin Burnham at [email protected].
The App Developers Conference (ADC) is a new app developer event focusing on the very best in development, UI, marketing, and the business of apps. It is happening along with GDC Next, the new developer event focusing on the creation of the game experiences of the future. Don't miss the debut of two events on one expo floor. ADC and GDC Next happen Nov. 5-7 at the Los Angeles Convention Center. Register today.
Never Miss a Beat: Get a snapshot of the issues affecting the IT industry straight to your inbox.
You May Also Like
---